We all want to get a professional-looking finish when painting, especially if we are doing it ourselves rather than paying to call in the professionals.
Although it may seem like painting a wall is one of the easiest things to do there are many ways in which it can go wrong. One of the most common mistakes people make is to have marks left by the paint roller or brush, leaving the finish looking uneven.
So, how can you avoid common issues when painting your walls?
Preparation is key
Our mantra on any job is that the preparation is key. You want to be able to get on with the job at hand without having to worry about something halfway through or worse have a bad finished project.
Make sure to cover the flooring and any furniture that you cannot move out of your workspace. Put down painter's tape around areas that will require a clean edge such as around your windows etc. Wipe down the walls to remove any dirt or dust or cobwebs to allow the paint to be applied easier.
Use high-quality products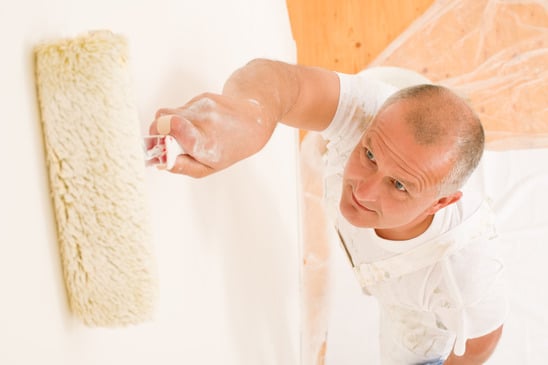 You may have a tight budget and are considering using cheap paint, but generally speaking, choosing a mid-range paint will be safer and easier to use. The same can be said for the paint brushes and rollers you will be using.
More often than not, the hairs on the brush will fall out and stick to your walls, meaning you have to gently try to remove them, costing you a loss of time and a less than optimum finish. Likewise, for the rollers, low-quality ones will usually pick up the paint unevenly, making it hard to deposit it onto the walls evenly and thus giving bad coverage.
Thoroughly stir the paint
Upon opening your paint, be sure you stir it thoroughly and that the mixture is nice and even. Remember, the paint can be sat on the shop shelf for months and so can separate. You will want to do this with any type of paint.
It's also recommended that if you are using more than one tin that you should mix all the tins of paint together into one large container before applying it. Every batch can have a slight variation in colour between batches. We are sure you want your walls to look perfectly even and not have to worry about these inconsistencies!
Make sure your lighting is good
You won't be able to see any lines or patches if your light source is not good. After spending a lot of time and energy painting into the night, the last thing you want is to see patches everywhere the next day!
Use paint conditioners
One sure-fire way to improve your finish is to use a paint conditioner. We have two products that you can use for this; Floetrol and Owatrol Oil.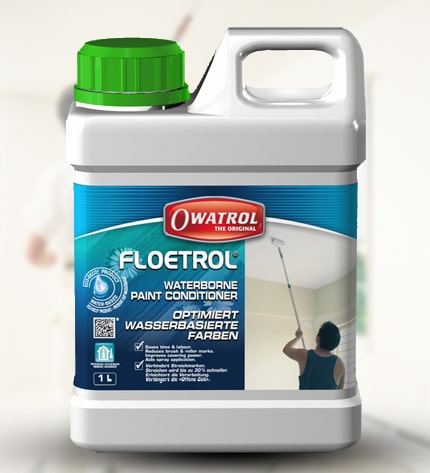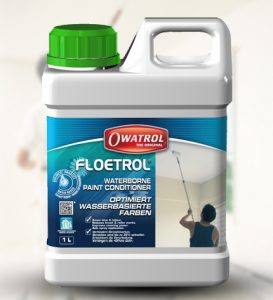 Floetrol is a water-based paint conditioner that reduces marks left behind by brushes and rollers by improving the flow of the paint. Doing this also means that the wet edge is maintained for longer which allows you more time to gain that professional-looking finish you are after.  It does all this and more without affecting the colour or quality of the paint!
Simply add the specific amount of Floetrol to your paint (as per the instructions) and stir.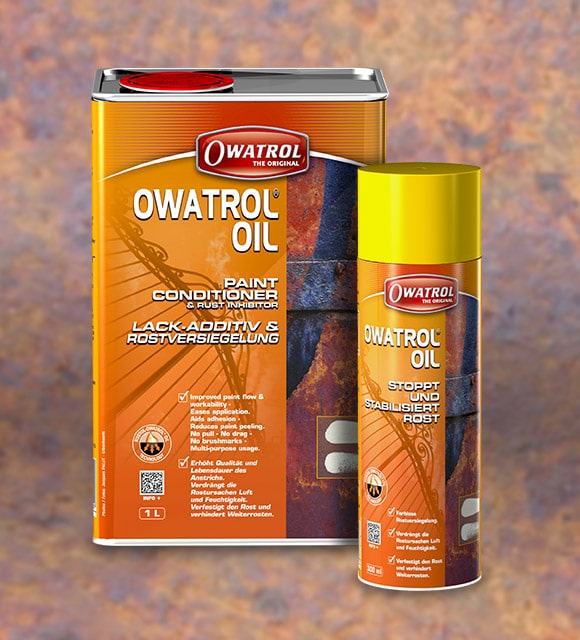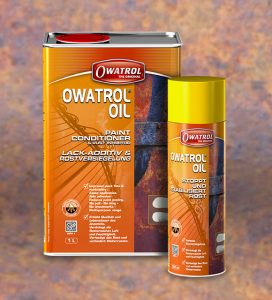 Owatrol Oil does the exact same thing as Floetrol except it is for use in oil-based paints instead of water-based ones. Owatrol Oil also prevents against cracking and peeling of paint as well as being an excellent rust inhibitor – perfect for keeping any metal parts protected.
Simply add it to your paint (as per the instructions) to help get a professional-looking finish.
To summarise…
Although you may not want or need to use a paint conditioner in every project, it is a handy product to have if you are simply not getting the coverage you want. If you are painting on a cold, damp day, for instance, you may find the conditions are less than ideal, so using a paint conditioner can really help assist you in getting the most professional looking finish possible.
---
We hope you found this post helpful. If you have any other tips, tricks or advice, please feel free to leave them in the comments section below.
To keep up to date with all things Owatrol, why not follow us on our social media pages? You can find us on Facebook and Instagram @owatrolireland or at the hashtag #owatrolireland