Children's playhouses have countless varieties of styles, sizes, shapes and colours so there is definitely something for everyone.
Maybe you can't find one that is just perfect for you and you have chosen to make one yourself! Regardless, once it has been built you will want to finish it to protect the wood from damage.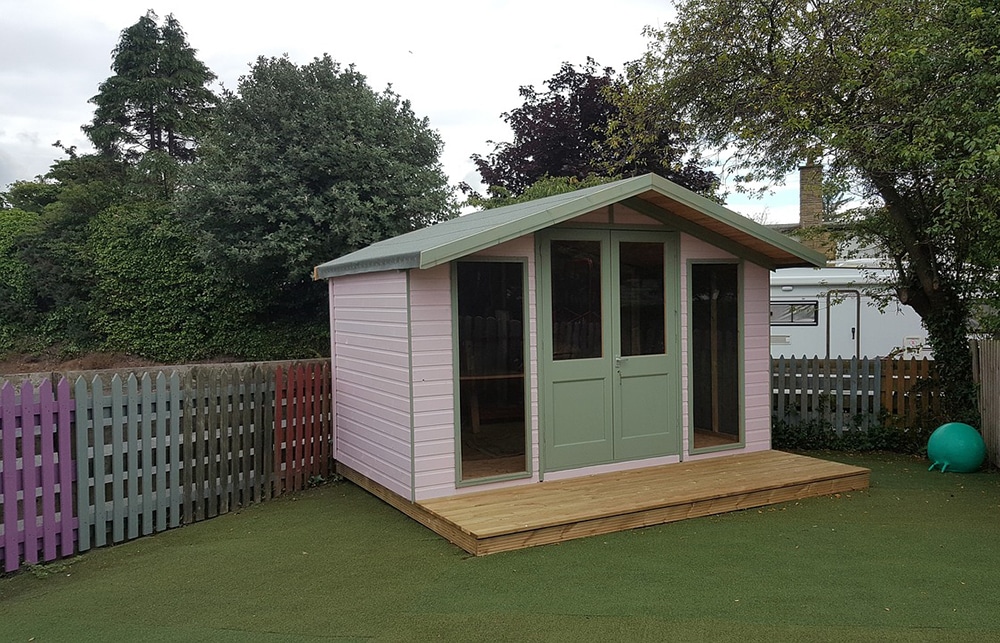 Plan out your playhouse
If you're not sure how you would like the finished look of your wooden playhouse to be, try considering a few things;
Do you want a natural wood looking finish or opaque coloured finish?
Do you want a solid colour or would you like patterns / designs?
What will you be doing with the interior of the playhouse?
Will you install electrics for things such as lighting?
Preparation is key
Preparation is the key to achieving a beautiful finish, regardless of the type. Before applying your finish, we recommend making sure the surfaces are nice and smooth. Considering these are made for children to play in, you will want to be sure there is no sharp ends or splintering wood. If you find any areas like this, give them a sand to make them smooth and safe.
After this, make sure that there is sufficient water-proofing measures in place. This is a vital step to protect what you have inside. Be on the look out for cracks in both the wood and roof (especially if there is a felt roof) and wood knots.
Lastly, we would then recommend giving all the wood a really good clean with a product such as Net-Trol wood cleaner and brightener. It will remove any residual dirt, grease or grime from the wood, leaving it free from contaminants that could deter a beautiful finish.
Can I paint straight onto new wood?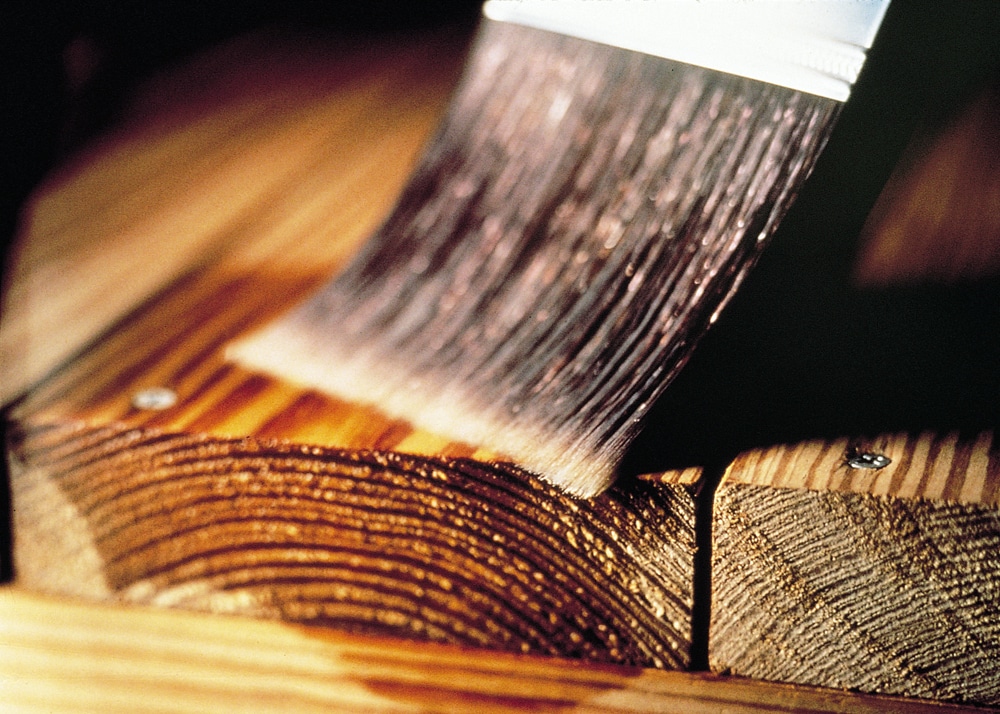 Applying paint straight onto a new wood can be a bad idea. Most new wood will have something called 'mill glaze' on the surface – a shiny residue that if left on the wood through the milling process. The cutters of the planer close the wood pores whilst the natural oils come to the surface of the timber through the machining heat.
The mill glaze will then block any finish from being able to penetrate into the wood. Therefore you will find your finish peeling and flaking in a very short period of time.
Because of this, we recommend using a product such as Seasonite new wood protector and stabiliser. Once applied, leave the wood for 6 – 12 months to weather naturally before applying your chosen finish.
New wood is prone to absorbing moisture very quickly and so without this protection you will find your wood splitting, warping, cracking and cupping.
N.B Do not apply Seasonite to Oak. Please contact us if you wish to use it on any hardwood.
Finishing the wood
Regardless of how you want to finish your wood, we have products that will suit every taste.
Natural wooden finish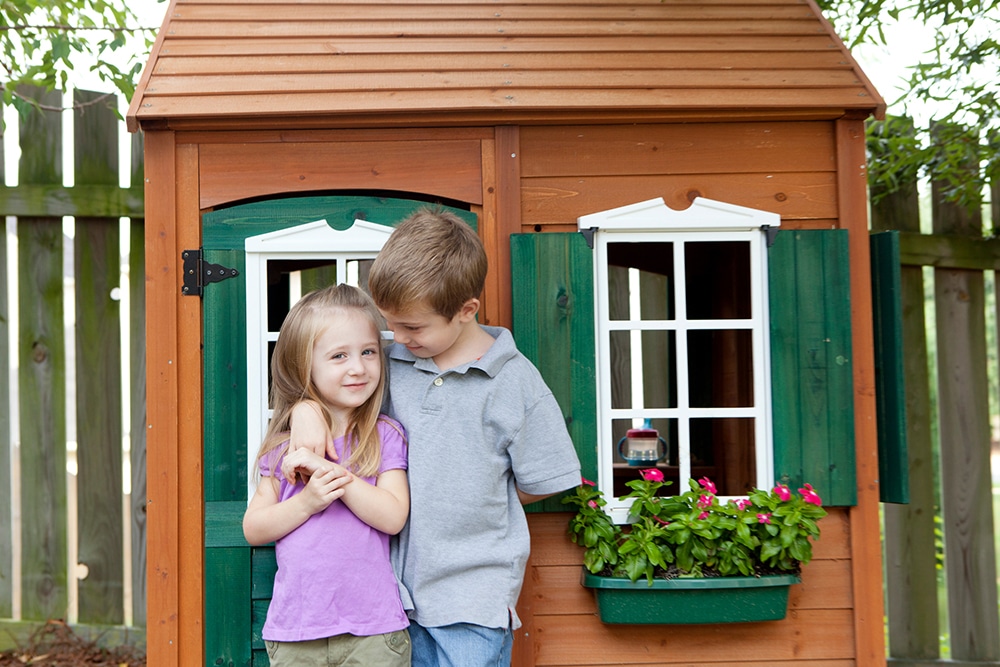 If you are after the most natural looking finish that will accentuate the beauty of your wood, we recommend using Textrol wood oil.
It is a saturating wood oil that penetrates deep into the surface of the wood, protecting it from within. Textrol has enhanced protection from moisture damage and harmful UV rays.
It is available in 5 shades (including clear) and is applied wet-on-wet. This means you do not need to wait for coats to dry, just keep applying it until the wood is fully saturated and will not absorb any more. This formula means that the oil does not sit on the surface of the wood and so it does not peel or flake.
Another popular choice of wood oil finish is our water-based finish Aquadecks.
Aquadecks is also a penetrating wood finish and so is applied in the same way as Textrol (wet-on-wet) but will usually only require 2 coats. It is available in 7 colours with a matte finish and can even be applied onto new wood surfaces.
Colourful painted finish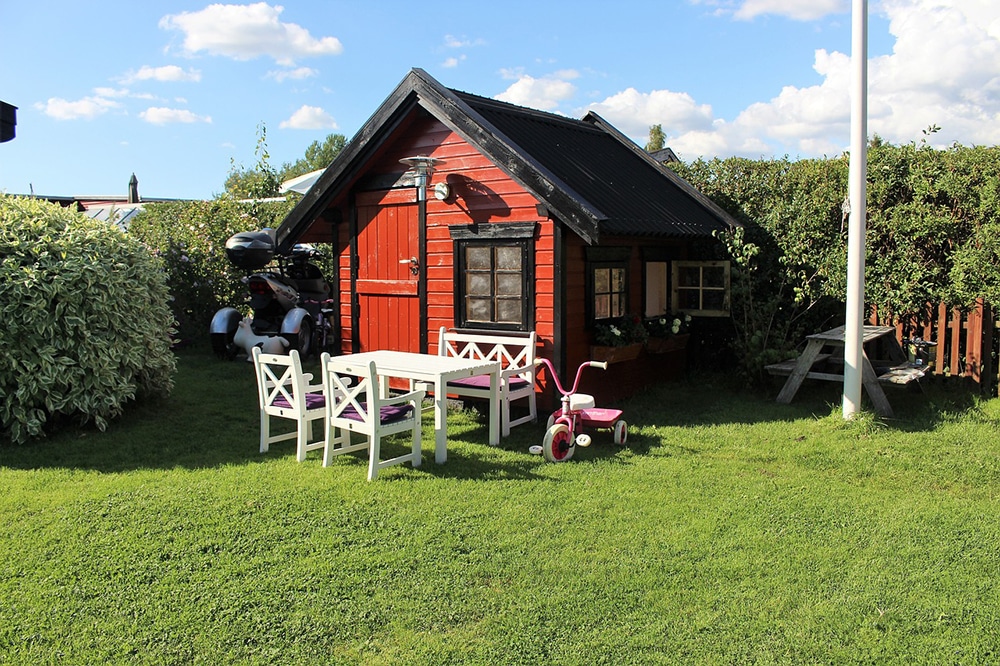 Perhaps you would prefer an opaque painted finish? Maybe some thing plain and simple or maybe bright and bold!
Whilst there are many different paints out there, we recommend using multi-surface paint Owatrol Deco.
Owatrol Deco is an oil-based multi-surface paint suitable for use on all surfaces including wood, plastic, metal and more. It comes in a wide variety of colours and does not require any priming or undercoating before use.
Owatrol Deco has added Owatrol Oil which provides excellent resistance to the effects from weathering, pollution and UV rays, protecting your wood for years to come.
Due to its extremely flexible high gloss finish, it will not peel or flake and as it has very low VOC levels, it is safe to use in confined places as it does not emit harmful fumes. Meaning it is perfect for using inside your playhouse!
Just remember to think about the interior of your playhouse and what you plan to do with it. For internal painting we recommend using a lighter shade so make the house look as spacious as possible.
How should I paint the playhouse?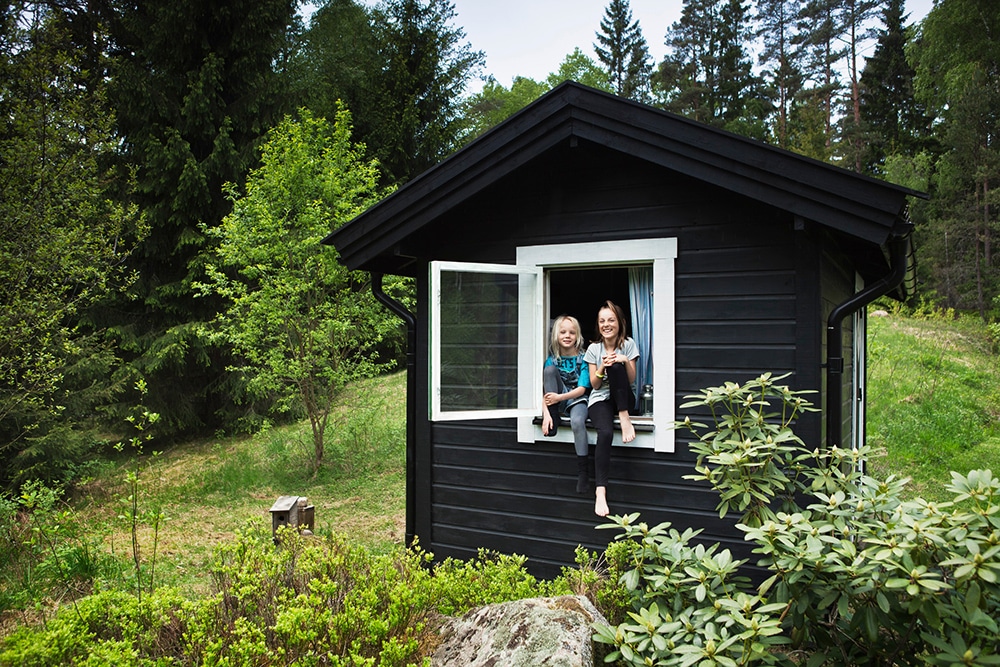 Depending on the style of the house and your chosen finish really depends on how you should paint it. Generally speaking, we recommend painting from the top down and to paint the window frames, door and door frame last.
Be sure to leave the paint to dry for the required amount of time and try to keep the garden as paint free as possible!
Decorating
After you have finished painting you may decide that it looks a little plain. Why not paints shapes, patterns or designs onto the surface to give it a bit more character. Perhaps you could use stencils to paint animals, bushes or flowers around the outside walls?
Maybe you could personalise the house a bit more and paint a house number or even the child's name/s on the door?
The same can be said on the interior too. You could paint it a fun colour, paint pictures onto the walls or use normal wallpaper to give it a really homey look.
There are a few other things to consider for the interior;
Will you be installing curtains / soft furnishings?
Will there be other things inside you could paint like a kitchen?
What will the house be used for?
Be sure to take everything into consideration before applying your finish to be sure you have made the right decision for your playhouse.
The finishing touches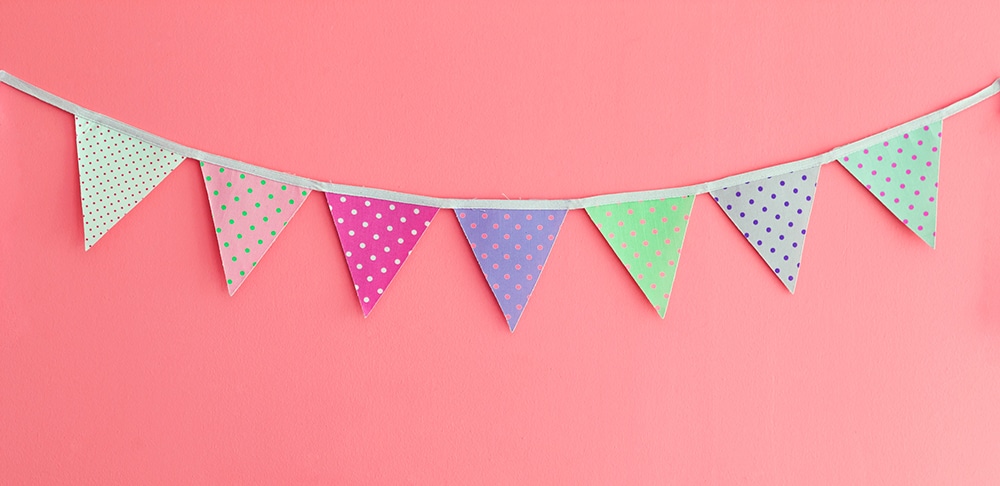 There is a wide variety of things you can do to finish off your playhouse. Here's a few we have thought of;
A string of fairy lights
A welcome mat
Soft furnishings such as curtains, beanbags etc
A string of bunting (internal or external)
A flag
Window boxes
A space for storing and playing boards games or books
Art area consisting of things like chalkboard or painting easel
The list goes on and on – The only limitation is your imagination!
---
We hope you found this post helpful. If you have any other tips, tricks or advice, please feel free to leave them in the comments section below.
To keep up to date with all things Owatrol, why not follow us on our social media pages? You can find us on Facebook and Instagram @owatrolireland or at the hashtag #owatrolireland