We received an email from Scott, Editor of Tractor & Machinery who was trying out Owatrol Oil on a vintage tractor on the recommendation from some of his readers.
Sadly we do not have any photographs of his project but we do have some lovely words about Owatrol Oil we wanted to share. But before we do, if you aren't familiar with Owatrol Oil please read below for an overview of our flexible product.
What is Owatrol Oil?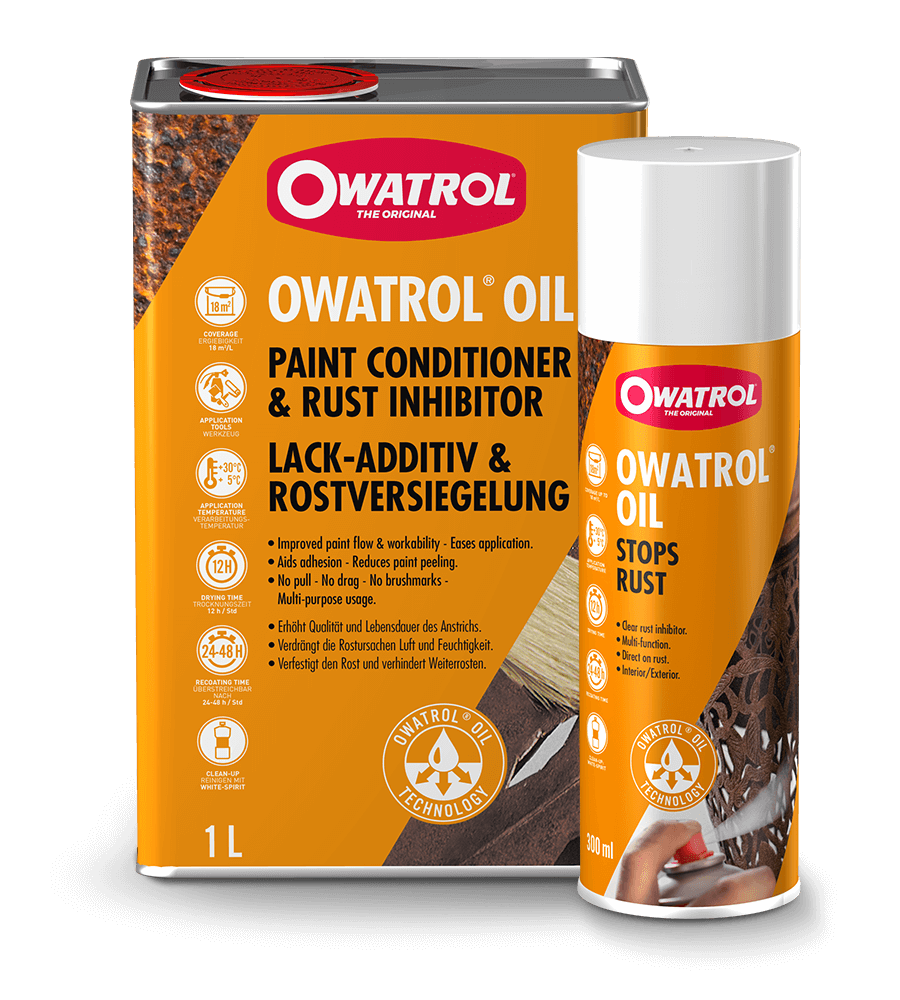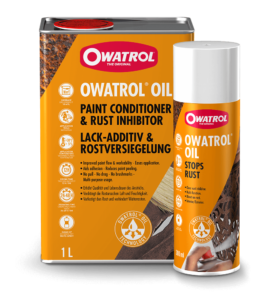 Owatrol Oil is a product that wears many hats. It is a rust inhibitor, a paint conditioner, aids in adhesion and is also a wood impregnator.
When used as a rust inhibitor, Owatrol Oil can be applied directly on to rusted surfaces. This is because its highly penetrative formula is strong enough to push through the rust to the sound metal below. In doing so, it pushes out any air and moisture within the surface, isolating and stabilising it to prevent further damage.
When Owatrol Oil is used as a paint conditioner for oil-based paints it works in a similar way our Floetrol does when used in water-based paints.
Owatrol Oil helps to eliminate brush and roller marks allowing for a more professional looking finish. It does this by maintaining the wet edge for longer, allowing you more time to work with the paint.
As well as these two jobs, Owatrol Oil can also be used to aid in adhesion on a variety of surfaces including galvanised steel, aluminium, zinc, wood and more. Paint can be applied directly to firm rust when Owatrol Oil is used and is heat resistant up to +175°C.
Finally, when used on wood surfaces as a wood impregnator, Owatrol Oil saturates and protects it from damage caused by moisture.
Scott's testimony:
If there was one product we were itching to get our hands on, it was this! We'd heard so many good things about Owatrol Oil that we wanted to see if the hype was deserved.

It's worth explaining that there are several strings to this product's bow. It can be used as a rust inhibitor, paint conditioner or for impregnating wood, but we used it as instructed by readers in a bid to enhance the look of an original tractor.

Owatrol Oil allows you to achieve that 'oily rag' look, without the mess, while stopping rust and protecting the base metal from further rusting, eliminating moisture and penetrating down to the sound metal.

We cleaned up the tinwork of our tractor before applying Owatrol Oil with a clean rag and achieved some excellent results. Yes, it's expensive, but you don't need that much to achieve the desired effect, so it should last a while.
Scott also kindly took the time to give a rating (out of 5*) for common things people would likely want to know:
Container/package: ****
Usability/ease of use: *****
Effectiveness: *****
Value for money: ***
Total: 17/20 – a pretty good score if we do say ourselves!
We know that Owatrol Oil may seem a little bit more expensive than other rust inhibitors on the market, but as Scott mentions in his review, a little goes a long way. You will likely find that even our smallest tin will serve you well for many jobs.
Scott applied his Owatrol Oil on a vintage tractor neat onto the metalwork using a clean rag. Doing so will protect any rusted areas from further damage as well as bring out the shine in the sound metalwork.
---
Thank you again Scott for sending us over this review of Owatrol Oil on a vintage tractor!
Have you completed a project using Owatrol products and would like to be featured on our blog? Then send us over some before and after pics to info@igoe.ie or via either of our social media pages along with which product/s you used and we will be in touch!
If you have any other advice or top tips, please feel free to leave them in the comments below. We love hearing from you!
You can also follow us on Facebook or Instagram at @OwatrolIreland or find us under the hashtag #OwatrolIreland