More people are now working from home than ever before and whilst the commute to the garden office is certainly a lot nicer than being in a train or car, it can be distracting to work within the family home.
Instead of building an expensive extension or moving to a larger house for an extra room, many people instead opt for a garden office.
As these structures are designed to be used as work spaces they will often hold valuable computer equipment. Because of this they should be regularly maintained and kept in the best condition possible.
Here we are going to list our top tips for how to maintain your garden office.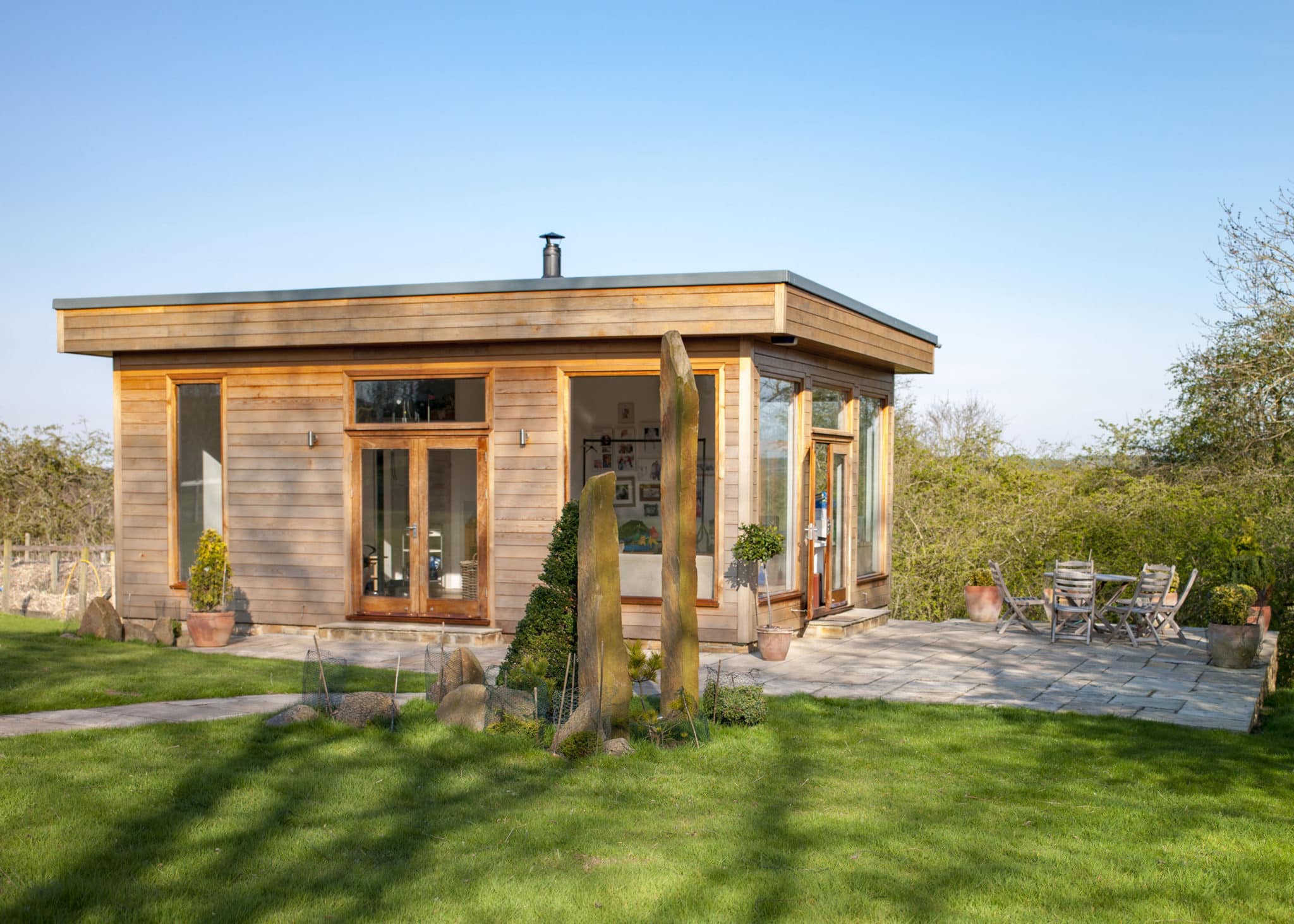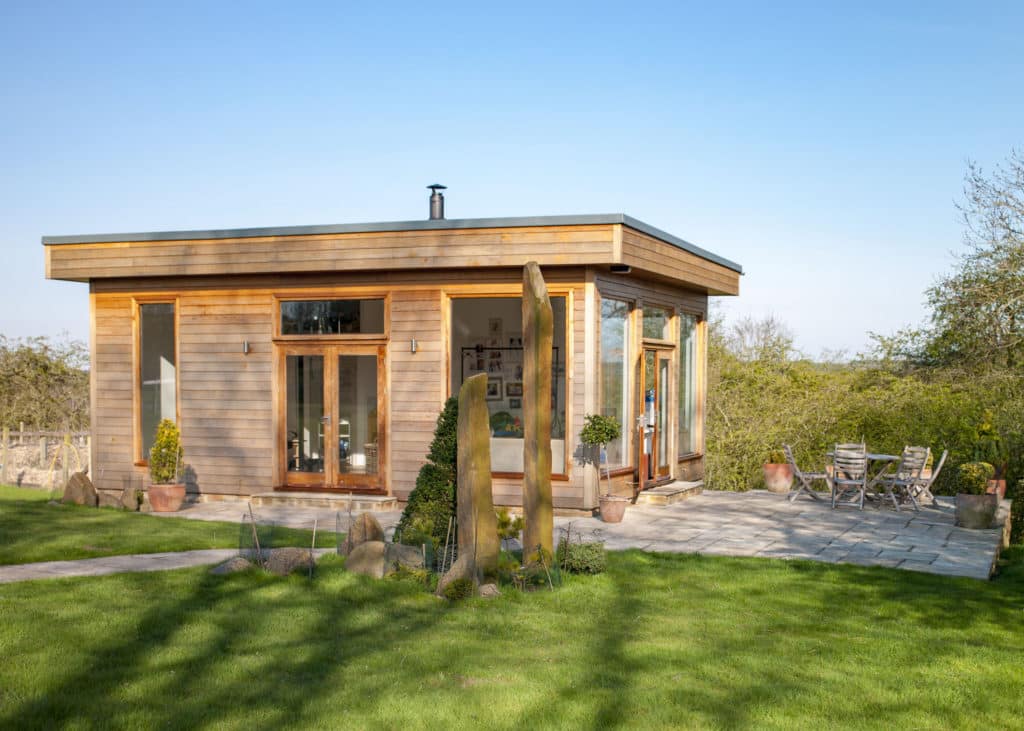 Check for leaks
We highly recommend regularly inspecting your garden office for leaks. Especially in the more vulnerable areas such as the door, around the windows and especially the roof.
The sooner any issues are found and dealt with, the better!
Keep a close eye on the guttering and drainage systems
Having properly working guttering and drainage on a wooden building is a must have! Channelling the rain safely away from the building is paramount to its longevity.
Be sure to regularly check your guttering is clear of moss, leaves, debris etc. as a blockage could spell disaster.
Protect the wood from the elements
Protecting your wood from moisture and the damaging effects caused by weather is essential. Unless you want to get a new one every few years or so!
If you have a finish on your garden office that is peeling, flaking and not doing what it is supposed to, you should remove it and apply a new one asap.
Strip previous wood oils, paints or varnishes
We have several products from removing previous finishes from wood:
Neutralise & clean with Net-Trol
Once the failed finish has been removed, you should then neutralise and brighten the wood with Net-Trol. Net-Trol is our non-aggressive wood cleaner, neutraliser and colour restorer and is safe to use around plants making it perfect for use in a garden.
Net-Trol is also great to use even if you haven't removed any previous finishes. This is because it is a deep cleaner and will remove both surface and ground-in dirt, which is required before applying your chosen finish.
Cleaning your wood before the application of a finish is a must. Applying your finish right away will hinder the saturation and adherence of the finish and you will likely be back to where you started, before too long!
Choosing your finish
Choosing your wood finish is all down to personal preference. If you prefer the look of natural wood, you might want to consider using a product such as Textrol wood oil. Textrol is one of our most popular products and is perfect for protecting exterior wood from moisture and UV rays.
If you would like a semi-transparent finish, you could use a product such as our water-based wood finish Aquadecks.
If you would instead like a pop of colour in your garden, you could opt for Owatrol Deco. It is a multi-surface gloss paint available in 11 RAL colours.
---
We hope you found this guide on how to maintain your garden office helpful.
If you have any handy tips or advice, please feel free to share it below. We love hearing from you!
To keep up will all things Owatrol, why not follow us on social media? You can find us on Facebook or Instagram at @owatrolIreland or #owatrolIreland