Today we are going to be discussing the various different types of fence panels. There are a wide variety available and we are going to break them down and see which one is right for you.
When deciding on a type of fence, there are many things to consider:
The maintenance – both long-term and short term.
What you require the fence for – is it purely decorative, for security, privacy etc?
Who will be erecting it? – will you need to hire an expert?
Your budget
Depending on your answers to these questions will give you at least one type of fence that will be suitable for you.
Types of fence panels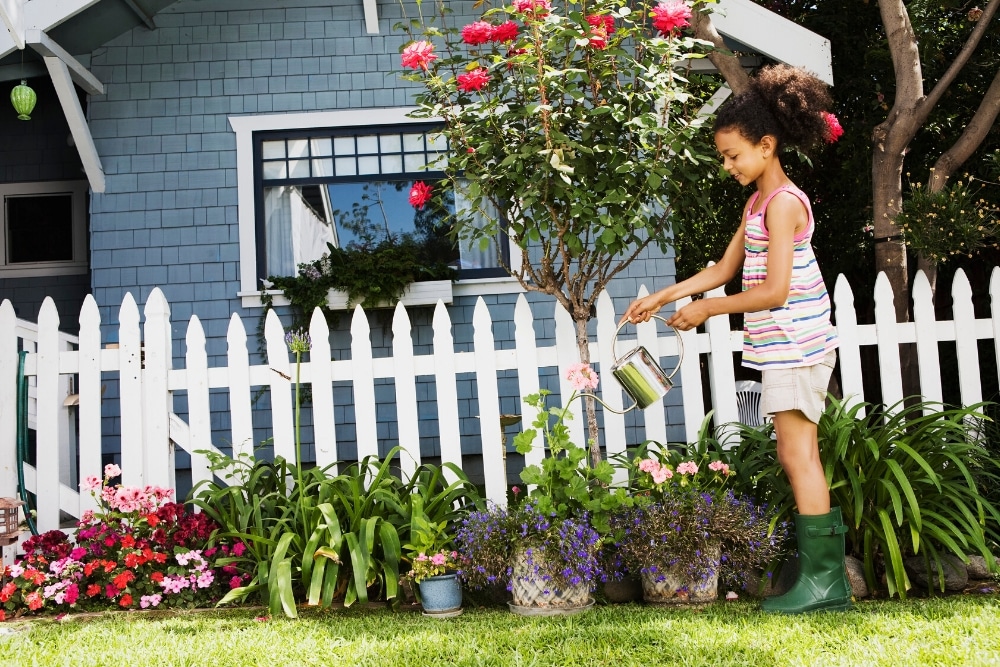 Picket fence
A picket fence, (which is sometimes also referred to as a palisade fence) is a classic that most people will be able to easily identify. Often used as purely for decoration, the evenly spaced boards are very aesthetically pleasing and create a welcoming appearance to any garden.
Commonly installed around 1 meter high and usually painted white, picket fences are easy to install and make a great safety boundary for children and dogs.
You will most commonly see picket fences made from wood, but there are some composite wood versions available now. If you are looking for a low-maintenance finish, this could be a good choice for you.
Picket fences are also a fairly cheap option. The standard size of panels are 1.8m x 0.9m and can start around €25. There are also very small versions available but these are for use around flower beds and as boarders, so if ordering online be sure to check the measurements!
It is very common for picket fencing to be painted white. If this is something you would also like to do to your fence, we recommend using Owatrol Deco. It is an oil-based multi-surface paint suitable for use on a wide variety of surfaces.
As it is fortified with Owatrol Oil, Owatrol Deco provides exceptional corrosion protection and excellent resistance to the effects of weathering and pollution.
Close board fence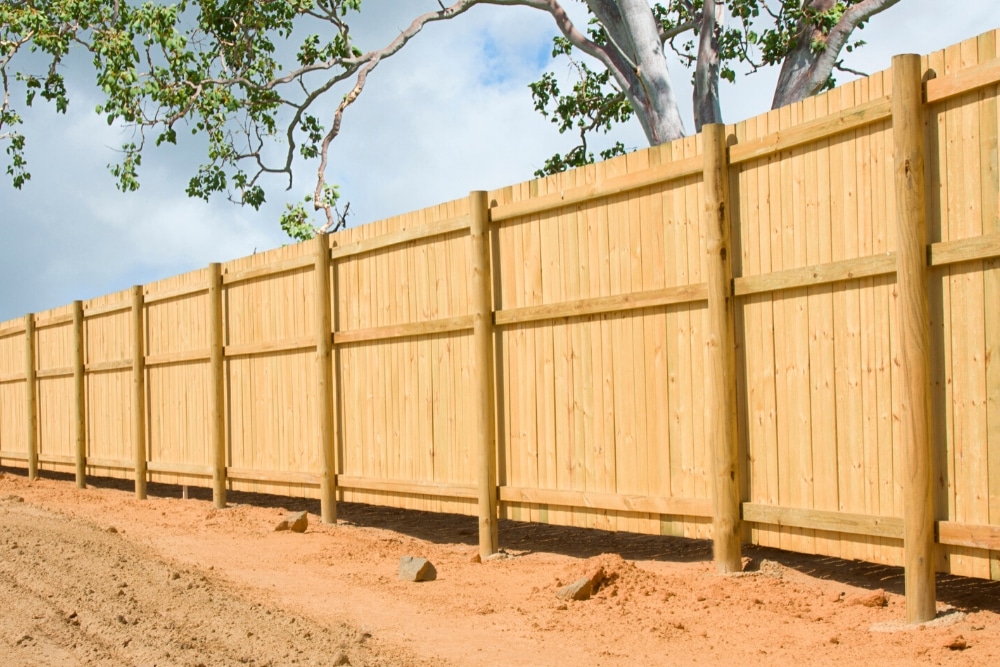 For optimum privacy, close board fences are a perfect solution. As you can probably guess from their name, close board fences are constructed with overlapping feather edge boards. Every board is nailed into 3 horizontal rails which in turn are supported by notched posts.
These special type of notched posts need to be set further apart than standard panels and so you will need to make your decision from the outset.
Close board fences are particularly strong and are usually very tall at around 6ft and are most commonly used in back gardens.
It should be noted that close board fencing can be expensive, especially so if you are planning on having a professional install it. However, you can purchase kits or even buy 1.8 meter long ready-made panels for around €150. You would also need to purchase concrete or wooden gravel boards.
If you decide on close board fence panels, we highly recommend protecting them with Seasonite. Seasonite is a new wood protector that stabilises new wood and controls the transfer of moisture to prevent it from warping. It bonds with the fibres of the wood to provide protection against damage caused by UV rays and pollution as well as excess moisture. This will keep the wood looking new for longer.
Traditional lap panel fences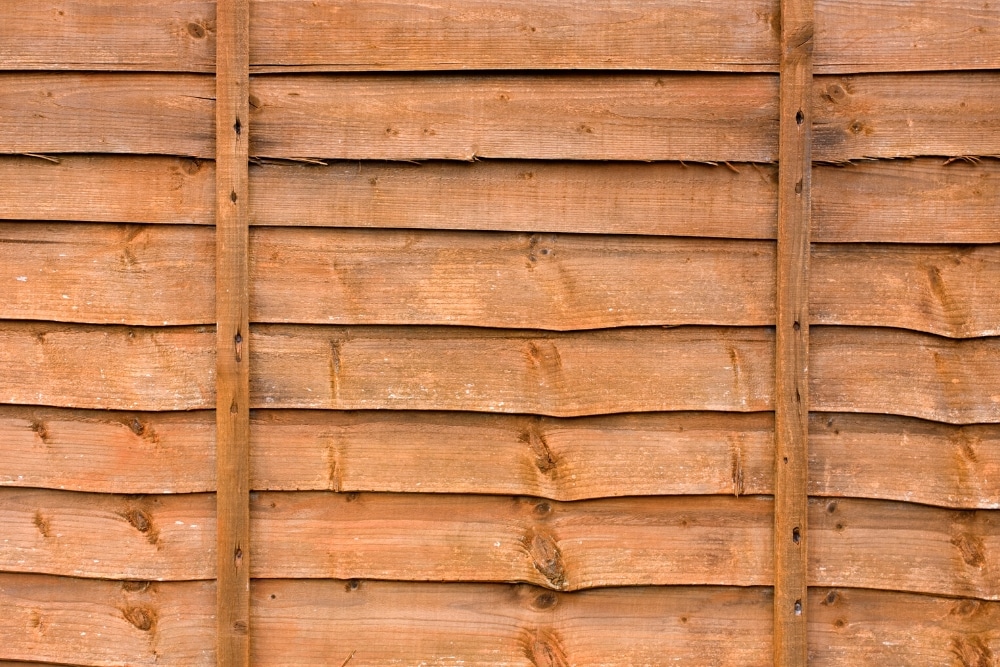 A lap panel fence is the most commonly used for garden fencing and also one of the easiest to DIY. These types of fences can be purchased in panels and then attached with U-shaped clips. If you decided to use concrete posts, then lap panels are simple to use as they will just slot in. Be aware, if your posts are already in the ground ready to go you will definitely need someone else to give you a hand slotting them in.
These type of fences are perfect for privacy and securing a boundary. It is also a relatively cost-effective choice as each 1.8m x 1.8m panel should only set you back around €20. It should, however, be noted that they are not a strong as close board fences. They also need to be raised from the ground slightly or have a concrete gravel board at the bottom to stop the panels from rotting away.
Composite fence panels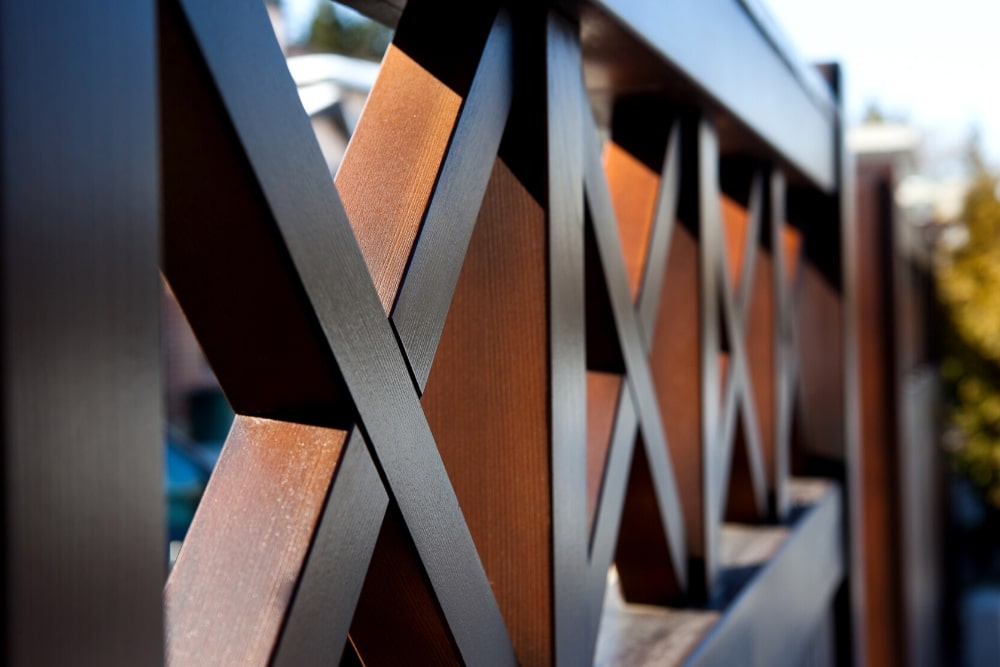 Composite wood fencing is becoming more and more popular due to the low maintenance it offers. Although they are a little bit more expensive than others, there is little to no maintenance required and will not split or splinter like traditional wood fences do. Most also come with a long guarantee – sometimes even 20 years!
These fences are made up to composite wood panels and are available in a wide variety of styles and sizes. As previously mentioned, composite wood fencing is probably one of the most, if not the most expensive type of fencing available. However, you may find that it is worth it due to the aesthetic and amount of maintenance it requires.
If you do decide on composite wood, why not consider using our two amazing products designed specifically for them? Compo-Clean is a composite wood cleaner and degreaser that removes any built-up dirt and grime that will naturally occur quickly and easily. Our Compoxell is our composite wood reviver. You may find this a handy product to use to revive the colour of your deck if it is exposed to a lot of UV rays causing the original colour to fade.
Trellis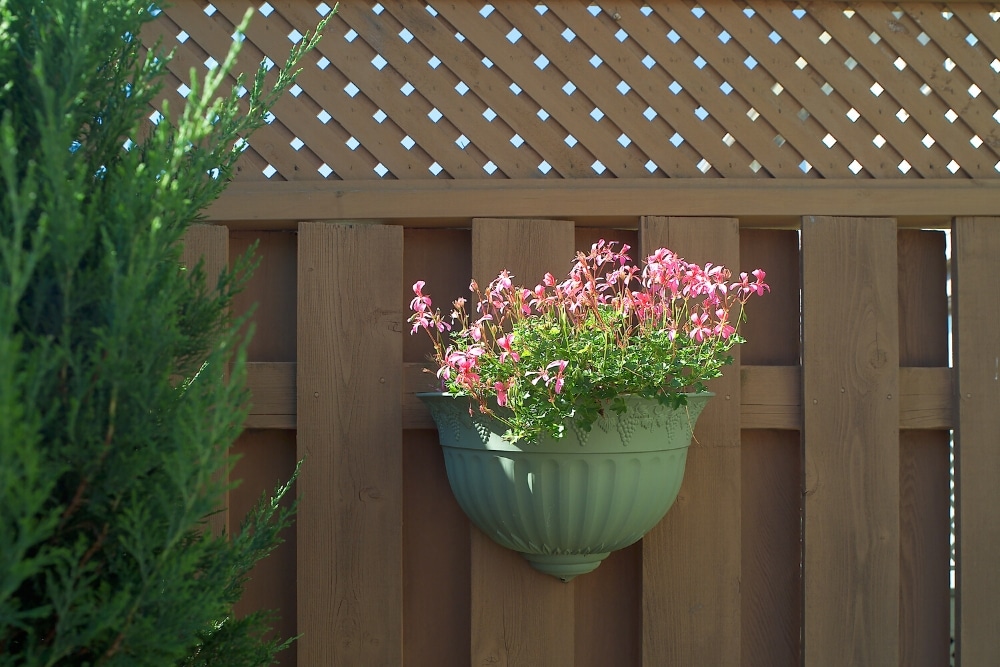 You could use a trellis fence for many purposes such as:
Adding to the top of an already existing fence as not only does it look nice, but will deter trespassers. This is because they would not support the weight of a person causing noise and alarm.
Attaching to the side to an existing fence to allow plants to climb
As fencing!
Using a trellis is a great way to create areas within your garden. Although not so good as creating privacy due to its open nature, you could train plants to grow on them to make it a bit more private. This is a perfect way to hide away any bins or BBQs that can make your garden look unsightly.
Due to the overwhelming sizes and styles available, it is very difficult to give a price. However, to give a rough estimate, if you were to be looking for a fully structured fence panel in a trellis-style you could expect to pay around €50 a panel. Whereas a smaller trellis that you would place on top of an existing fence could be around €20 a panel.
Screens
There are a wide variety of natural screens available for your garden including:
Reed screens with metal frames
Bamboo screening
Brushwood screening for a rustic country look
PVC Screening – durable and easy to maintain
Fern or willow screening
These types of screens will need to be secured to an already existing fence, wall or supported with posts. They are very quick to install and instantly provide privacy as well as protection from any wind. It should be noted that they are not strong and so can be easily damaged.
There is also another type of screen named a hazel hurdle. They are more commonly used to create a more rustic look and are often used in cottage gardens. They are easy to erect and are available in a variety of heights but are quite expensive. You could expect to see prices around €90 for each 1.8m x 1.8m panel.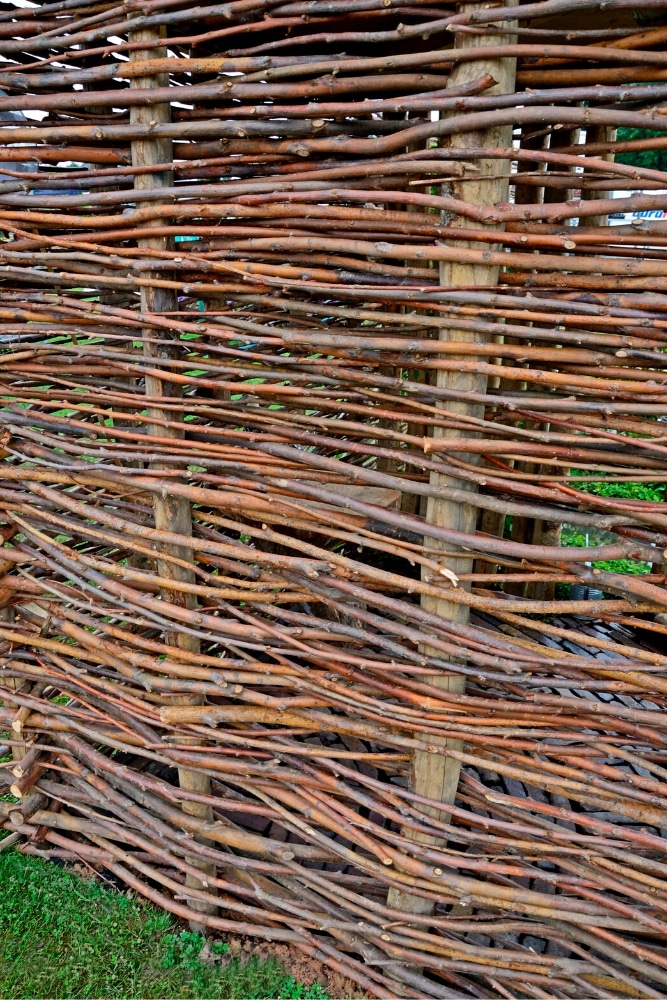 ---
We hope you found this post helpful. If you have any other tips, tricks or advice, please feel free to leave them in the comments section below.
To keep up to date with all things Owatrol, why not follow us on our social media pages? You can find us on Facebook and Instagram @owatrolireland or at the hashtag #owatrolireland