A customer recently sent in some wonderful before and after pics of their hardwood decking after using Owatrol products.
We think you will agree it was a great success and the deck now looks as good as new!
Here are Paul's thoughts on the finished results:
We have recently renovated our hardwood decking with Prepdeck, Net-trol and Textrol. The decking was laid three years ago and treated with a decking stain (not Owatrol!) but it started to turn grey very quickly.

These pictures were taken over the course of a few days. The process was simple to follow and we're very pleased with the results.
Products used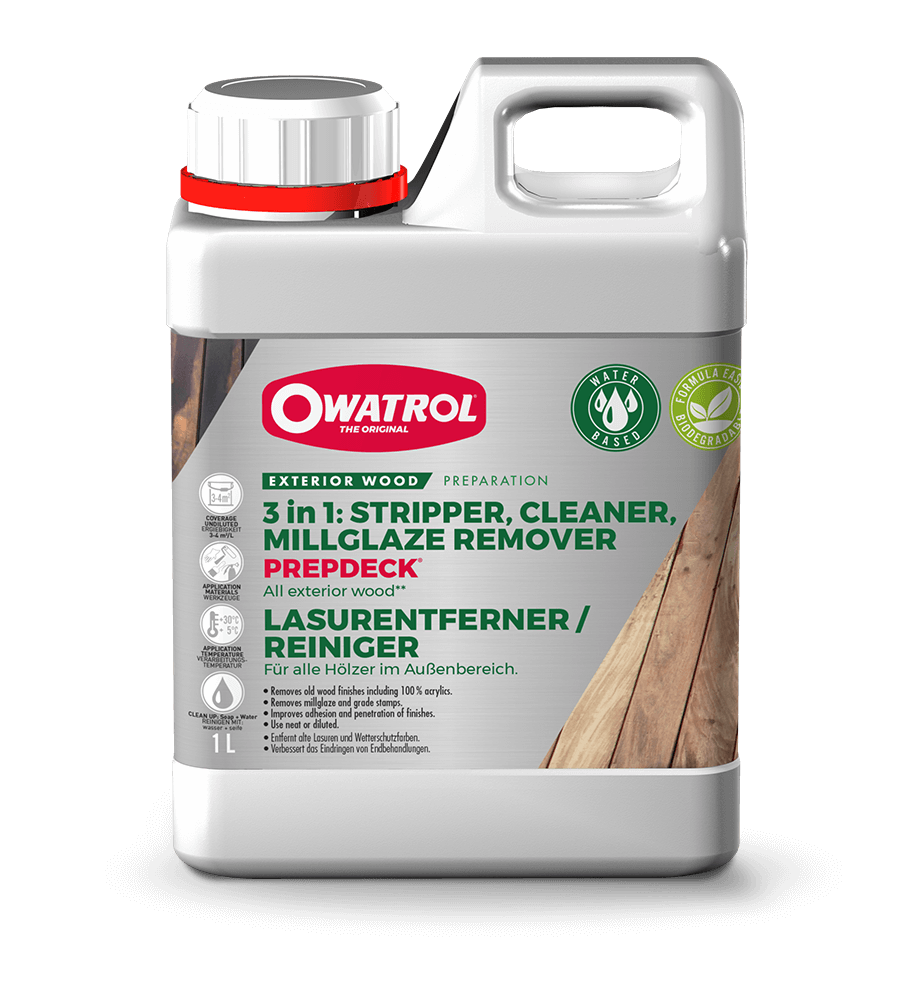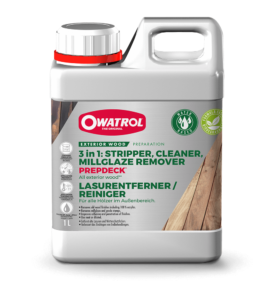 Prepdeck is a water-based stripper and/or cleaner specially designed for the removal of old, solid and semi-transparent stains, unsightly grade stamps and other types of finishes from wood.
It's a 3-in-1 product, with its main purpose, when used undiluted, is an effective way to prepare wooden surfaces for further treatment.
When used diluted, Prepdeck can reduce the mill glaze on new wood, preparing it to accept a saturating finish and offer a better result.
---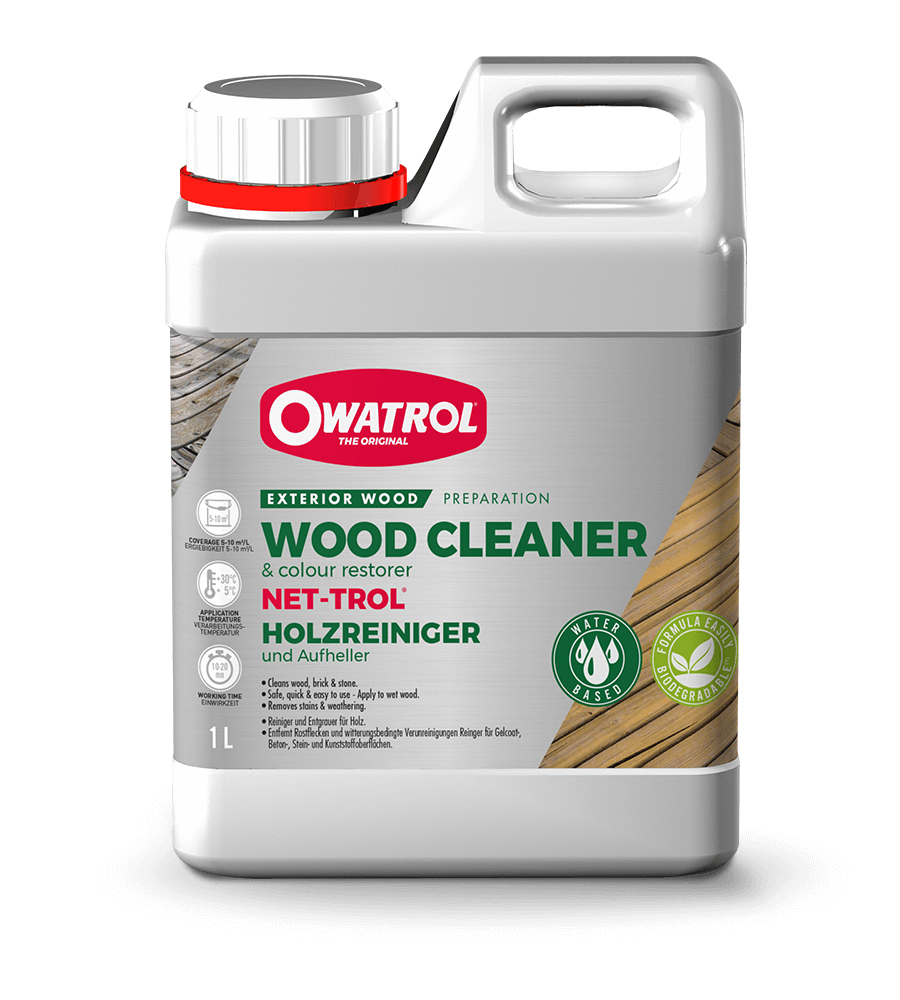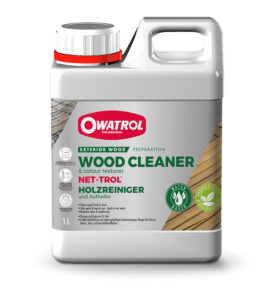 Net-Trol is a wood cleaner and brightener which restores greyed and weathered wood back to its natural colour. It easily removes both surface and ground-in dirt to leave the wood looking fresh and new again. All without damaging the wood's fibres.
It's fast-acting and can restore the colour of your wood in as little as 15 minutes. All without time consuming and exhausting sanding!
Net-Trol is also biodegradable and does not contain any solvents or bleach. Not only is this safer for the wood, but it makes it safe to use in and around your garden.
---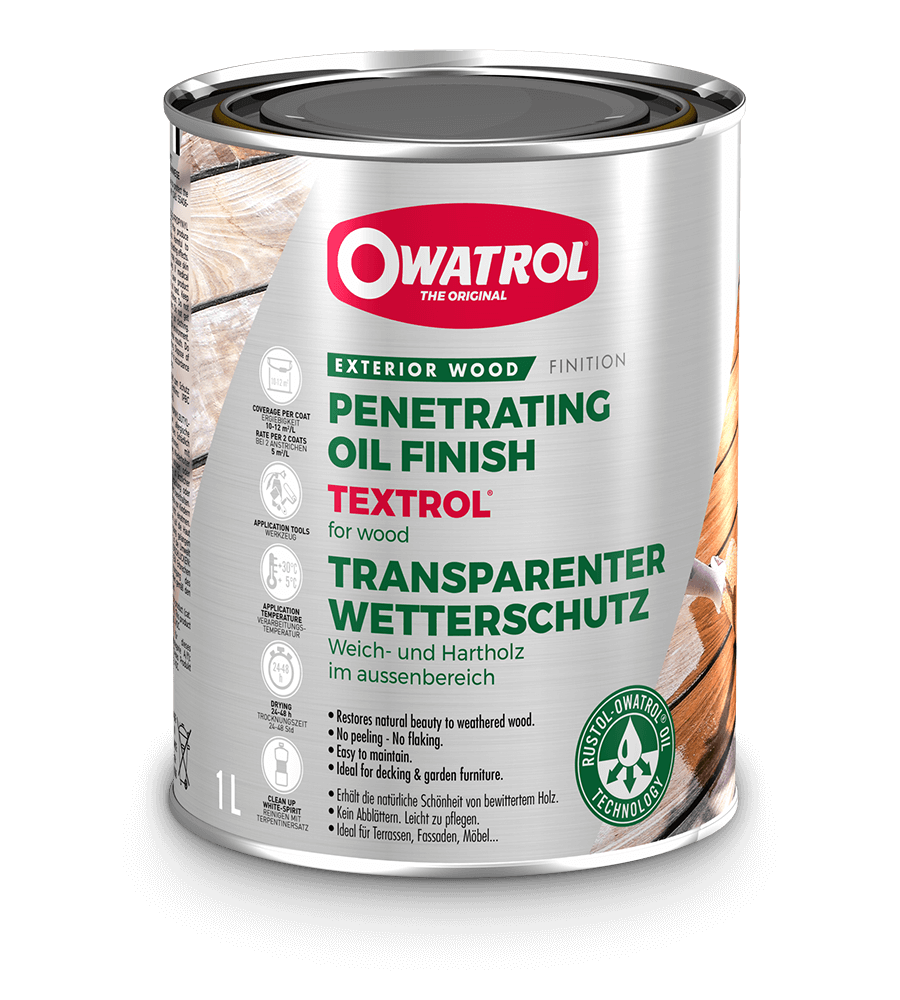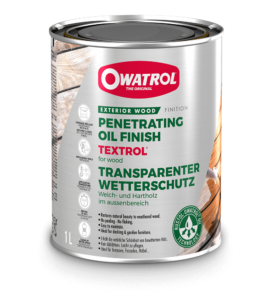 Textrol is a deeply saturating wood oil finish for exterior soft and hardwood. It works by penetrating deep down into the wood to protect it from within. This means there's no film left on the surface and so it cannot peel or flake.
Textrol is available in 4 shades, including clear, and enhances the natural beauty of the wood whilst providing a mildew-resistant finish.
It also offers exceptional and long-lasting protection from the effects of moisture, weathering and UV rays.
---
Thanks again to Paul for sending us over these pictures of your beautifully renovated hardwood decking!
Have you used Owatrol products on a project and would like to be featured on our website? Then feel free to send us over some before and after pics to info@igoe.ie (or via one of our social media pages) along with which product/s you used and we will be in touch!
If you have any other advice or top tips, please feel free to leave them in the comments below. We love hearing from you!
You can also follow us on Facebook or Instagram at @OwatrolIreland or find us under the hashtag #OwatrolIreland