Having a garden deck has become more and more popular and because of this, there are now a wide variety of decking materials available on the market.
Having a hardwood deck has been the go to material for as long as garden decks have been around. However, as the times have changed, so have people's wants, needs and budgets.
The two most commonly compared decking materials are now hardwood and composite wood and today we are going to break everything down to offer a fair comparison.
To do this we will dive into the top 5 most common questions people ask when making their decision over which material they should use.
We will begin with what some may argue is the most important comparison; the cost.
The cost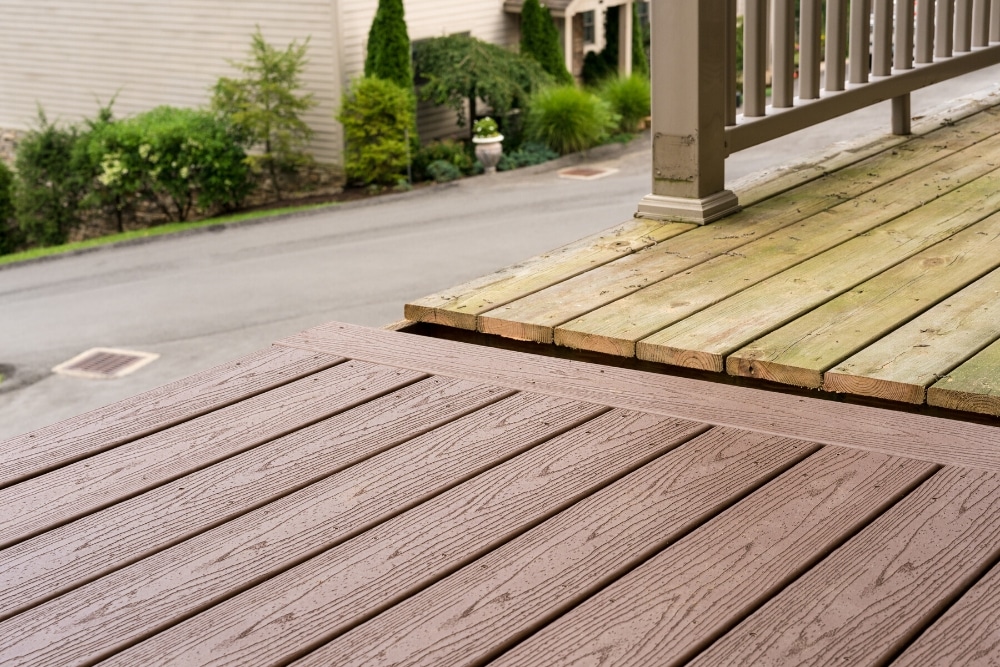 If the overall costs of a garden deck are of the utmost importance to you, then generally speaking you may wish to opt for hardwood. This is a tricky one to pinpoint and say which is more expensive as the price can vary wildly depending on the type of wood, the type of cut, the finish you use etc. but usually composite wood is more expensive.
If you want to keep the price low, you could instead use softwood. Pine, fir and spruce for example are all fairly inexpensive but are prone to scratches, dents and decay if not treated correctly.
1.5 Why is composite wood more expensive than hardwood?
As previously mentioned, composite wood isn't always more expensive than hardwood, but it can be and there are a few reasons as to why. The biggest reason is the sheer amount of work that goes into creating each board.
Composite wood is made from a mixture of wood and plastic (the plastic is usually recycled from plastic bottles). Whilst this may seem like an easy enough job to do, putting these two materials together is not an easy job and requires a lot of work and specific machinery to create them.
Whereas hardwood, generally speaking, simply needs to be cut and sawn.
Keep reading for more detail about the environmental impact of both hard and composite wood.
The aesthetic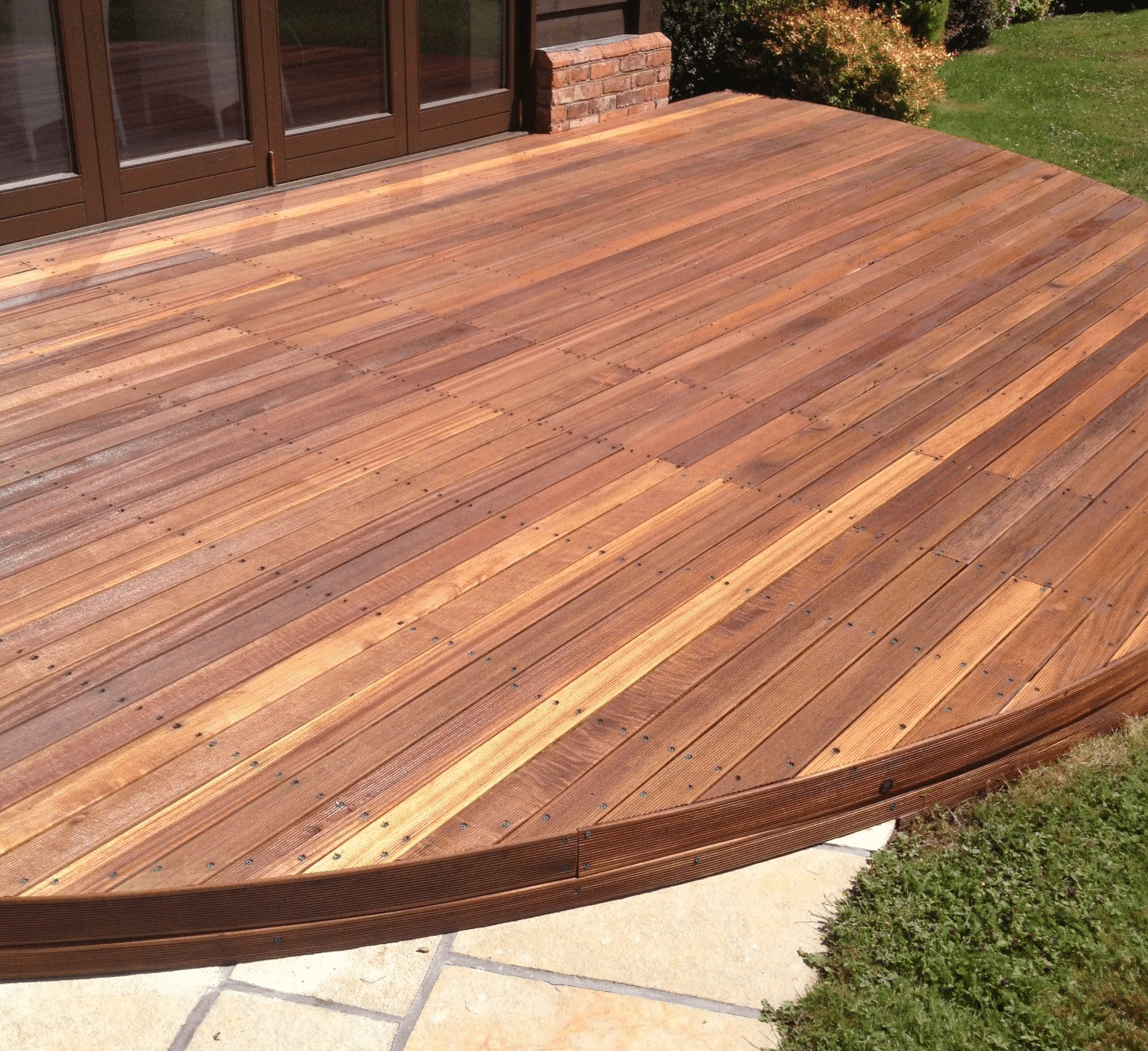 The overall look of your deck is a very important step in the whole decision-making process. If the look of real wood appeals the most to you then you will likely be leaning closer to using hardwood. Nothing looks more like real wood than real wood after all!
With that being said, it is now possible to get very realistic looking composite wood boards that look pretty much like the real thing. However, it should be noted that these particular composite boards are usually much more expensive so this should be taken into account if you are working to a tight budget.
Some hardwoods will slowly change colour over time and may even warp slightly due to exposure to weather. As hardwood is a natural product, this is a completely normal thing to happen. Some people will like that it does this as it feels more soft and homely and gives the deck 'character'.
If this does not sound like your cup of tea and are after a clean contemporary look, then you might prefer to use composite wood instead.
What do you plan to use your deck for?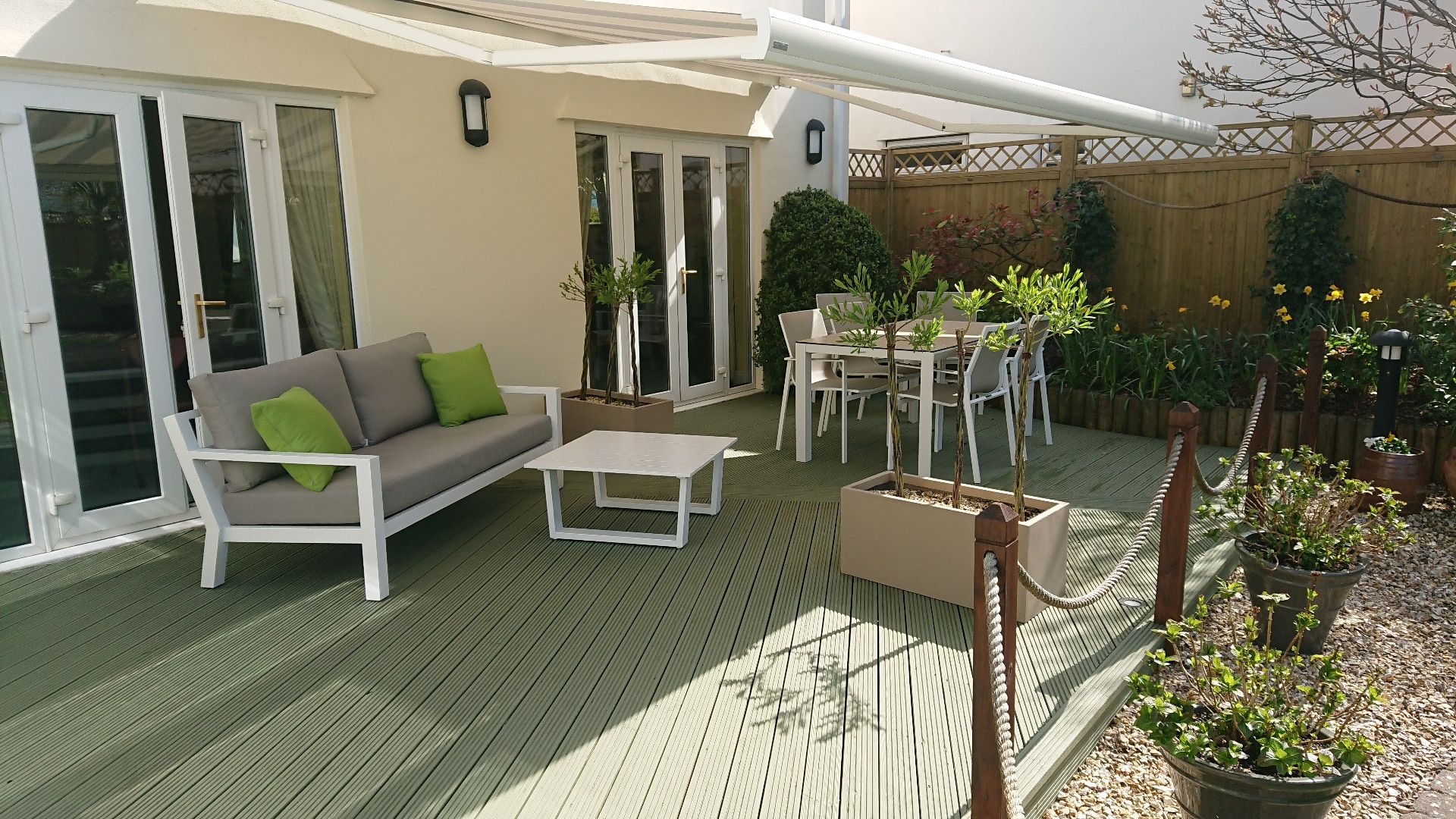 Depending on what you plan on using your garden deck for could be an influence on the type of wood you use.
For example, if the deck is to be mostly used by children as a play area you might want to use composite wood. This is because composite wood boards consist of sawdust, wood chip or wood fibres which are fine and soft in consistency when compared to solid wood. These materials are then mixed with plastic and pressure treated. You are then left with a very strong yet soft board that will not splinter creating a safe area for children to play.
However, if you plan on using your deck mostly for things such as alfresco dining, opting for hardwood may be a more fitting option.
Maintenance and lifespan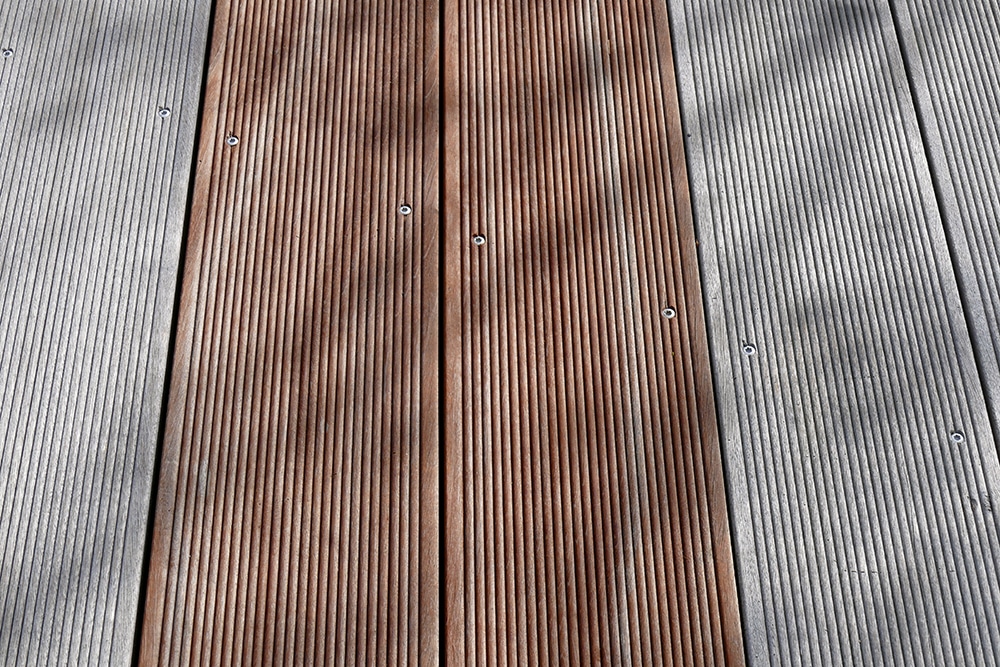 When comparing the lifespan and maintenance of hardwood decking vs composite decking, generally speaking, composite wood is a better option than hardwood.
When it comes to maintenance, composite decking will usually require washing only a few times a year. There are products designed specifically for use on composite decking which we recommend you use. One such product is Owatrol Compo-Clean which will safely clean the surface in as little as 5 minutes.
In comparison, hardwood will need to have a protective finish applied to it. If an inferior product is applied, or not properly maintained, you might have to repeat this process every 12 months.
However, if you were to use a premium product such as Owatrol Textrol wood oil then the maintenance is easy! A single coat of Textrol every other year is usually all that is required to keep the natural beauty of the hardwood and keep it protected.
We also recommend cleaning the hardwood with Net-Trol wood cleaner and brightener between maintenance applications to keep it in tip-top condition for many years to come.
When it comes to the lifespan of hardwood decking vs composite wood, the main limitation is the deck frame. This is because it's very common for the frame to rot and fail from inadequate drainage underneath the deck. Whichever you opt for, make sure you have an excellent foundation to prolong your deck's life.
Many other things will vary the life span of your deck such as environment, usage etc. so be sure to take everything into consideration.
Environmental impact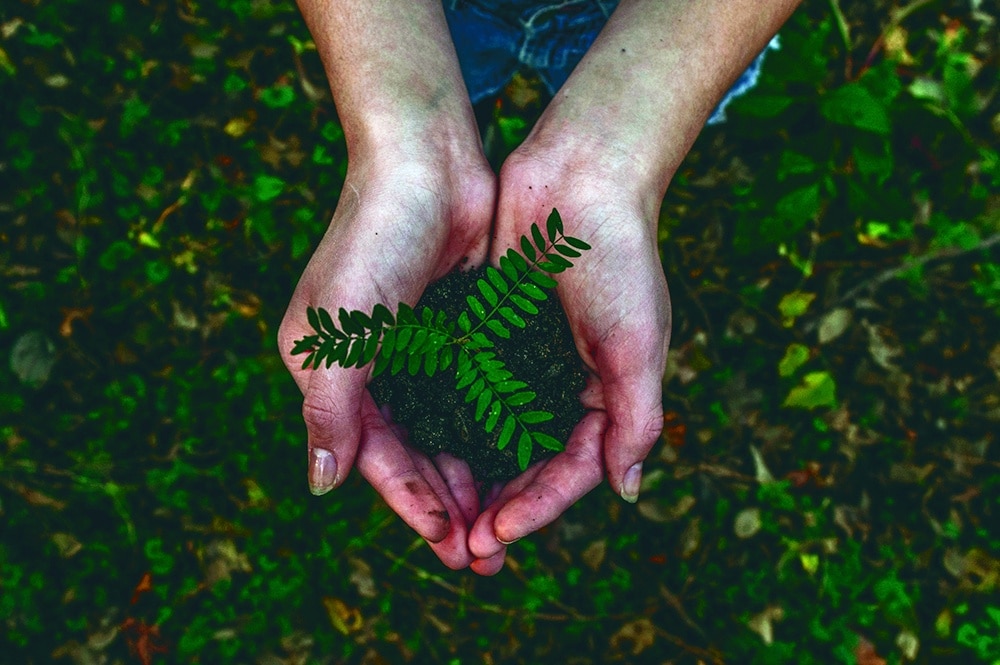 Another question that has become more popular over the last 10 years or so is the environmental impact of a garden deck. We think wanting to reduce our carbon footprint is a very important thing to think about. Although a lot of hardwoods are generally cheaper, they could be costing the planet a whole lot more.
If you have decided that you want a hardwood deck, please be sure to research a variety of companies to make sure the wood is being sourced legally and ethically. We also recommend making sure they are PEFC and FSC certified.
A majority of composite wood manufacturers produce zero waste and some are even carbon negative. You may have heard these terms before but never really knew what they mean.
Well, zero waste quite literally means that they create zero waste when they make their products. Nothing is put into landfill, incinerated nor dumped in our oceans and no waste water is created. Absolutely everything is used as it, or put back into the system to be recycled again.
Carbon negative, on the other hand, does this to an even higher level. A carbon negative product means that the manufacturing process removes carbon dioxide from our atmosphere instead of adding to it. Pretty amazing stuff!
---
So there we have it, we hope you found our comparison of hardwood decking vs composite wood decking helpful. If you are still unsure or have any questions, feel free to contact us.
As always, if you have any tips or advice, please feel free to leave a comment below.
We love hearing from you! If you share your project on Facebook or Instagram please feel free to tag us @OwatrolIreland or use #OwatrolIreland so we can see and share your hard work!