Most of the time, restoring your shed is a lot cheaper (and usually easier!) than buying and building a brand new one. To prove this to be true, we had a customer recently send us some pictures of them having used Owatrol products to bring their 15 year old shed back to life!
We think you will agree the products worked beautifully and the shed looks brand new again!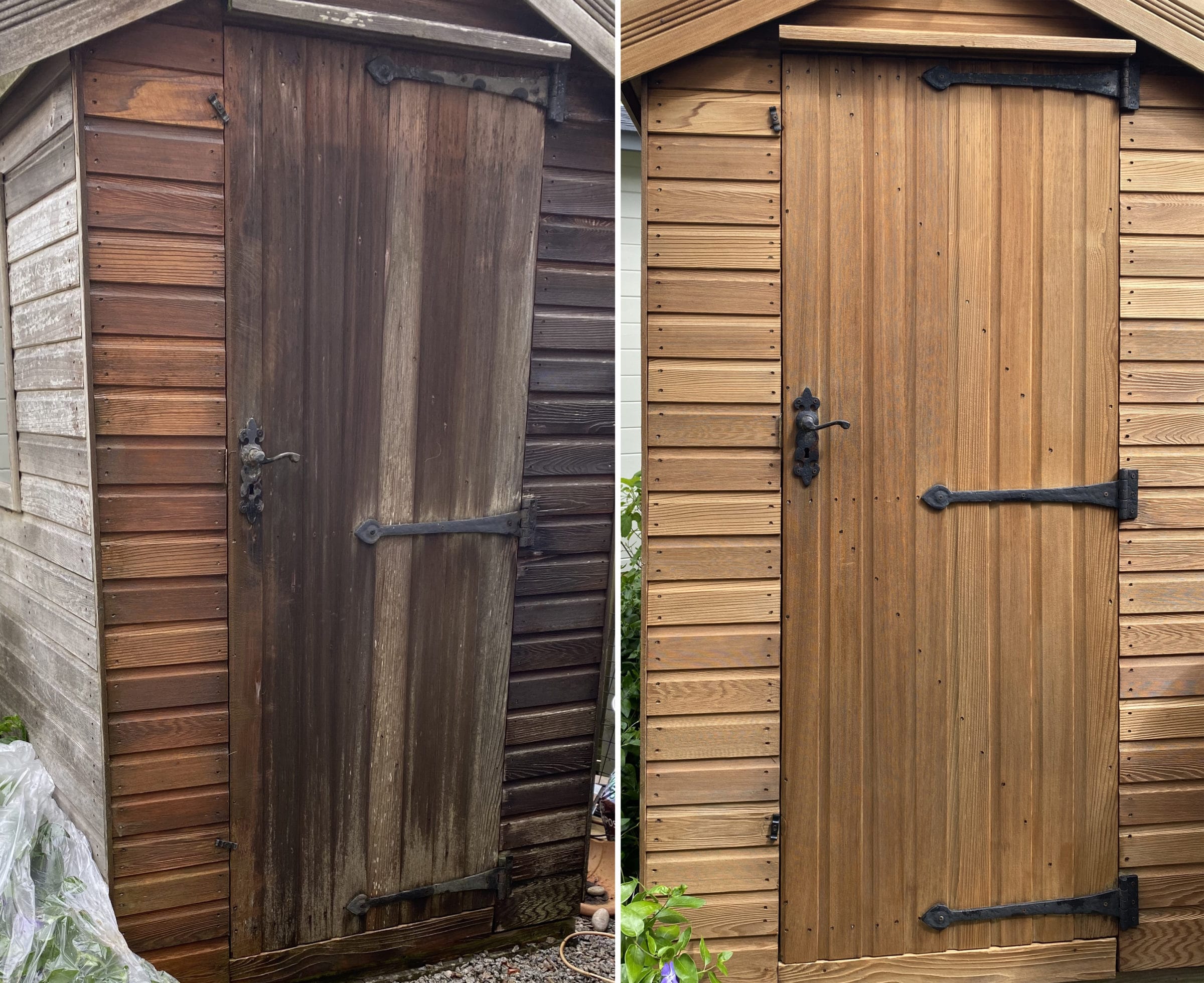 Here is what Karen had to say about the project:
Cedar shed renovation. My 15 year old cedar shed had been left to weather naturally but unfortunately had not achieved an even weathered grey colour and was extremely dirty. I first cleaned it using Net-Trol, which instantly transformed it. I was totally amazed at the transformation by just using this product.

After using Net-Trol, I then gave it two coats of Aquadecks in colour honey to prevent the wood fading again. My shed now like it was when it was new 15 years ago!
Which products were used?
Net-Trol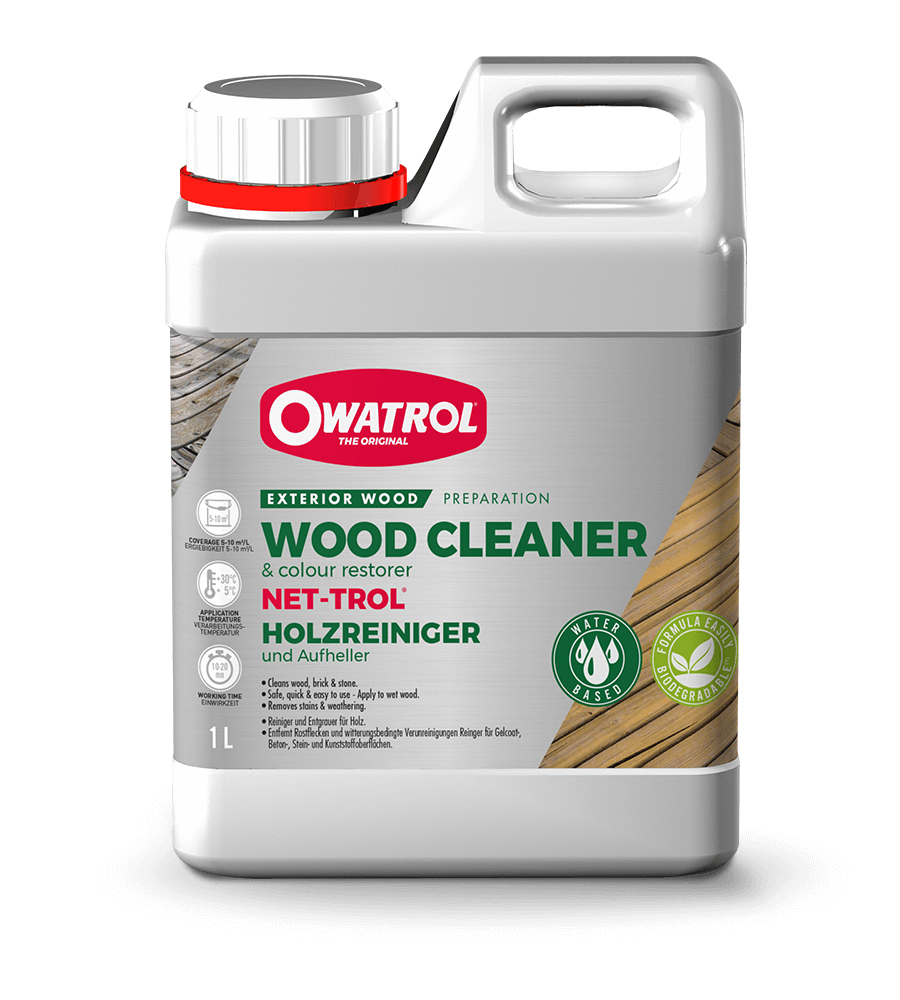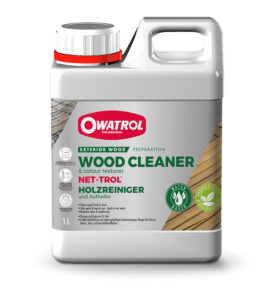 Net-Trol is a powerful wood cleaner and brightener which restores greyed and weathered wood back to its natural colour – without damaging the wood's fibres. It easily removes surface and ground-in dirt to leave the wood looking fresh and new again.
Net-Trol is fast-acting and can restore the colour of your wood in as little as 15 minutes. All without sanding!
It is also is biodegradable and does not contain solvents or bleach, making is safe to use in multiple environments.
Aquadecks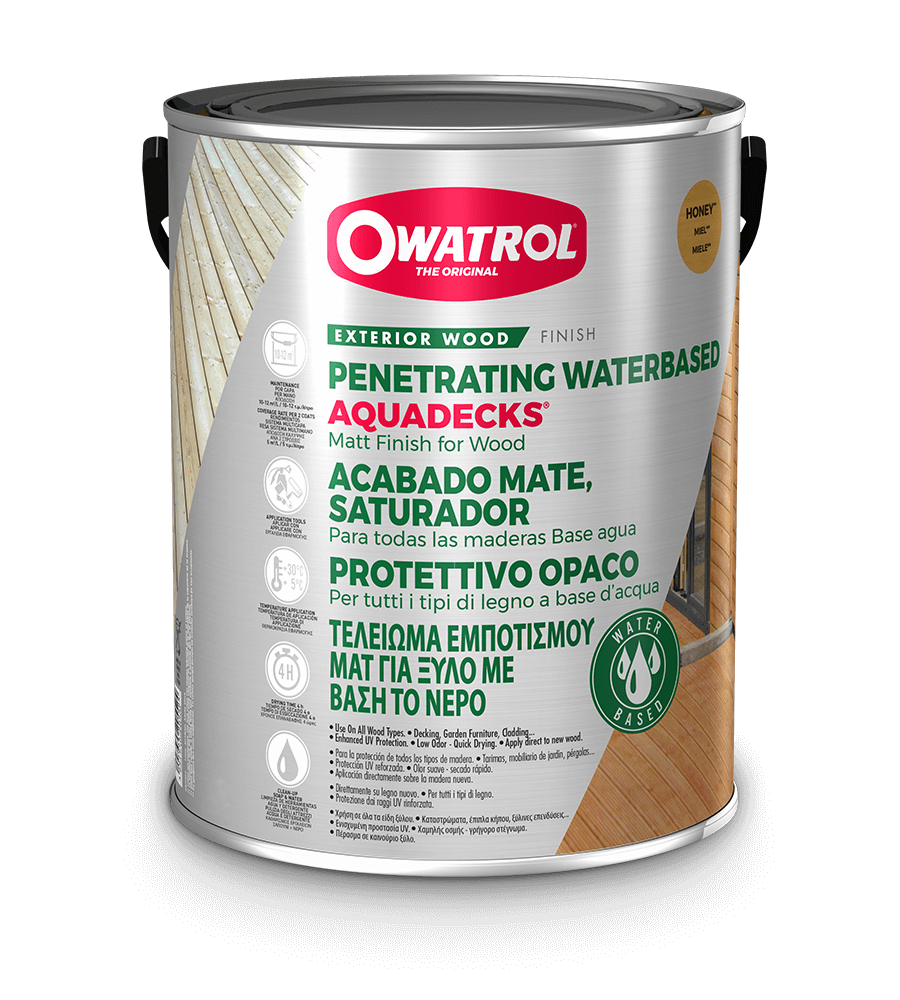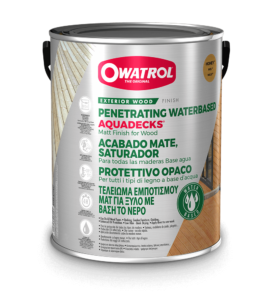 Aquadecks is a highly saturating water-based wood finish that leaves a long-lasting, rich, matt finish suitable for use on all woods, including exotic hardwoods. For easy application, Aquadecks is ready to use, dries quickly and has a low odour.
Aquadecks stabilises the wood from within to protect it from cracking, warping and other damage caused by harmful UV rays and moisture. As Aquadecks place is in the wood and not on it, it will not peel or flake.
This also means maintenance is easy as no sanding or stripping is required.
---
Thank you again Karen for sending us over these pictures of your cedar shed renovation!
Have you completed a project using Owatrol products and would like to be featured on our blog? Then send us over some before and after pics to info@igoe.ie or via any of our social media pages along with which product/s you used and we will be in touch!
If you have any other advice or top tips, please feel free to leave them in the comments below. We love hearing from you!
You can also follow us on Facebook or Instagram at @OwatrolIreland or find us under the hashtag #OwatrolIreland