This post is for those of you that have a deck ready for protecting with a finish. Firstly there are a few decisions you must make.
The first being that you need to decide on the kind of look you want to achieve – do you want a natural oil finish or a painted finish?
The second decision you must make is what colour do you want the deck to be?
Within the Owatrol range there are two main categories of protective wood finish. The first is a saturating oil finish and the second  a film-forming opaque paint finish.
We will be guiding you through the first type and show you the options we have available in our range.
Achieving a natural look with a saturating wood oil
As the name suggests, a saturating wood oil is a protective finish that works by saturating deep within the surface, to protect the wood from the inside out. These finishes are applied 'wet-on-wet' which means that you are not required to wait around for several hours between coat times. Simply keep applying coats every 15-30 mins until the wood is completely saturated.
Using a saturating wood oil means that there is no where for moisture to be absorbed into and therefore is protected from moisture damage. What's best is that because their place is inside the wood and not on the surface, there is no film and therefore cannot peel or flake.
Owatrol Ireland's saturating wood oils provide unsurpassed protection from weather, pollution and most importantly, damaging UV rays. We have several of these wood finishes in our range and will highlight a few of our favourites along with reasons why you might choose one over another.
Textrol wood oil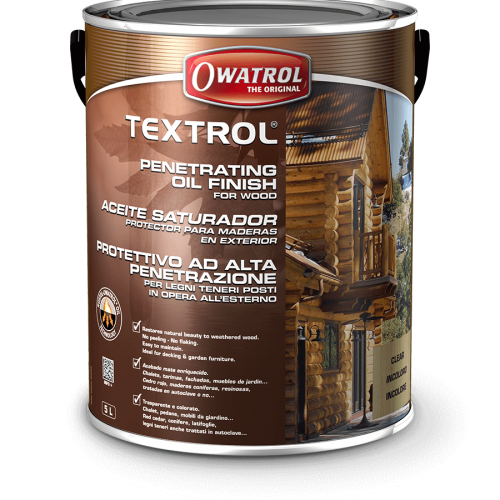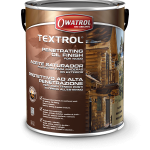 Textrol is our most popular wood oil and is designed specifically for weathered wood. Suitable for use on both soft and hardwood, it's available in 4 shades including Clear.
Textrol enhances the natural beauty of the wood whilst also providing a mildew-resistant finish with long-lasting protection from the effects of moisture, weathering and UV rays.
When Textrol is first applied, it will give the wood a rich, matt colour that will gradually lighten to the finished look.
Deks Olje D1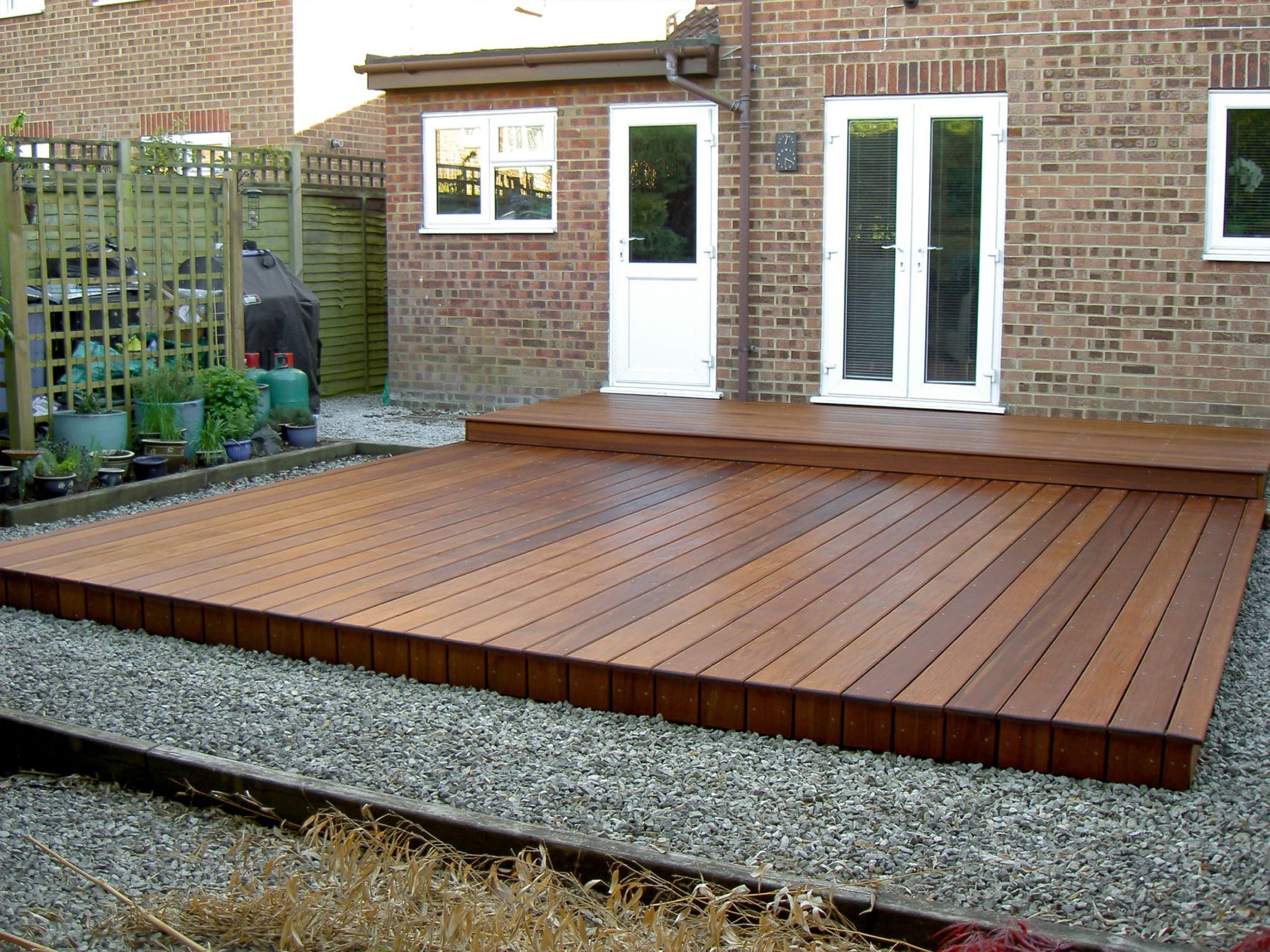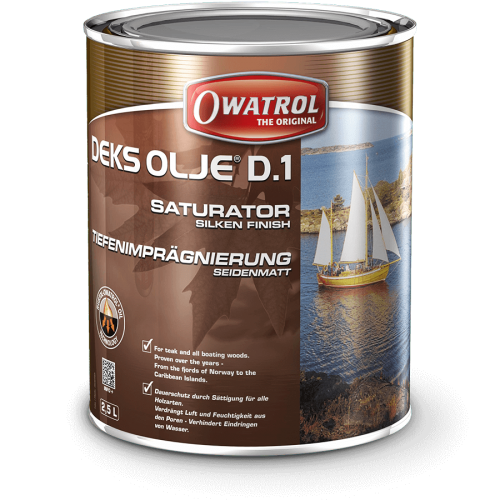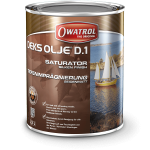 Deks Olje D1 is a saturating wood oil but unlike Textrol, it's not tinted. It simply gives a clear matt finish to enhance the natural beauty of your wood.
Deks Olje D1 is suitable for use on hardwood and softwood and has been specially developed for dense, oily and difficult to impregnate woods. You can use Deks Olje D1 on both horizontal and vertical surfaces and it provides protection against humidity and its effects as well as against damage from UV rays.
Deks Olje D2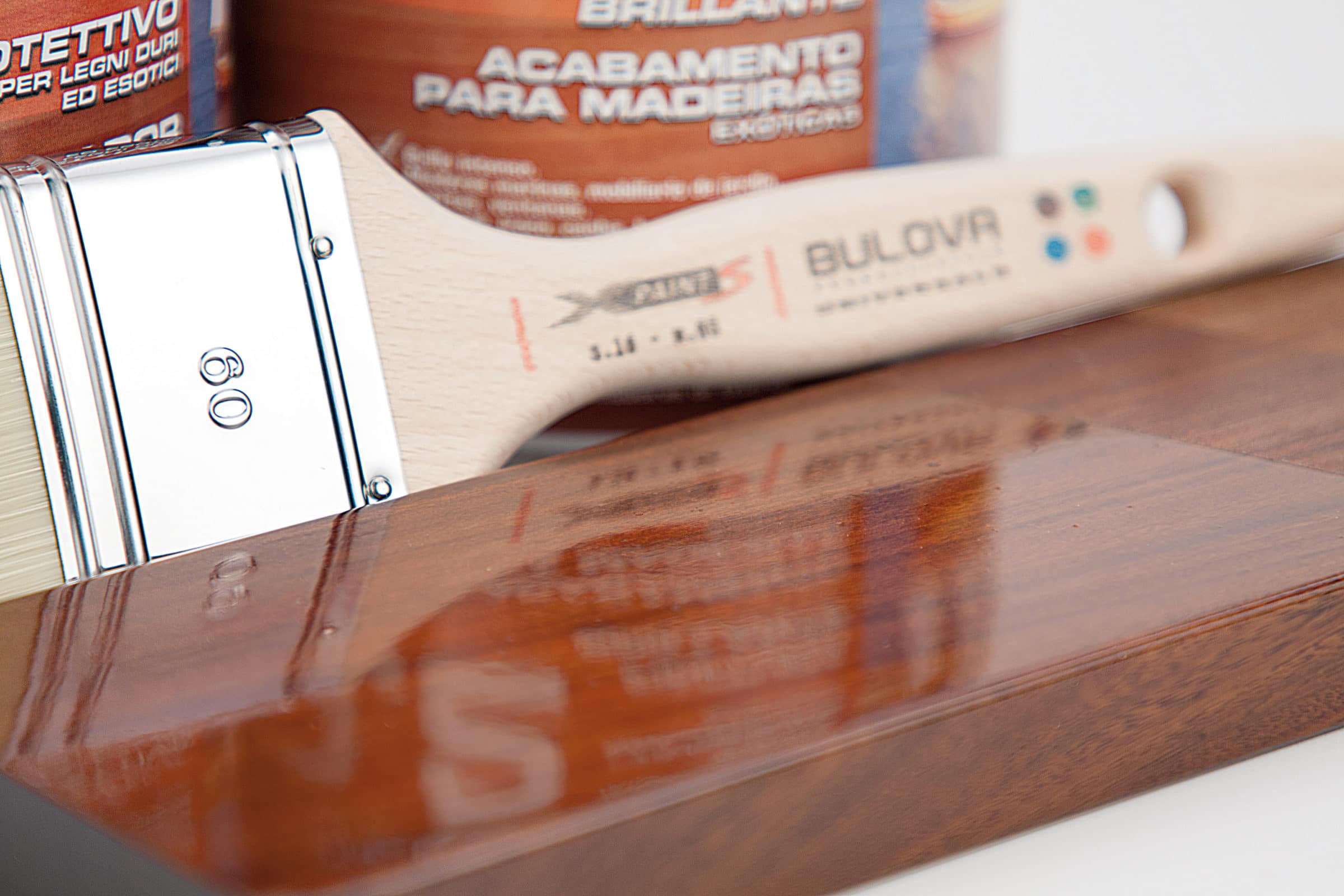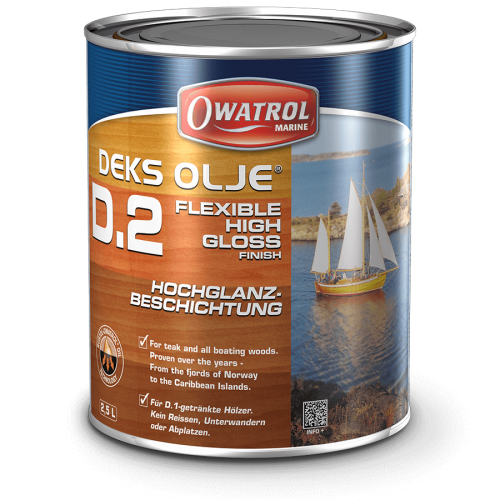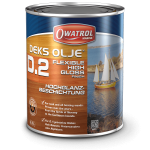 Deks Olje D2 is a varnish-like durable finish that enhances the natural beauty of the wood. It's perfect for use where Deks Olje D1 has already been applied and is great for decorative areas as it has a high gloss finish. In fact, the more coats you apply the shiner the finish will be!
However, it should be noted that Dels Olje D2 can become very slippery when wet due to its glossy nature.
For this reason, it's not suitable for use on the deck itself, but you can use it on other areas such as balustrades or handrails.
Aquadecks water-based protection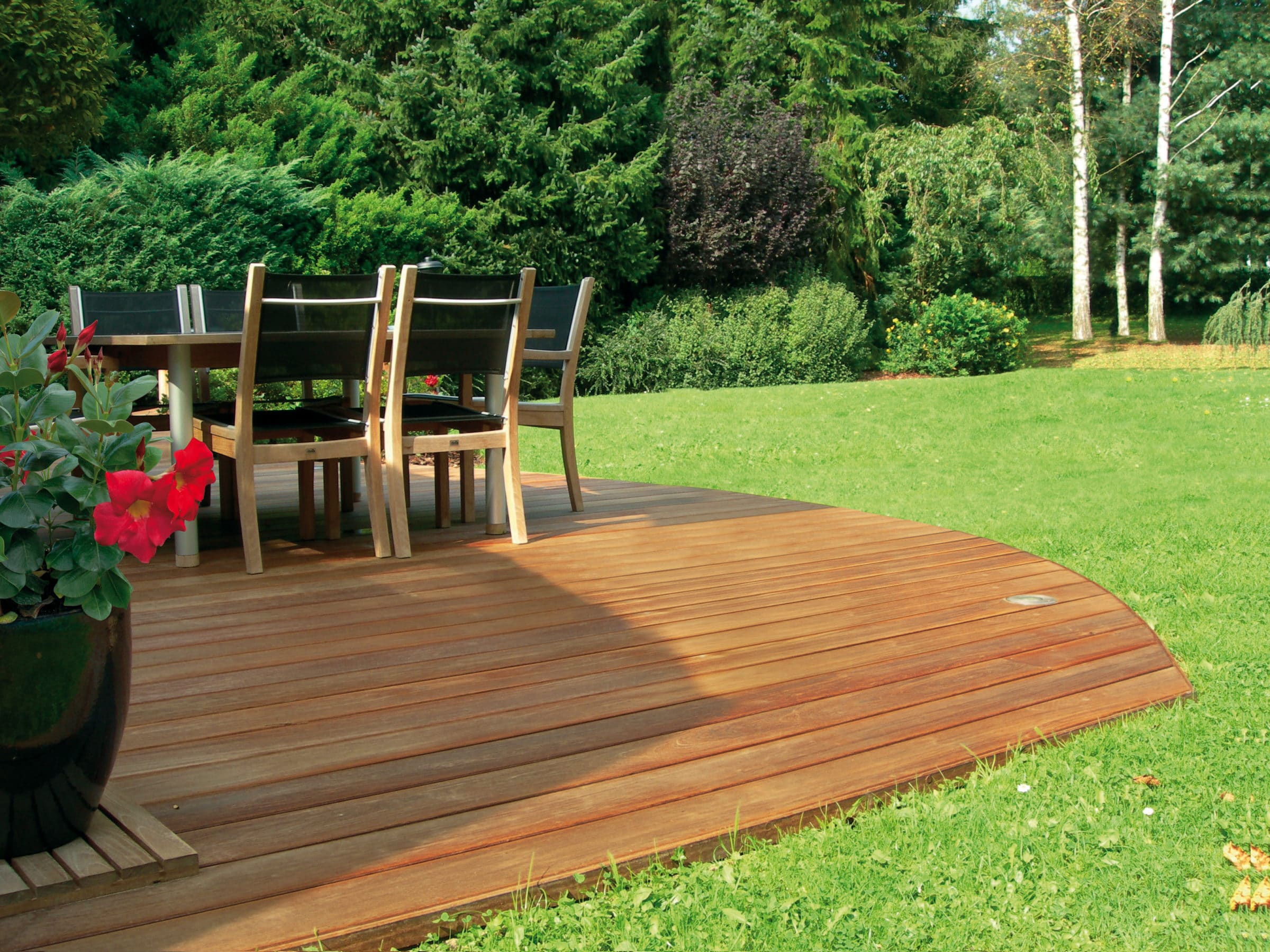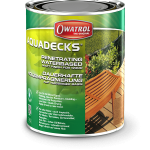 A slightly alternative choice when it comes to protecting you deck is by using Aquadecks. Aquadecks is our water-based wood finish which is perfect for those that are concerned about using oil-based products. It is applied in the same way as the other saturating wood oils in our range and leaves a long-lasting, rich, matt finish for all woods, including exotic hardwoods.
Aquadecks dries quickly, has a low odour and is available in 7 shades.
---
We hope you found this guide on protecting your deck helpful. If you have any tips or advice, please feel free to share them down below. We love hearing from you!
To keep up with all our latest news and updates, why not follow us on social media? You can find us on; Facebook or Instagram @OwatrolIreland or via the hashtag #OwatrolIreland.