With the weather getting colder and colder, inevitably you will be getting out on your boat less and less. If it is going to be sat in long term storage soon, it's well worth prepping your boat engine now.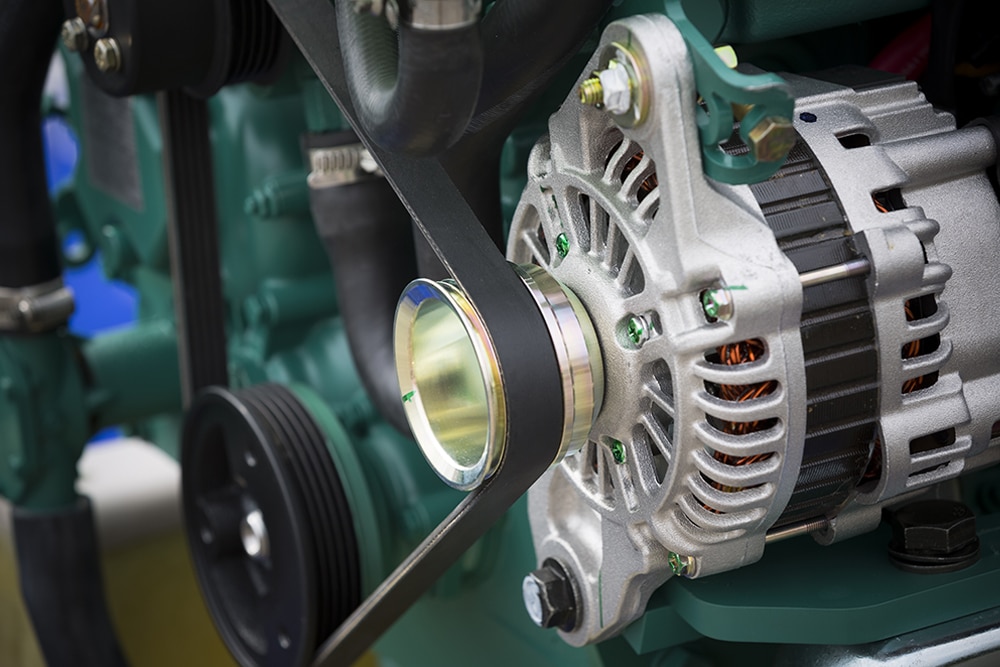 We know that for some people, having to do things to your engine can seem a little daunting and therefore you may well try and do as little to it as possible. However, we also know that time spent on your boat is special. So, here's a few things that we highly recommend you do to keep it in tip top condition for many, many years to come.
Making the decision to get your boat engine serviced at the beginning or the end of the season is a personal decision. On the other hand, getting your boat winterised every year is an essential part of your boats care and maintenance.
However, there are some things you can do yourself to help your engine survive throughout the winter.
Clean and protect your engine
Making sure that your engine is kept clean of moisture, oil, grease and corrosion is paramount to keeping it in top working order. Be sure to give the entire engine a deep and thorough clean before storing it away as this will help prevent rust forming, as well as salt residue build-up.
To help with this we would recommend using a product such as Owatrol Transyl. Transyl is a lubricating, deep penetrating, self-spreading oil with exceptional 'wetting', spreading and climbing properties. It is our multi-purpose problem solver that has been used in maritime, automotive, aviation and rail industries for over 75 years.
Transyl leaves a protective film, that will protect your engine from any moisture getting into it which would then expand in freezing weather causing high levels of damage.
We would also recommend applying Transyl to your steering/throttle cables, batteries and any other electrical systems as they are also prone to corrosion.
Stabilise the fuel
If you do not use a preservative to stabilise the fuel, it will be of no use to you in as little as 6 weeks. Petrol doesn't store well and will become thick and then cause clogs, creating issues to the internal parts of the engine. On the other hand, Diesel can have organisms grow inside it!
Without the use of a preservative, both types of engines can quickly and easily become damaged and a large bill may ensue.
Most modern engines work by dispensing a measured amount of fuel. This helps to reduce the amount of fuel being used. Although a smart and useful way of operating, these intricate parts can sadly become blocked up quite easily. For this reason we highly recommend stabilising the fuel to your to-do list!
Flush the engine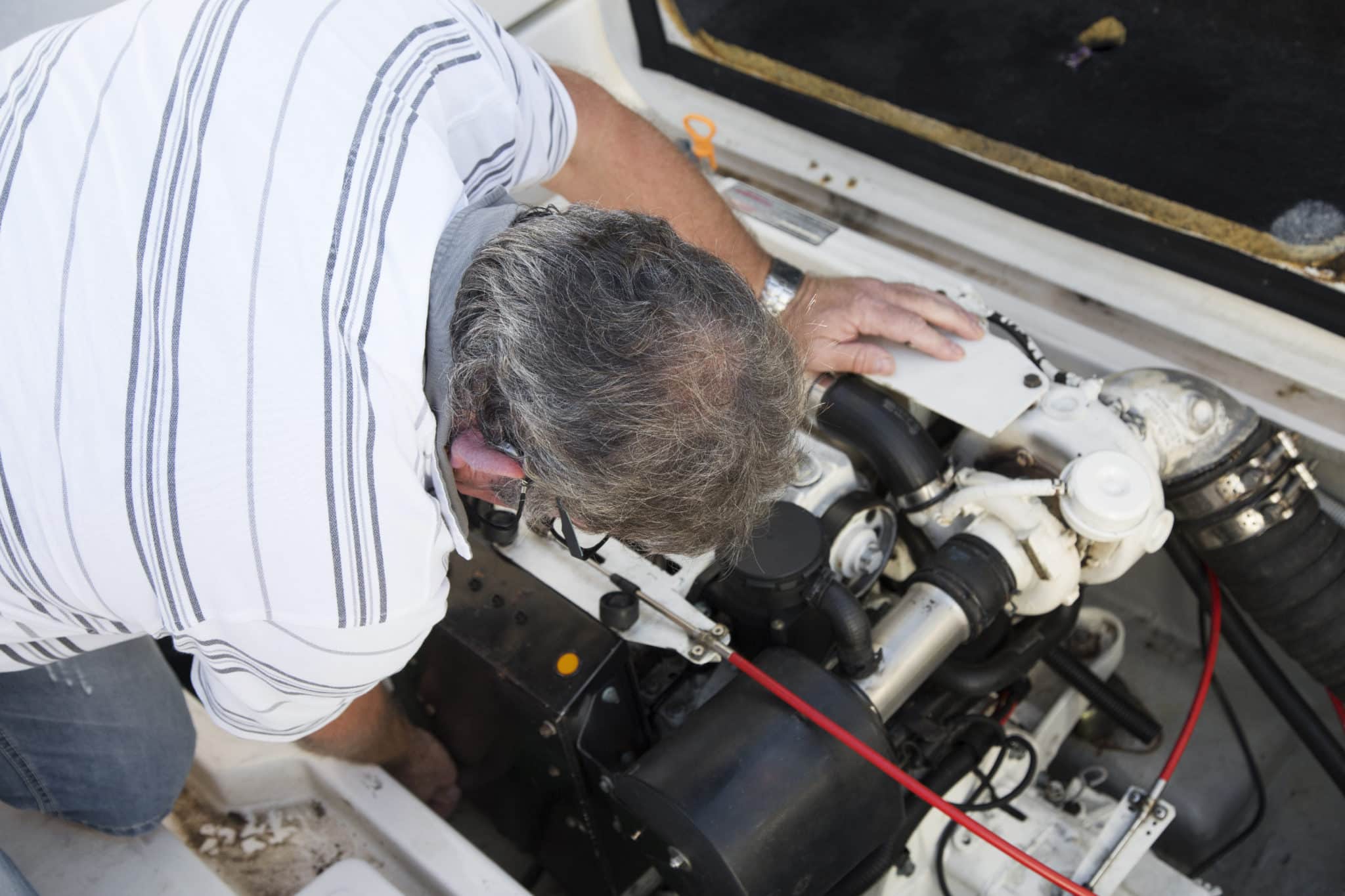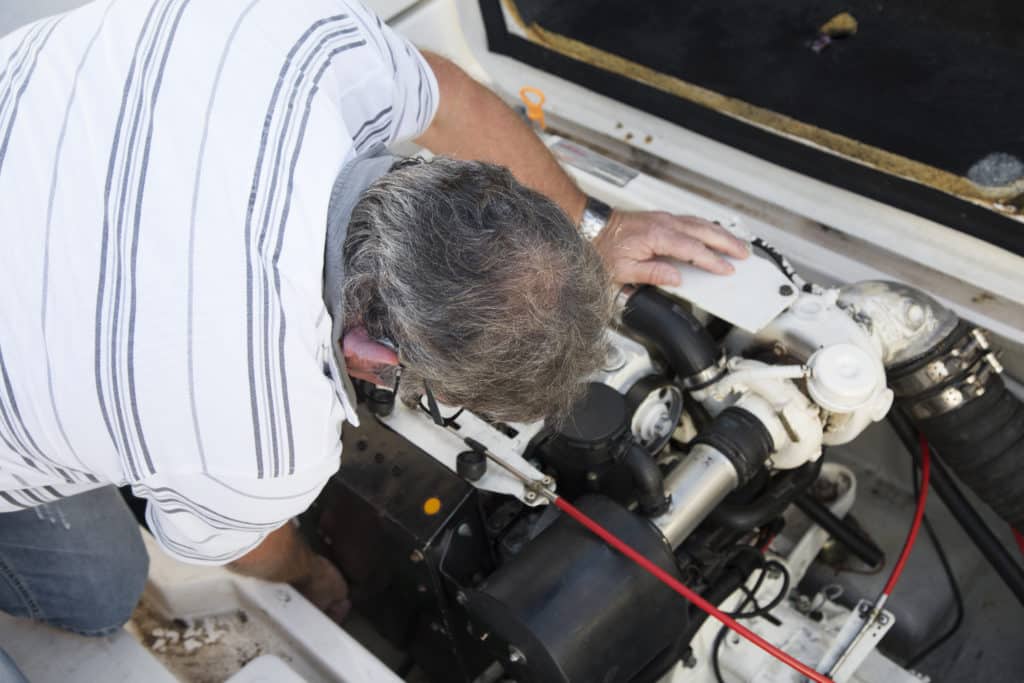 It might be hard to believe, but boat engines will quite often encounter problems due to not being used. One of the most common problems that occur is when saltwater has evaporated and leaves behind the residual salt. If this salt residue if left, the cooling system will eventually become blocked. Once this has happened, hot spots will occur and the engine will become less and less efficient.
This will cause the engine to work incredibly hard to try and cool it down which will inevitably cause long term and expensive damage.
To prevent this, we recommend you flush the engine after each use. This is especially important if you plan to store your boat away for several months.
Change the oil
Just as you would experience with any type of engine, the use of a high quality oil will help with its operation and longevity. Changing out the oil once a year is sufficient, but some experts say you should change it every 100 hours.
Regardless of how often you decide, be sure to also inspect your oil regularly. If you like, you could also use an engine test kit. These give you an overall consensus on the health of your engine. We also recommend doing this when purchasing a boat.
Keep your boat under cover
Once you have prepped your boat and it is now ready to be stored, we highly recommend covering it. This will not only help to keep the internal workings safe and secure, but it will also help to keep your exterior in great condition.
An added bonus to covering your boat is that it will lessen the chances of thieves and vandals.
---
We hope you found this post on how to prepare your boat engine for long term storage helpful. If you have any boat care tips or advice, please leave them in the comments below. We love hearing from you!
To keep up to date with our latest posts, why not follow us on social media? You can find us on Facebook or Instagram @owatrolIreland or at the hashtag #OwatrolIreland