The best way to ensure the best finish possible is to put in the time and effort in the prep work.
The wood you wish to varnish should be:
Clean and dry
In good condition
Free from any previous finishes (depending on condition of the wood)
Free from mill glaze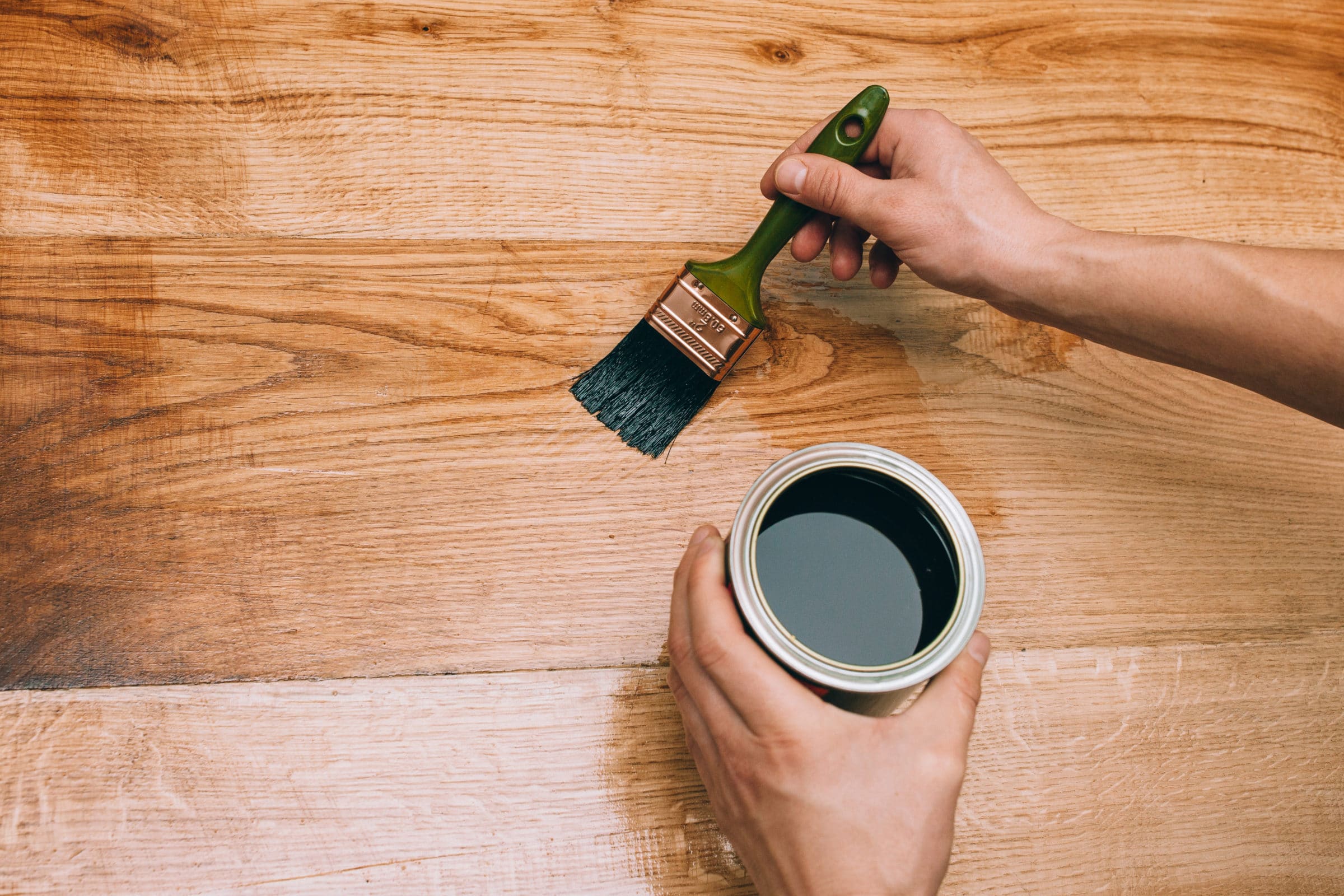 New wood
New wood should be sanded with 180 grit paper. This helps to open the wood's pores to allow for the best application and finished result.
Previously stained wood
If the stain currently on the wood is in a sound condition, you may be able to apply a new varnish on top of it without the need to remove it. Regardless, we recommend you sand the surface with 180 grit paper to help with the application.
Previously varnished wood in poor condition
If the wood has a previous varnish that is in bad condition, the wood will need to be sanded down or stripped back to being bare.
Using a sander is effective for removal but it can be difficult, time-consuming and messy. A common problem with using a sander is that you may find yourself sanding away more than you intend to and end up with an uneven surface.
We like to recommend using stripping products instead as they are usually easier to use and less messy.
Multi-purpose stripper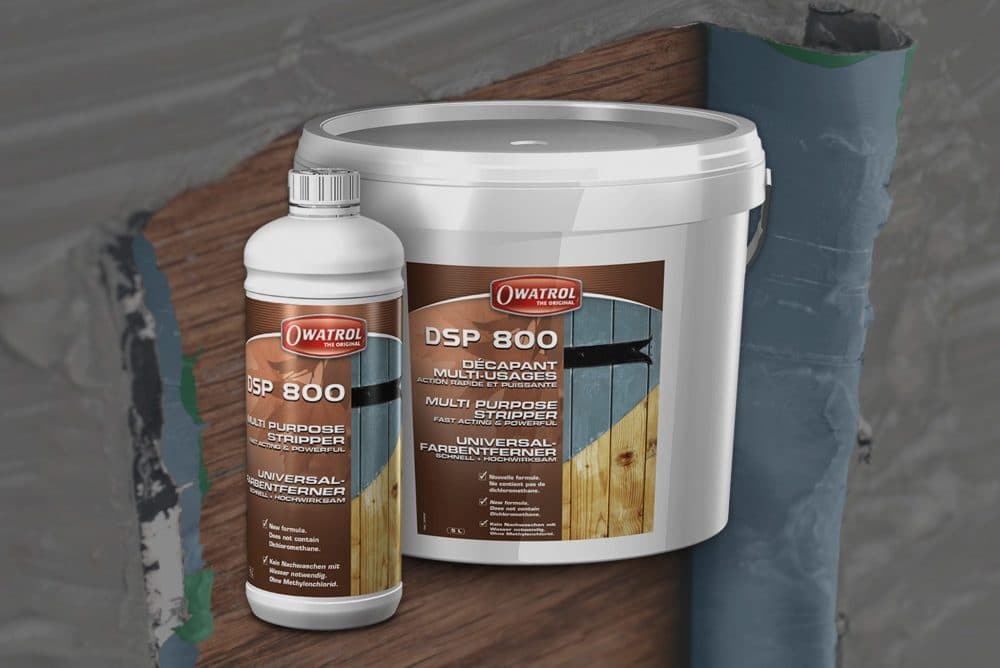 Our multi-purpose stripper DSP 800 is perfect for removing a variety of finishes including alkyd, acrylic, PU, epoxy, cellulose, RSE (semi-thick coating), RPE (thick plastic coating) and more.
With results in as little as 5 minutes, DSP 800 will leave your wooden surfaces ready for finishing in just 6 hours. Unlike other stripping products, DSP 800 contains no harsh chemicals that would otherwise darken the wood and so does not require any neutralising.
Not only that, DSP 800 is a multi purpose product that can also be used to remove carpet glue, car paint or to remove paint such as graffiti from stone or cement. It can also be used for both internal and external projects.
As always, we highly recommend performing a test in a small area before commencing. Please read the full instructions on the use of DSP 800 here.
Fill in surface imperfections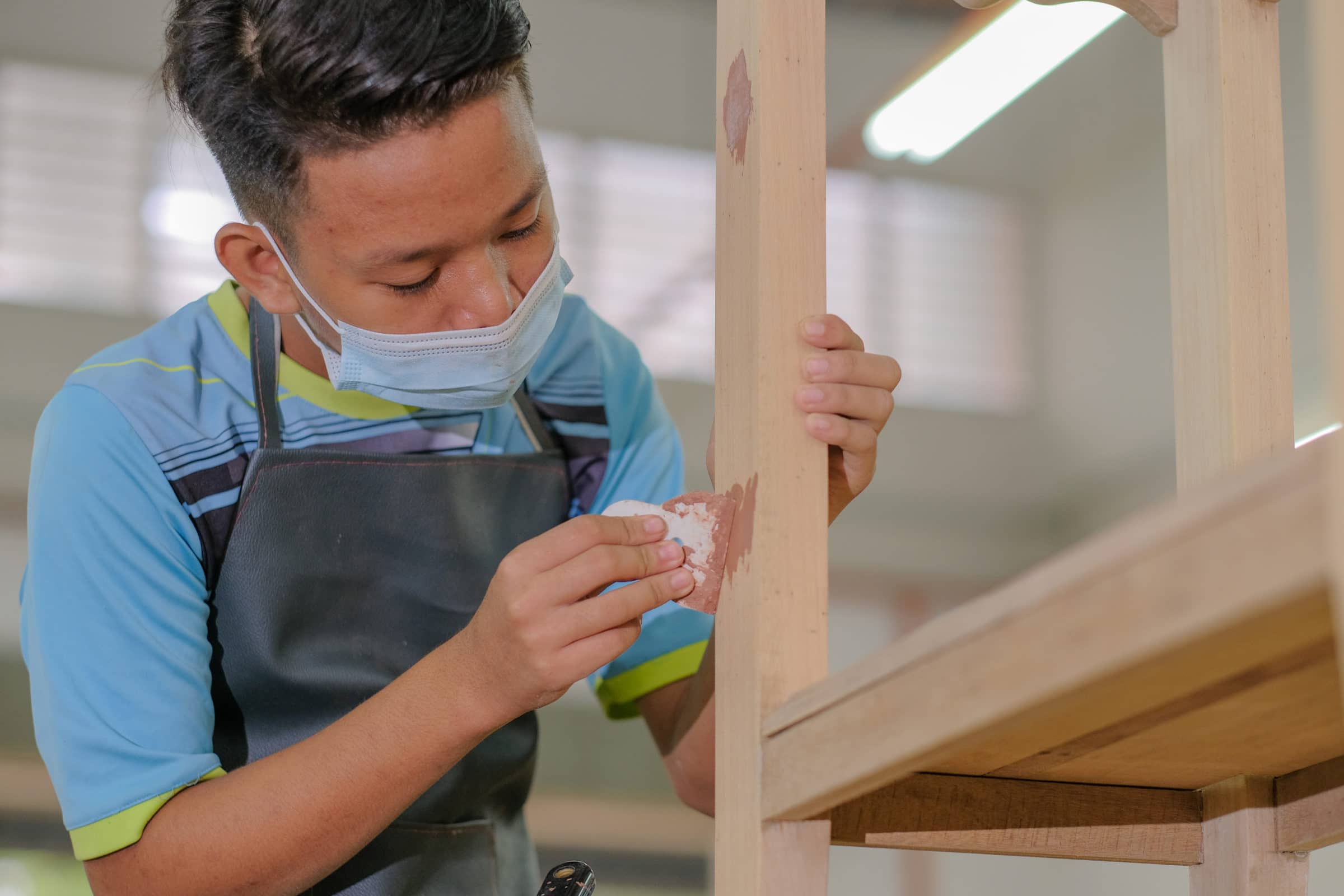 The last thing you want is to apply your finish to the wood and then see small surface dents, scratches or holes that could have been dealt with before.
Before application of your varnish we highly recommend you fill in any surface imperfections. There are many products on the market for this, each with different drying times and for use on different surfaces. Be sure to research the right one for you first.
---
Please feel free to leave any tips, tricks or advice you have for others in the comment section below.
If you share your project on Facebook or Instagram please feel free to tag us @owatrolIreland or use #owatrolIreland