Composite wood fencing is becoming more and more popular. The main reason likely being due to the fact that they are fairly low maintenance.
However, you should know that even composite wood will require a certain amount of care. In this post we will share our top tips and advice to help you to keep yours looking at its  very best for many more years.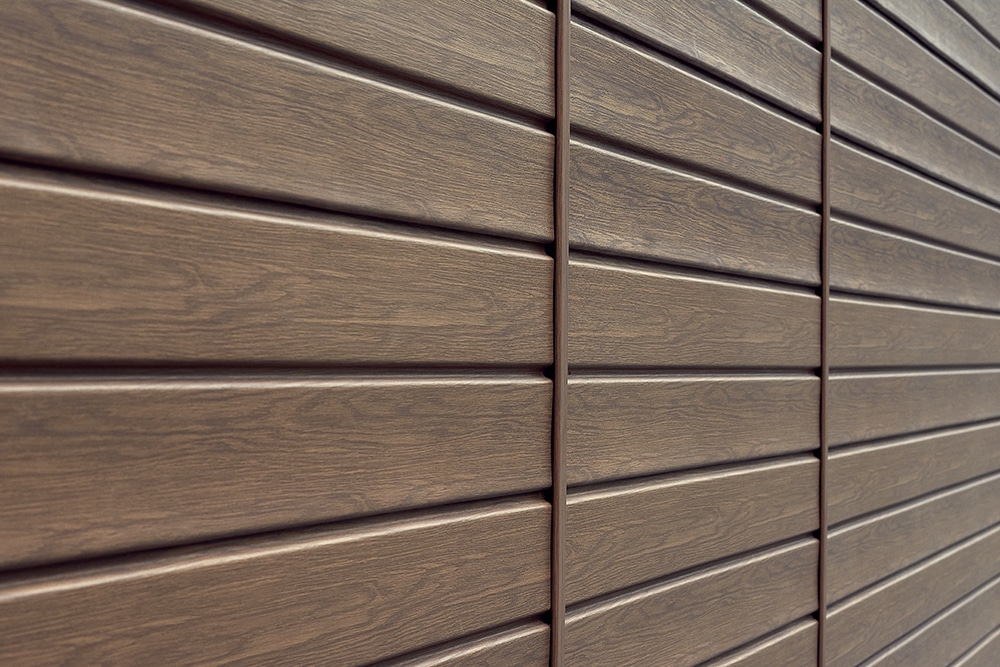 The main issues with composite fences
If the fence has been installed correctly, the main issue that people experience when it comes to composite wood is purely cosmetic. Mud, dirt, grime and other contaminants can stick to the wood if left and can cause grease, mould or mildew build up. The only other main issue is fading due to exposure from UV rays.
How to resolve these issues
Composite wood doesn't require the same protective finishes, oils or paints that natural wood does. However, it does still require the odd bit of maintenance work. This is most commonly in the form of cleaning which if done regularly enough is quite easy.
Soft broom or brush and soapy water
If you need to remove fully dried on dirt then all you should need is a soft bristled boom or other brush and a bucket of fresh, clean, soapy water. All you need to do is dip the bristles into your solution and brush away the dirt. Then simply leave it to dry naturally.
Cleaning with a specific composite wood cleaner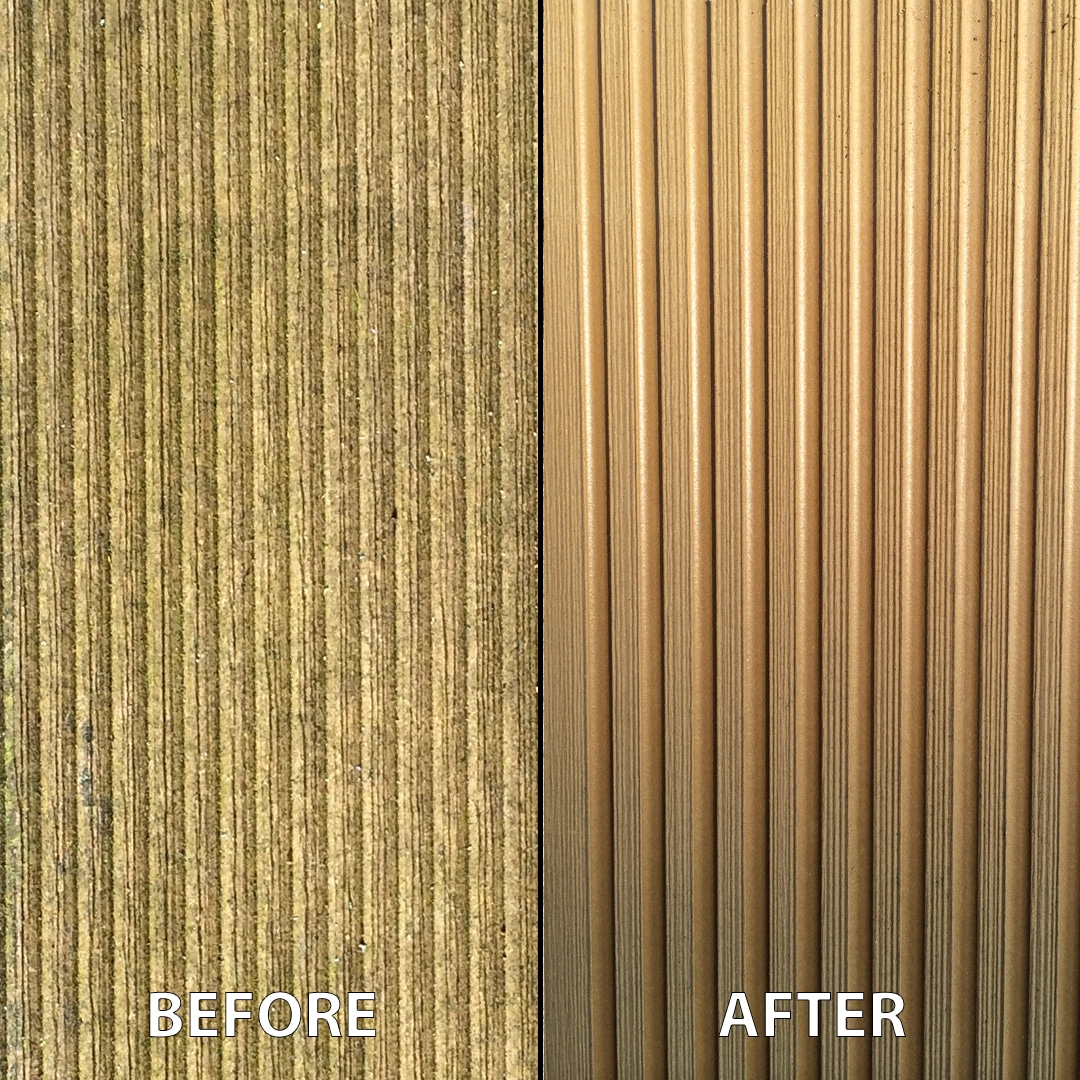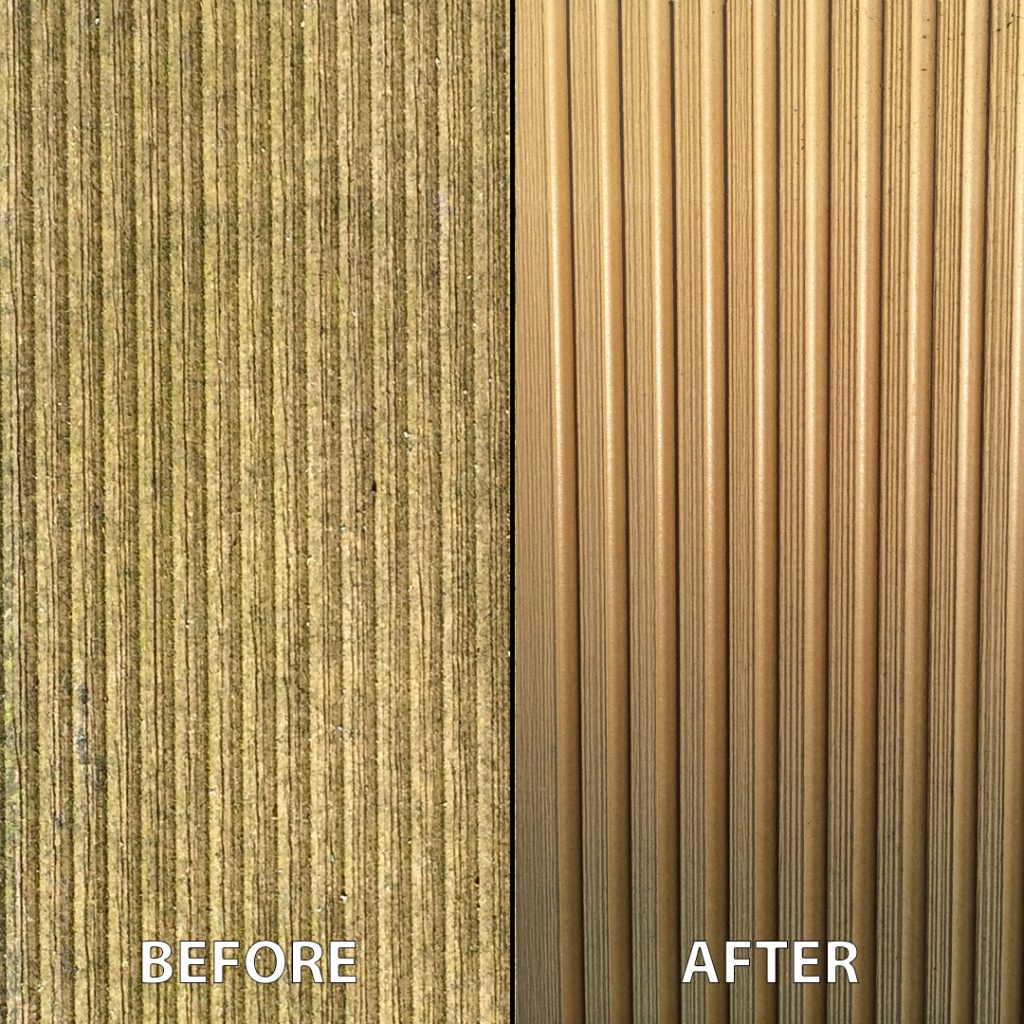 If your composite wood has mildew, grease, oil, moss etc. then you will require something a bit stronger. We recommend using something such as Owatrol Compo-Clean. Compo-Clean is our water-based composite wood cleaner and degreaser suitable for use on all types of exterior composite wood.
It is environmentally friendly and so safe to use in your garden. It won't attack plastic, stone, cement or other materials which may be near your composite wood. It's very easy to use as it works straight from the bottle, can be applied easily with a brush or roller and is very fast-acting (in as little as 5 minutes)! When you're finished you simply rinse it away with water and you're done.
Using a protective finish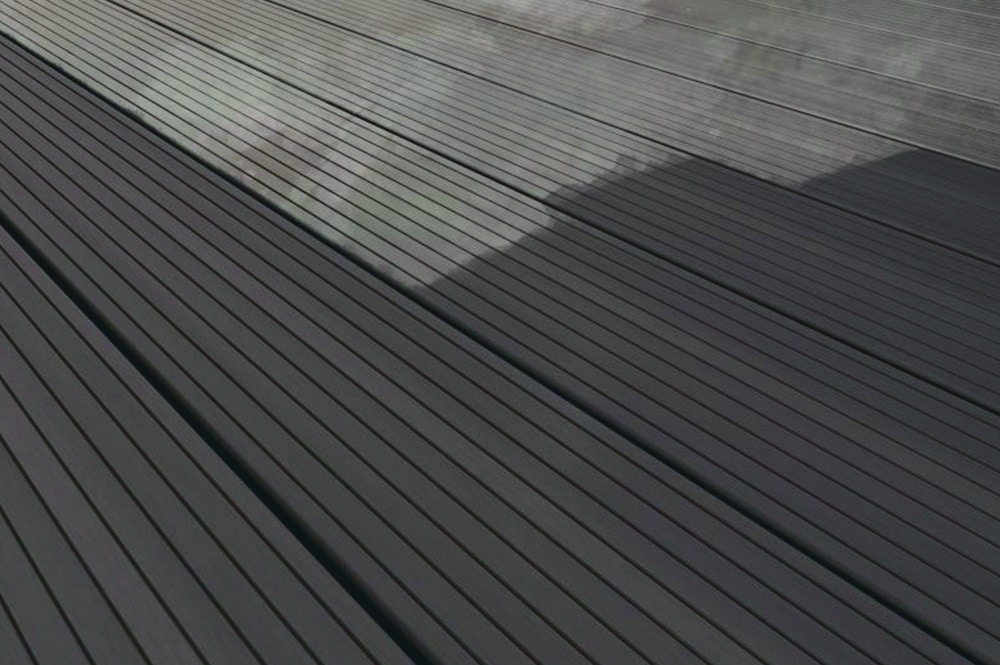 Over the years, you may find that your composite fencing is starting to fade and not look as good as they once did. If this happens to you, you could apply a protective finish such as Owatrol Compoxell.
Compoxell is a water-based finish for decorating and restoring composite wood. It is hardwearing, stain resistant and waterproofs the surface. Compoxell will protect all composite wood from UV damage and the effects of weather and pollution. It is a semi-transparent tinted coating that is currently available in two shades, brown and grey with a satin finish.
---
We hope you found this post on how to look after composite fences helpful! If you have any other advice or top tips, please feel free to leave them in the comments below. We love hearing from you!
You can also follow us on Facebook or Instagram at @OwatrolIreland or find us under the hashtag #OwatrolIreland