Is your garden deck looking a little on the dull side but you are not sure how to give it an update? Then this is the post for you! Take a look at the Owatrol top 10 ways to update your decking and give your garden a new lease of life!
The spring is the best time to get some of these updates completed – that way you can enjoy your garden to the fullest come the summer!
1. Install a pergola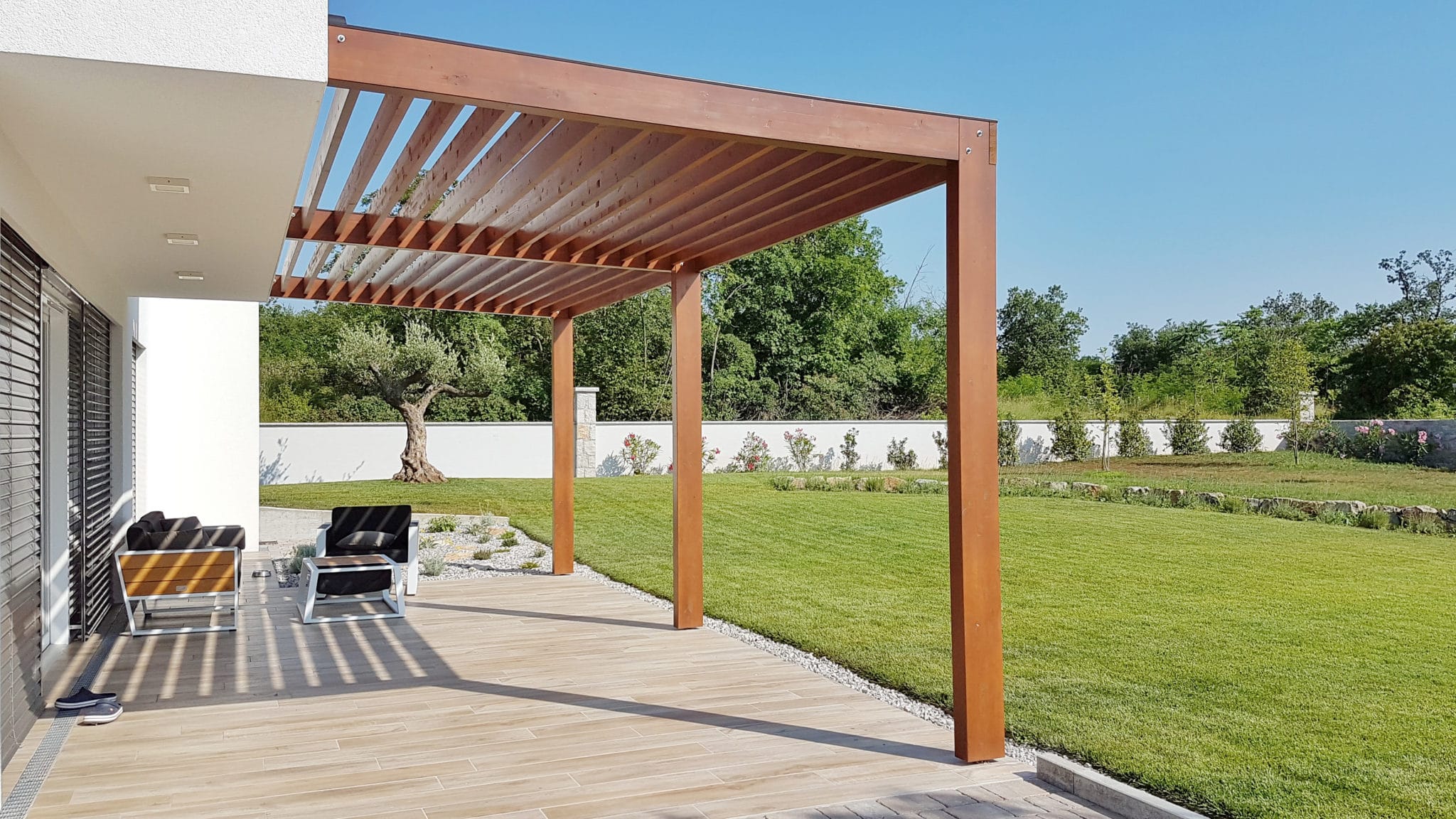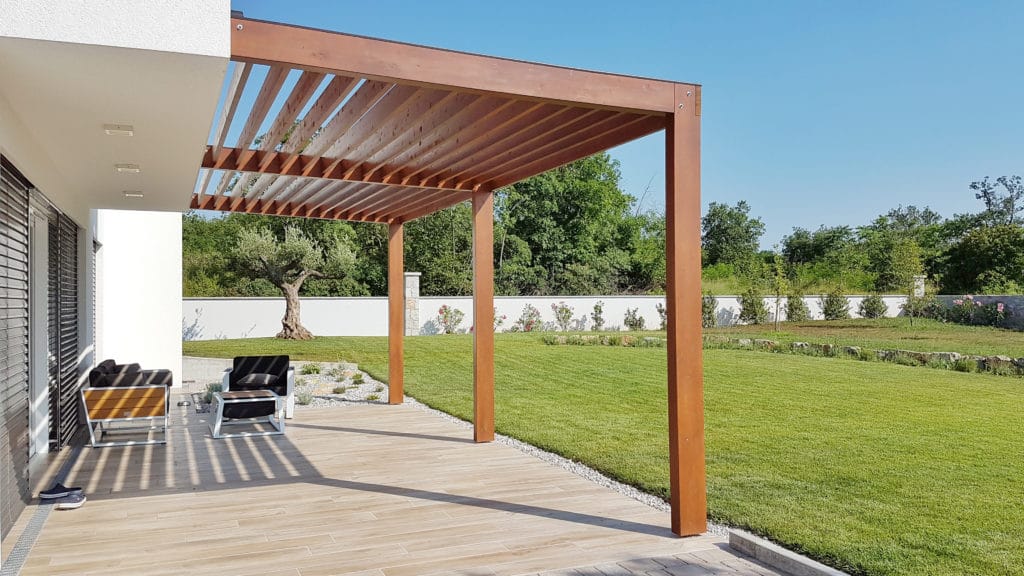 Over recent years, pergolas have become more and more popular and the trend doesn't seem to be slowing down any time soon. They offer a brilliant variety of options including shade, a partition, a place for vines to grow or just an interesting structural look.
A common way people use their pergolas is to install removable fabrics to easily create more or less shade as and when needed. This allows you to spend even more time outside in your garden without worrying about the midday sun beating down on you.
You could also incorporate a pergola by using it as a partition in your garden. This will assist with privacy and help to divide up larger gardens.
2. Use outdoor rugs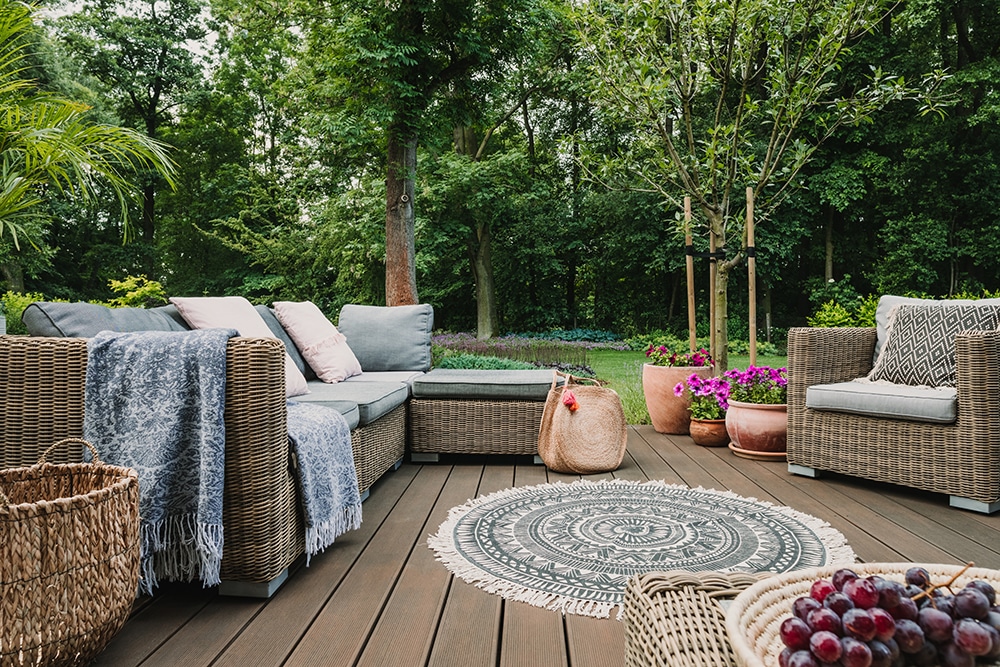 The next popular trend we have noticed in recent years is the use of outdoor rugs. It may seem a little odd at first, but the use of a rug can turn a simple deck into an outdoor room! Here are a few of our reasons you may choose to use an outdoor rug:
To help divide up areas of a big garden deck – such as creating a dining area and a lounge area
Stop dirt and debris from being brought inside the house
To help tie in colour or themes
Stop bare feet from getting burnt on composite wood
Create a cosy feeling in the summer evenings once the warm temperature has dropped off
3. Use glass panels for balustrades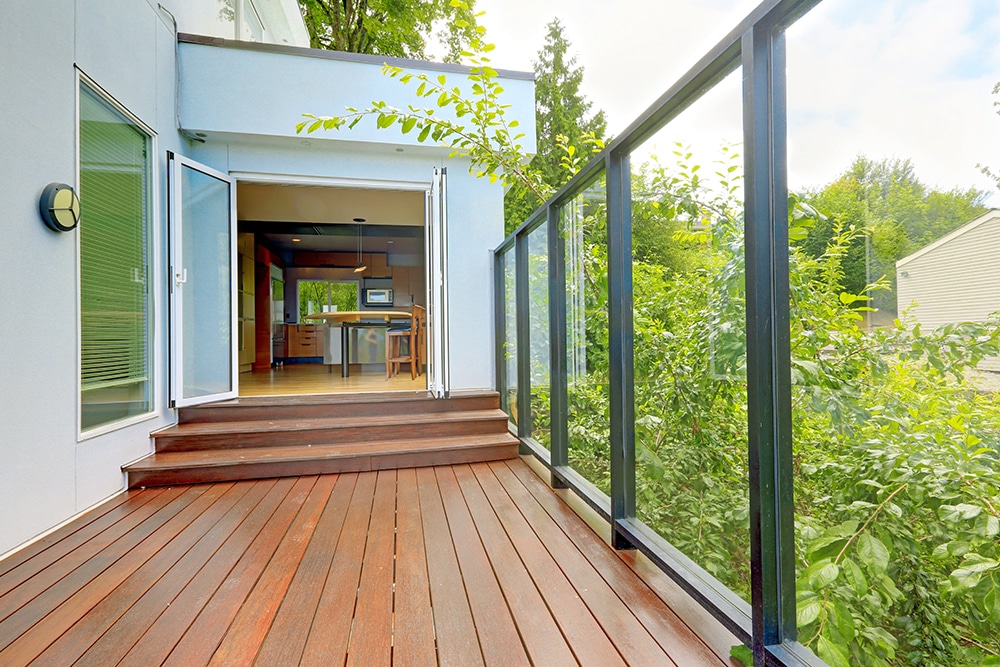 Wooden or metal balustrades can create a very enclosed environment depending on their position and height and can actually block out quite a lot of sunlight. We have noticed more and more people are now removing their balustrades and spindles and replacing them with glass panels.
Using glass instantly creates a much more modern and contemporary look to any garden and will really help open up the space you have. This is especially helpful if you have a garden that is on the smaller side.
It should be noted that the use of glass panels isn't exactly the most affordable way to update your decking but it is most certainly a very good option if you have the budget for it.
4. Stain or paint your deck
Probably one of the best ways to update your deck is to give it a little TLC. Having a faded colour, or worse a peeling and flaking finish, will instantly make your deck look old and tired.
If you prefer the look of natural wood, we would recommend using a product such as Textrol, our saturating wood oil. Or, alternatively, another popular product is our water-based wood finish Aquadecks.
They are both incredibly easy to apply and as they are saturating products, there is no film left on the surface of the wood. This means that the wood is protected from within and that there is nothing on the surface of the wood so cannot peel or flake.
If a painted colour finish is more your style, then we recommend using a product that bonds to the fibres of the wood. This will allow for a high seal and help to prevent peeling and flaking from moisture. You could also add some Owatrol Emulsa Bond to help assist this.
5. Outdoor lighting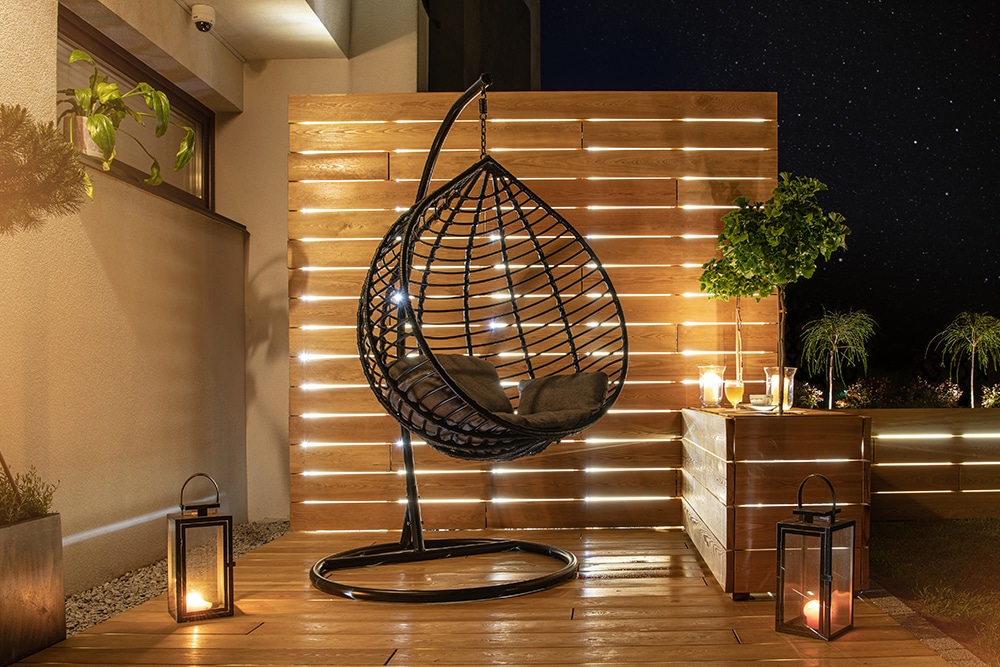 Using exterior lighting on or around your deck is a cost effective way to create a little ambience come those summer evenings.
There are a huge variety of options available at all price points. You could opt to have sunken lights installed directly into your deck, some solar powered lights on stakes you could pop in the surrounding ground, some up/down lights installed on the walls of the house or even just some string lights hung around the place.
6. Install a garden bar
Although we are not known for having the best weather, another common sight in gardens in the past few years has been an installation of a garden bar. Given what has been happening over the past few years having a garden bar is an effective way to be able to socialise and make the most of the small amount of good weather we do get!
What's best is that they can be as big or as small as you like and can be made from a wide variety of materials which can make it a very cost effective solution. Especially so if you were to build the bar yourself.
7. Add a pop of colour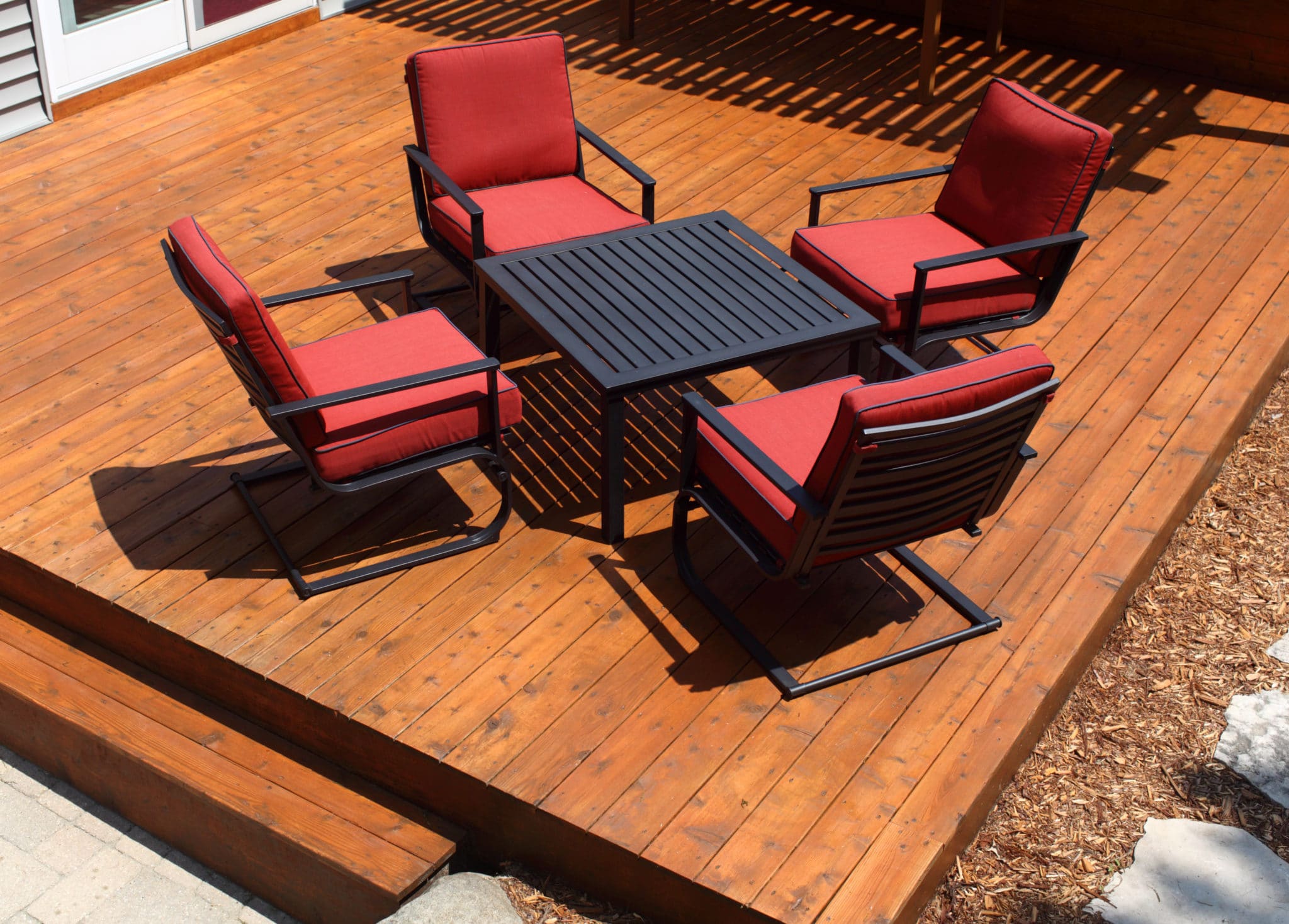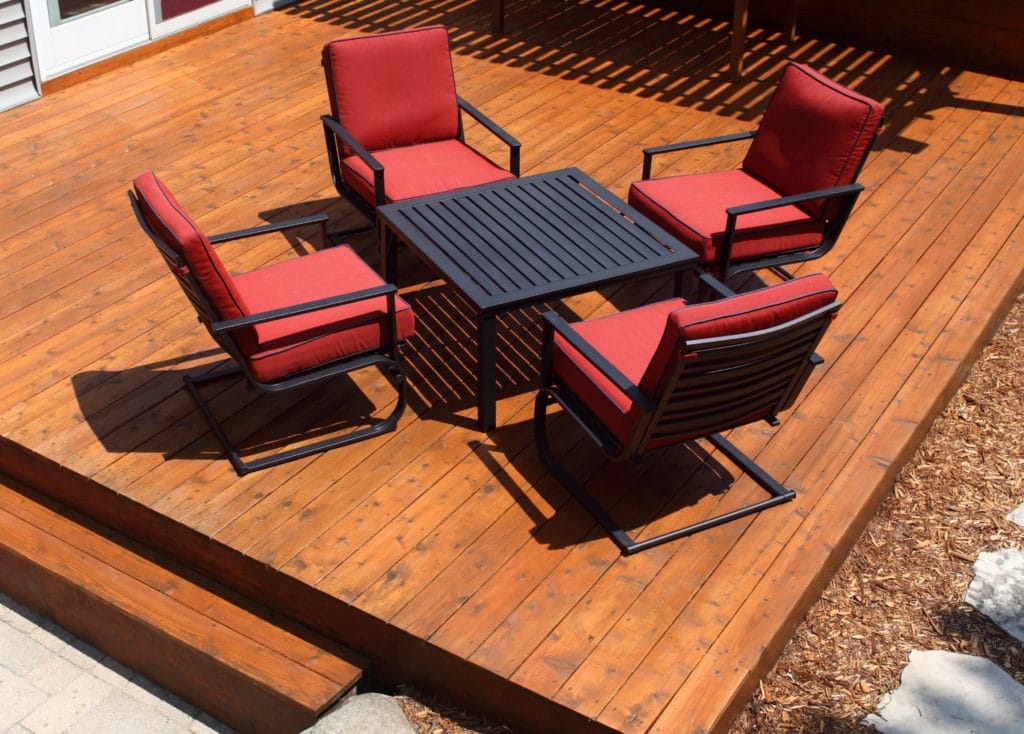 It is becoming more and more popular to have very contemporary and neutral tones on garden decks, but why not instead add a little colour? This could be something small and seasonal such as potted flowers or something more permanent such as garden rugs, pillows or just some brightly coloured furniture.
This is a great option as the possibilities are endless, it can be very cost effective and you can go as big or as small with it as you like.
8. Offer shade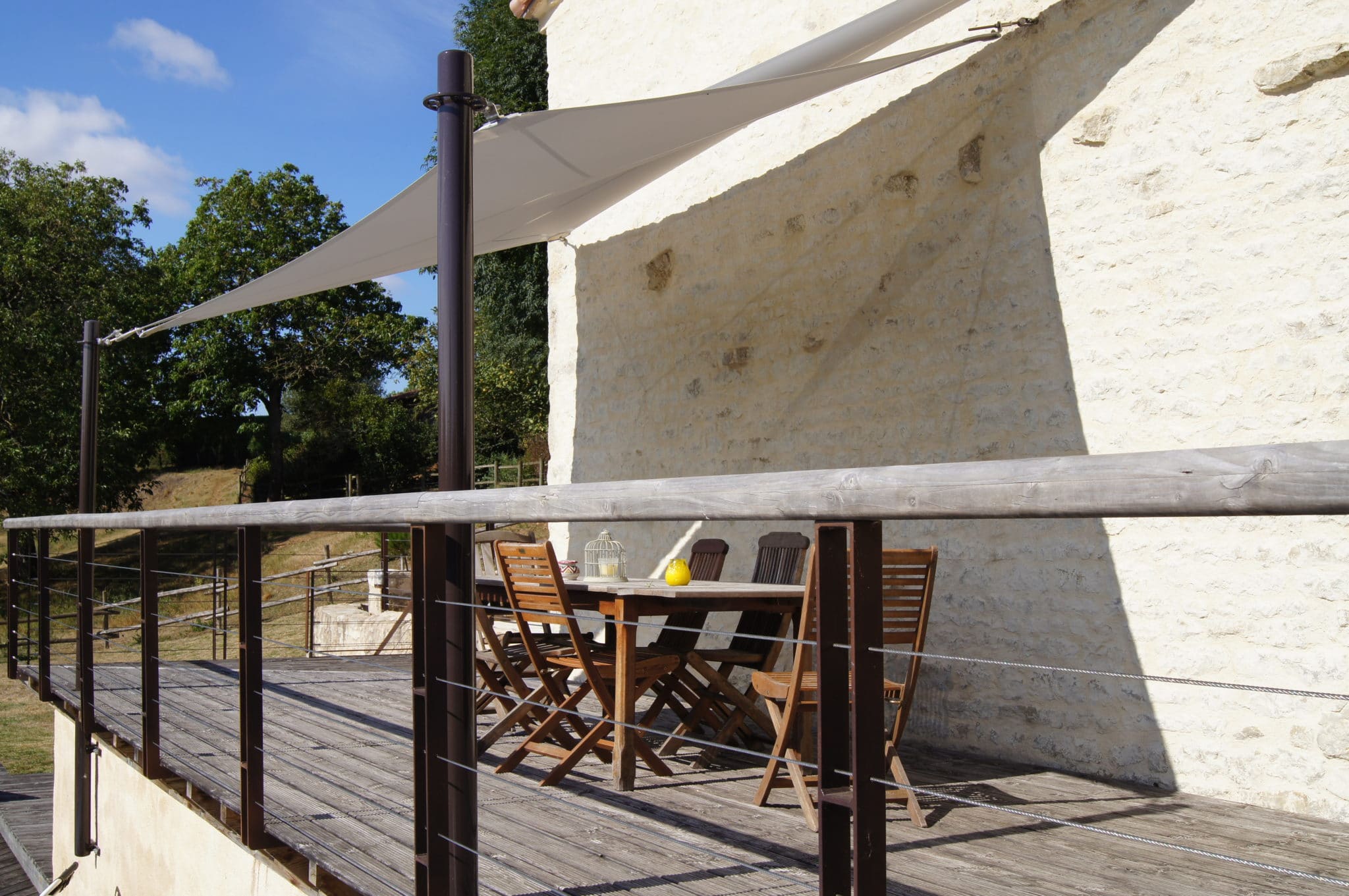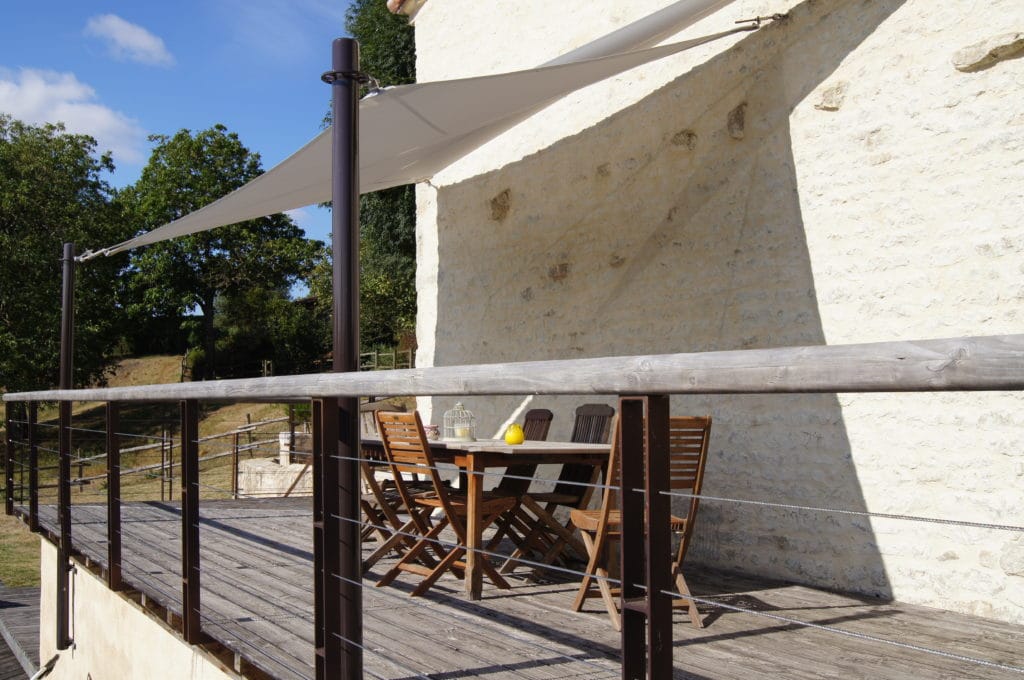 Whilst admittedly we don't get very many hot days here in Ireland, having somewhere to get out of the midday sun when we do have a hot day is always handy. You could use a parasol or awning but you could instead opt to use something else.
If you already have a pergola installed, you could attach retractable fabric on top. Or if you are looking for a more cost effective way to do the same thing, you could just drape some fabric over the top and secure it into position.
If you prefer a minimalistic look you could also use a sunshade sail.
9. Add plants on or around the decking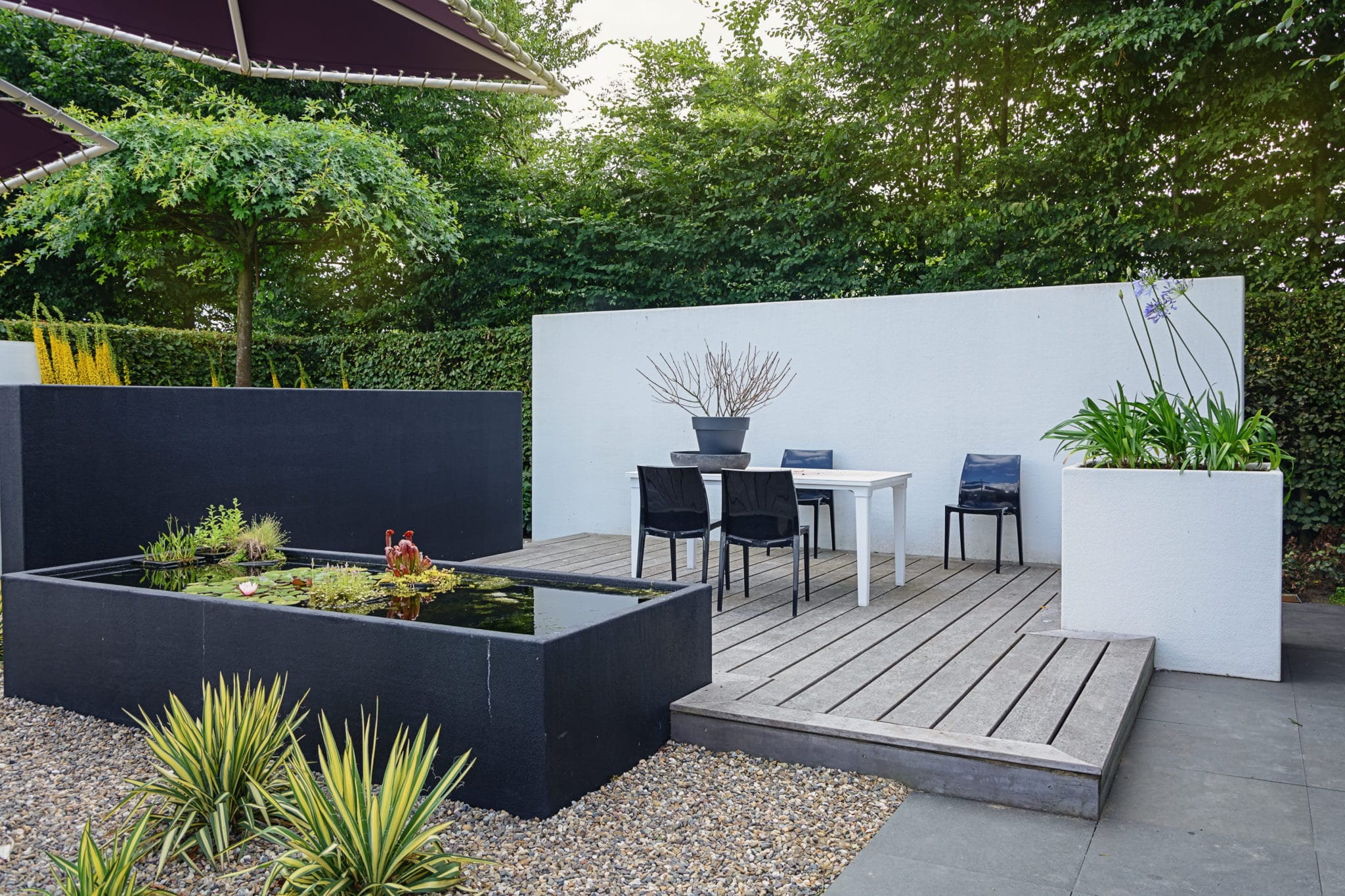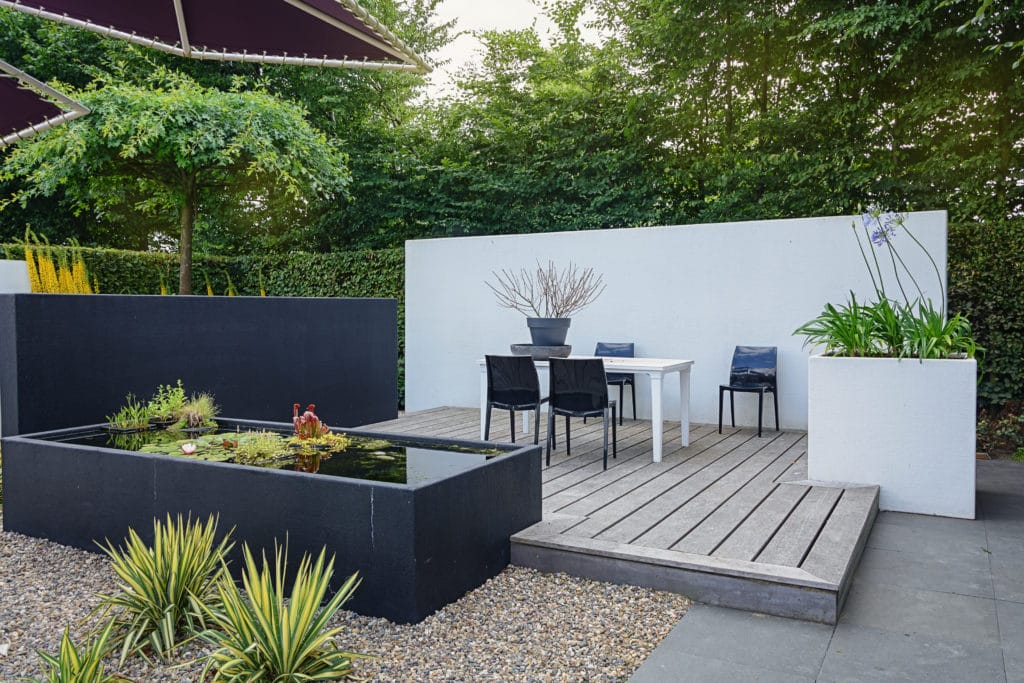 Regardless of the size or shape of your deck, including plants on or around the area will help to tie it all into your garden.
There are a wide variety of ways they can be incorporated, from hanging baskets, to plant pots on the deck, and raised beds surrounding the deck – the possibilities are endless!
Doing this will help incorporate your decking area into more of an 'outdoor room' rather than just a space that is outside.
10. Screening for privacy or design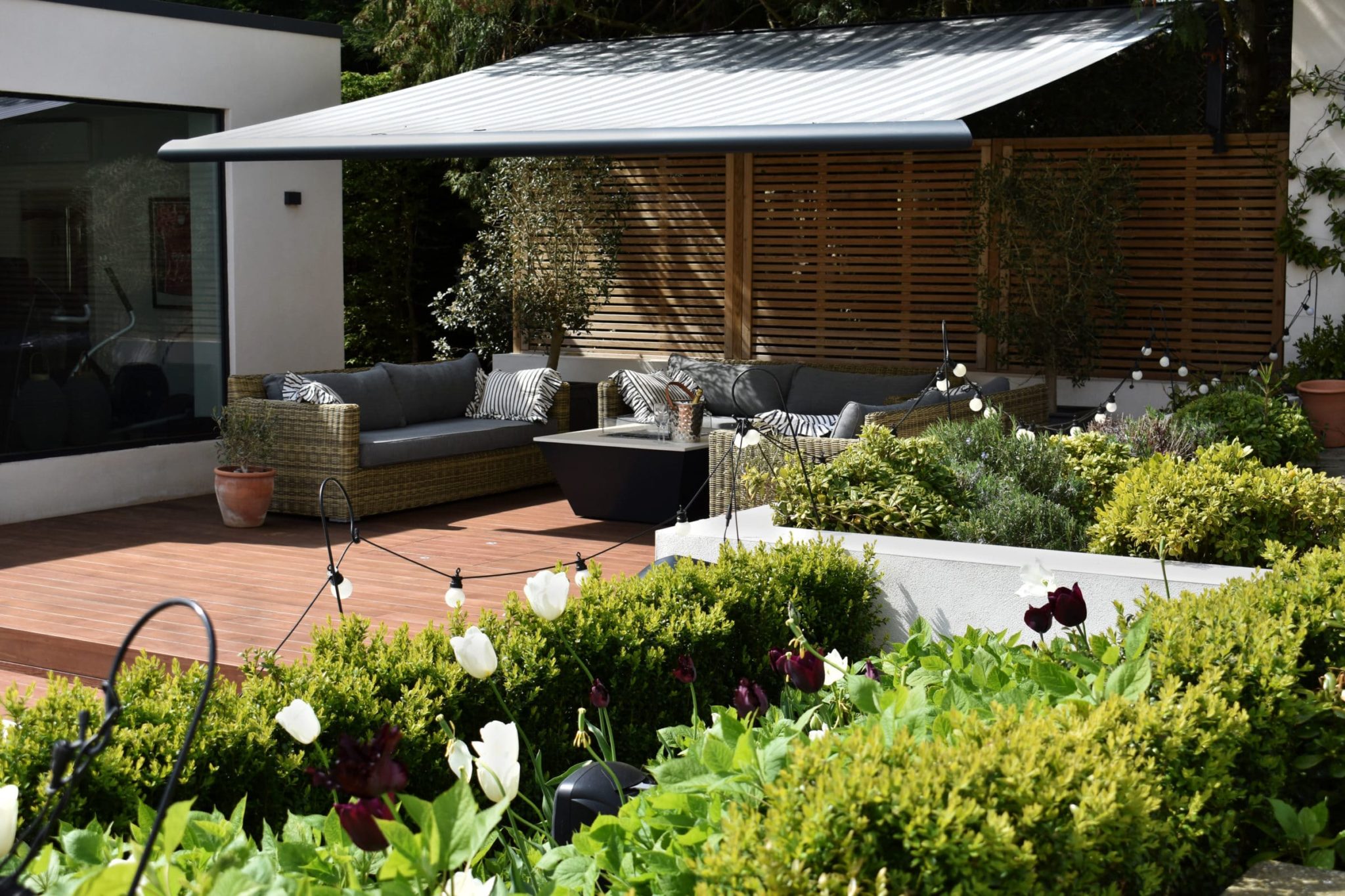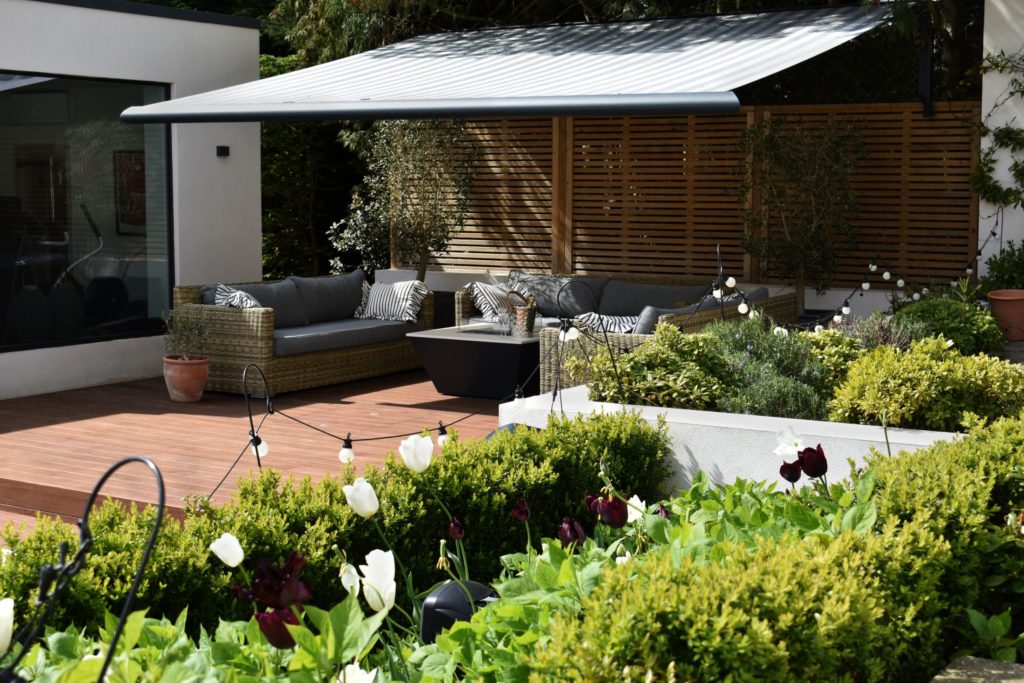 Adding screening to your garden space can not only be a way to add a dash of aesthetic design but can also offer privacy. Screens are available in a wide variety of colours, sizes and materials at various price points. You could use a permanent structure or opt for removable ones that you can use as and when you would like.
You could also use plants such as clematis or wisteria to grow on these structures to help tie it into the garden a little more and even add a pop of colour.
---
So there you have it, our top 10 ways to update your decking!
If you have any other advice or top tips, please feel free to leave them in the comments below. We love hearing from you!
You can also follow us on Facebook or Instagram at @OwatrolIreland or find us under the hashtag #OwatrolIreland