Composite decking is an alternative to hardwood timber decking that is not only attractive but also practical and due to its manufacturing process, is long-lasting.
Keeping your composite deck looking its best requires a small amount of maintenance every so often, but fear not, it is easier than you might think.
Cleaning
One of the easiest ways to keep your deck looking spic and span is by simply giving it a regular clean. This doesn't need to be a long or difficult task.
A simple brush over with a stiff broom once a week and perhaps a wash with a little soap and water for any dirt or stain removal will help keep your deck looking better for longer.
Composite Wood Deck Cleaning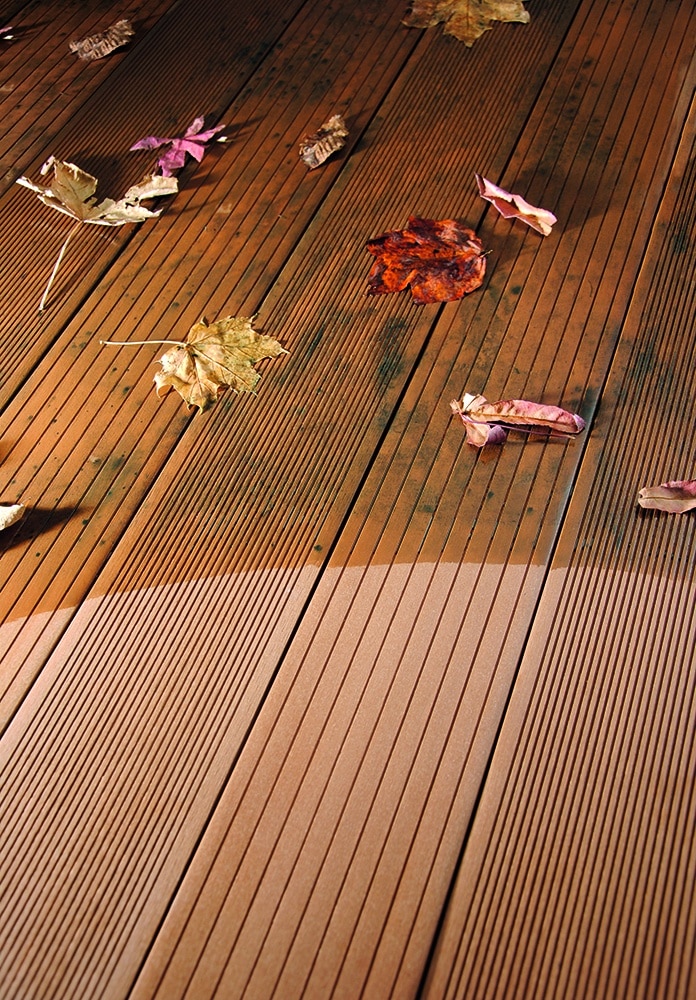 Just like real timber, composite wood can also fade and slightly discolour over time due to weathering, UV rays and fluctuation in temperatures.
Left unattended you will find that dirt will become trapped in the wood grain and will not be able to be removed without specialist treatment. If this happens, you will need to use a cleaner specifically designed for this reason.
We recommend using a product such as Compo-Clean. It is able to penetrate into the wood, offering a deep and premium clean.
It is a water-based gel formula perfect for use in the garden as it is safe to use around plants and shrubs and will not drip.
Caring For And Preserving Your Deck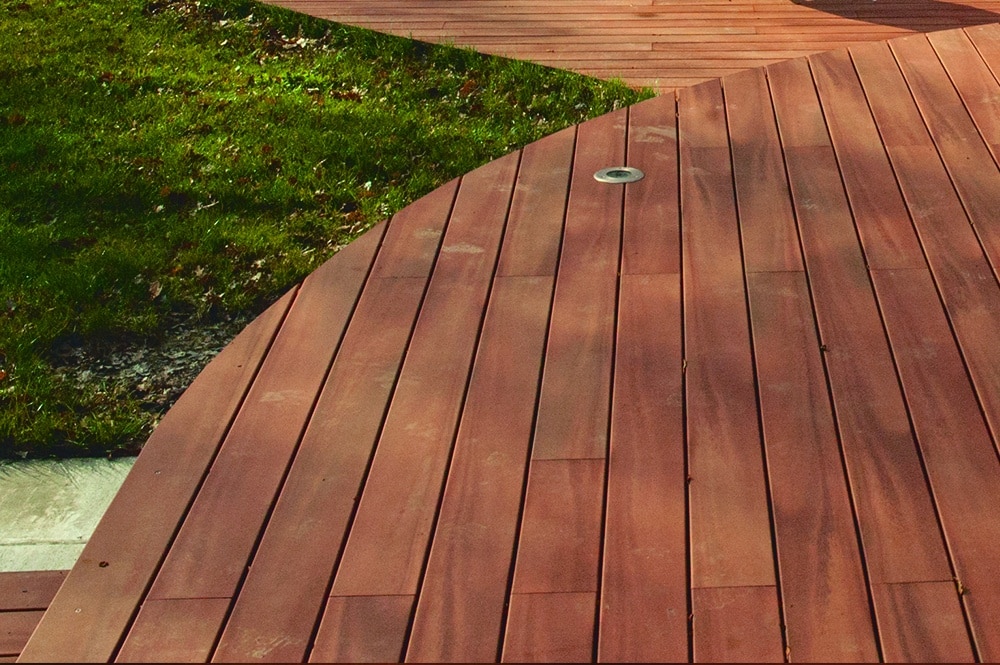 You may find that even after having the best cleaning products applied, your deck just doesn't look as good as it once did. Unfortunately, this can happen if areas have been left unattended from the damaging effects of the weather, or if it is in a heavy traffic area.
It is also possible for overexposure of weathering and temperate fluctuations to cause the wood so become weak and split or crack – something you will really want to avoid!
Composite Wood Deck Stain
One of the best ways to restore your wood's appearance, or to prevent problems from happening in the first place, is to use a specific composite decking care product.
Using a specific composite wood product will mean it will be sufficiently sealed and protected from weathering whilst also enhancing or reviving the colour of the wood.
One such product is Compoxell – our water-based composite wood coating that provides a stain-repellent finish with weatherproofing all in just 1 coating. It is available in 2 colours; grey and brown.
Both Compo-Clean and Compoxell are water-based and as such are safe for the environment.
---
We hope you found this post helpful. If you have any other tips, tricks or advice, please feel free to leave them in the comments section below.
To keep up to date with all things Owatrol, why not follow us on our social media pages? You can find us on Facebook and Instagram @owatrolireland or at the hashtag #owatrolireland