Many people question, "Can a garden office be used all year round?" Well, the short answer is yes!
However, the longer answer is more like, "yes you can, provided you have made it safe and comfortable to use no matter the weather." We will be covering the following to help you make sure you do everything right for your garden office:
How to keep your garden office cool in the summer
How to keep your garden office warm in the winter
Understanding U-Values
Overview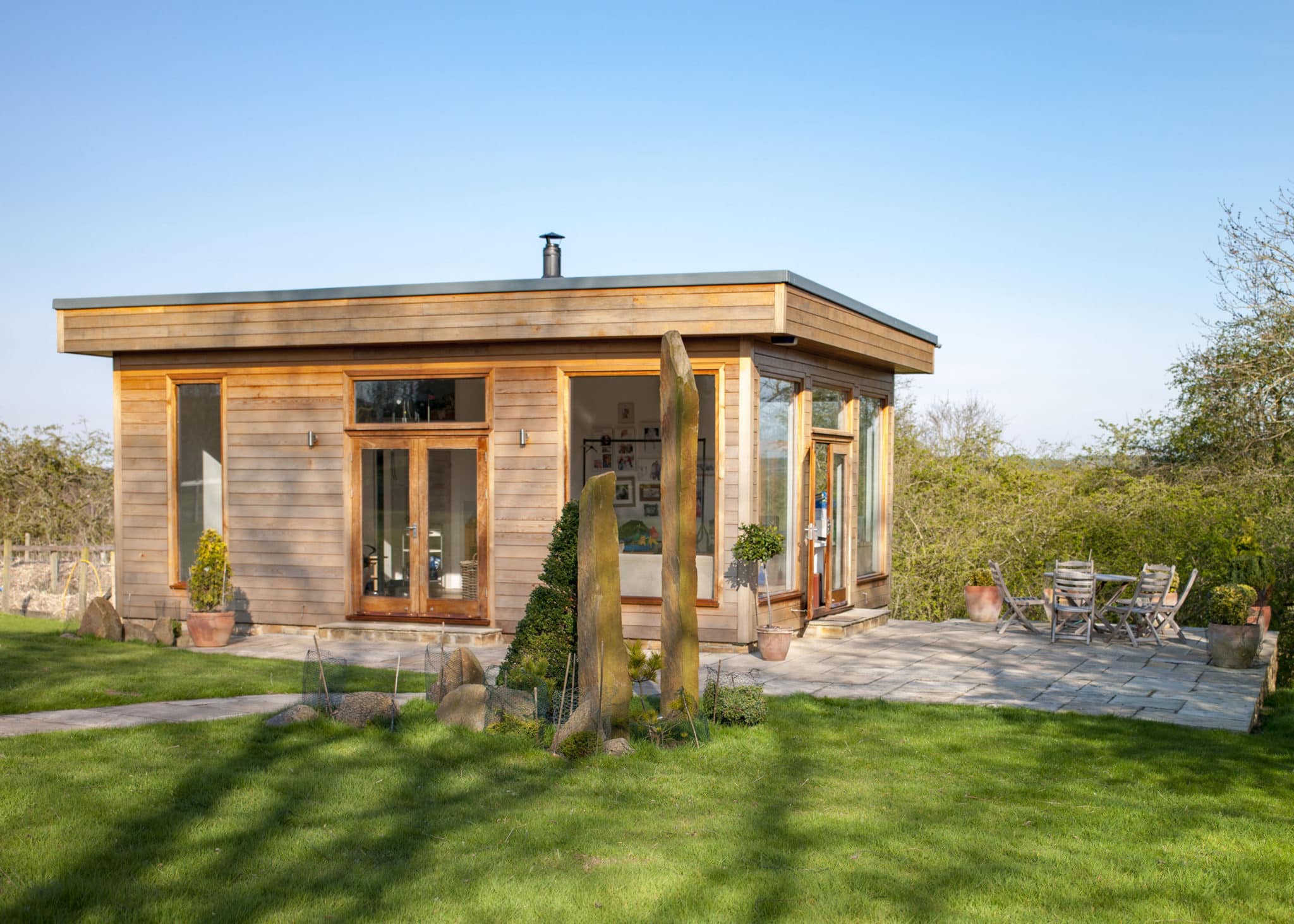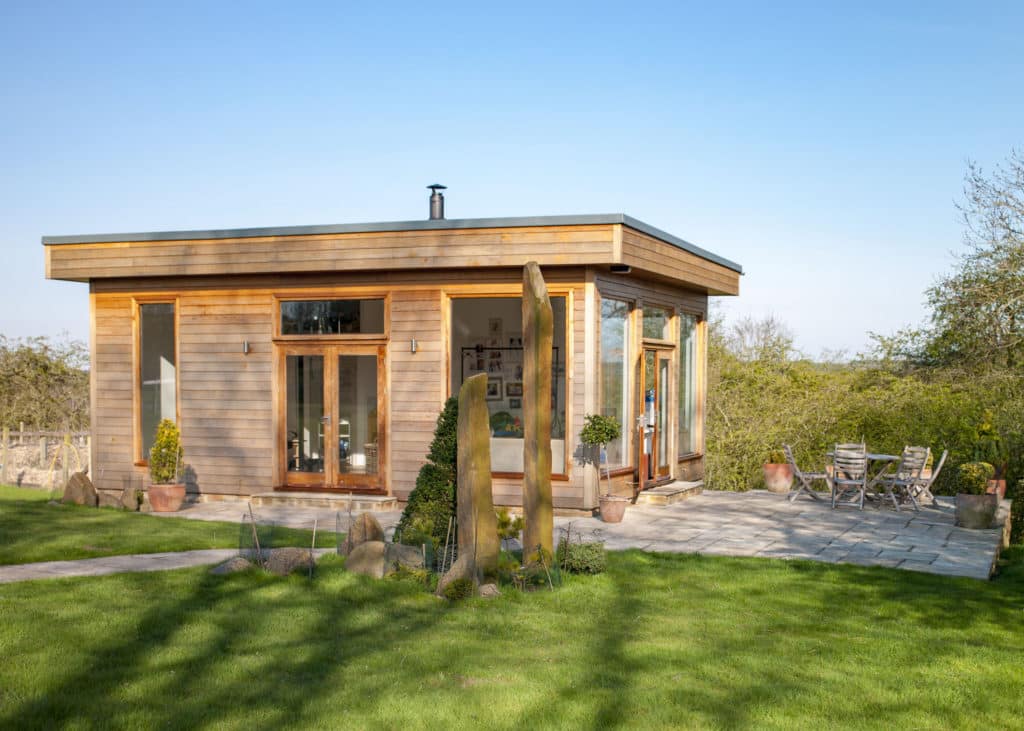 When it comes to using a garden office year round, there are a few things you need to consider. One of the most important things (if not the most important thing) is by making sure you install proper insulation.
A well insulated garden office will not only keep it warm in the winter, but also keep it cool in the summer. Not only that, but it will also reduce noise and help give necessary soundproofing.
How to keep your garden office cool in the summer
Although we are not generally blessed with long hot summers, it can be very difficult (not to mention uncomfortable) to work from a roasting hot office. Most of the following tips may seem obvious, but perhaps there are a few you hadn't thought of to help keep your office cool in the summer:
Use a fan or portable AC unit
Open all door/s and window/s
Install a heat reflective blind
Reduce appliance use where possible – e.g if you have multiple monitors or a TV, perhaps try turning these off on those extra hot days to reduce heat emission.
Using one or two of these options will usually be sufficient for those really hot days.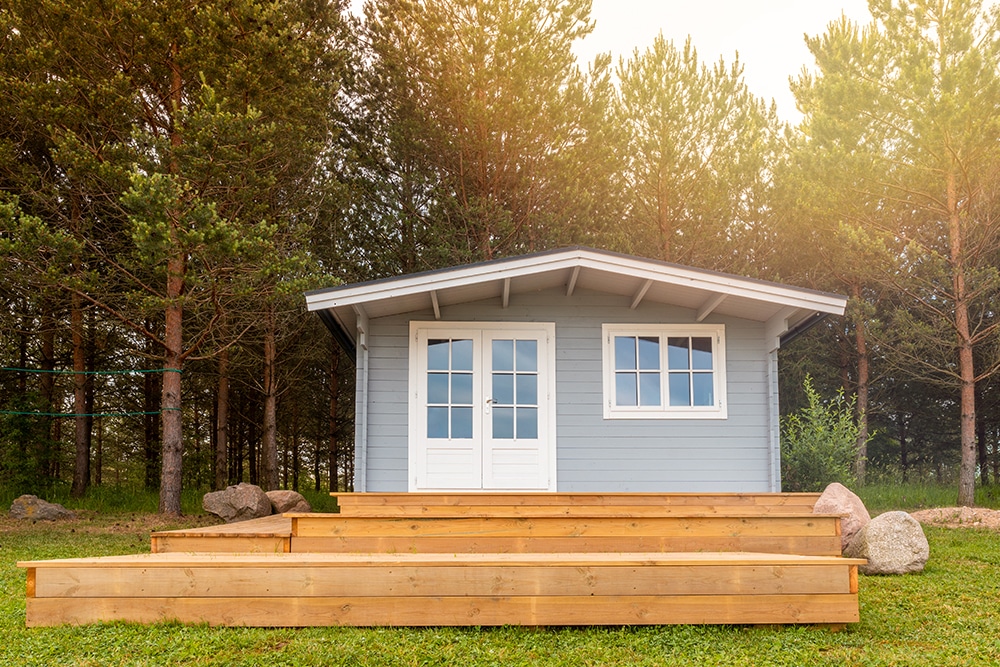 How to keep your garden office warm in the winter
If your garden office is well insulated, you're half way there to keeping yourself warm. The below list shows the pro's and con's on the three most common ways in which to add a heat supply:
Electric convection heater
Pros: Gets hot fast. Can be fairly inexpensive to purchase. Can have a small footprint. Some come with a timer feature.
Cons: Needs to be clear of obstruction and so must have space around it. Can cause the air to be quite dry. Some can be noisy. Can be expensive to run.
An oil filled radiator
Pros: Can be energy efficient and cheap to run. Will continue to heat the room after being turned off. Great option for large spaces. Uses less energy than an electric heater.
Cons: Can take a while to heat up (up to 15 mins). Fairly large foot print (at least when compared to an electric heater). Heavy and difficult to move around.
Underfloor heating
Pros: Energy efficient. Zero foot print so full flexibility as to its location. Zero maintenance. Safest and arguably most comfortable option.
Cons: Can be expensive to install retroactively. Ideally needs to be fitted during construction.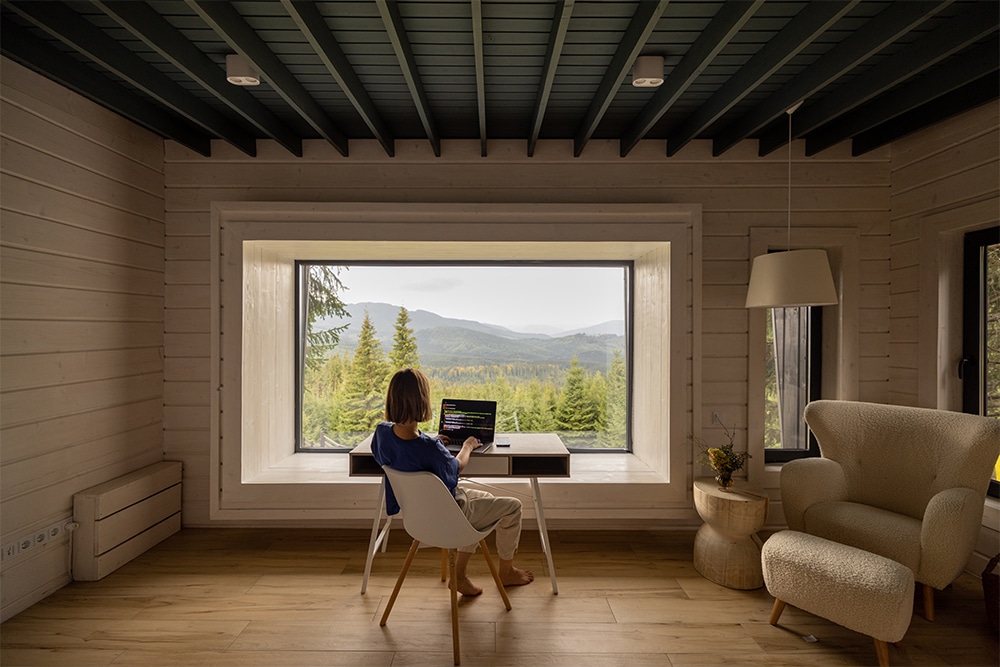 Understanding U-Values
The next part of this post gets a little tricker, but it is a handy thing to know once you get to grips with it.
A U-value is a term used in construction that measures the insulation qualities that makes up a building. The more effective a material is at preventing heat loss between the inside and outside of a building, the lower the U-value. In other words, a low U-Value means less energy is required to maintain a comfortable condition inside of the building.
Building regulations have lowered the U-Vale requirements for buildings in recent years. This is to help highlight sustainability, especially during a time where energy prices continue to rise.
This has, in turn, caused suppliers to have to meet new demands for better quality insulation materials to be made available.
How to measure a U-value
A U-value is measured in watts per square metre, per kelvin (W/(m²K)).
For example, a double glazed window has a a U-value of 2.8. This means that every degree difference in temperature between the inside and the outside of the window, 2.8 watts will be transmitted every square metre.
You will find that most off-the-shelf garden offices will display their U-value, usually on the specification sheet but sometimes on the box. Each element of a garden office have their own U-Value consisting of the:
Walls
Floor
Ceiling/Roof
Windows/Doors
To get the overall U-Value for each element, you need to remember to combine all the layers of that specific area to get your total for that element. That means you need to calculate the U-Values of each of the materials that make up the entire floor, for example, the foundation base layer, the insulation, the underlay, the flooring etc.
This will then make comparing to other buildings such as a shed or log cabin easy as they are usually made entirely out of wood. Although wood has fairly decent thermal qualities over other types of materials, it is always inferior if you compare it to a garden office that has multiple layers of insulation, air pockets or cavities, as well as the timber that holds it altogether.
To summarise
In summary, if a garden office is built correctly and with longevity in mind, it can most definitely be used all year round. To get the very best results, we highly recommend that you do not compromise on materials – especially if this is a space you will be working from everyday for many years.
We also recommend you take the time to ensure that each component of the garden office meets your local council's requirement.
---
We hope this post answered the question about using a garden office all year round. If you have any other advice or top tips, please feel free to leave them in the comments below. We love hearing from you!
You can also follow us on Facebook or Instagram at @OwatrolIreland or find us under the hashtag #OwatrolIreland