Nothing makes us more excited than to hear about a customer's experience with one of our products.
Polytrol colour restorer is one of our top selling products and with images like the one's you will see in this post, it's easy to see why!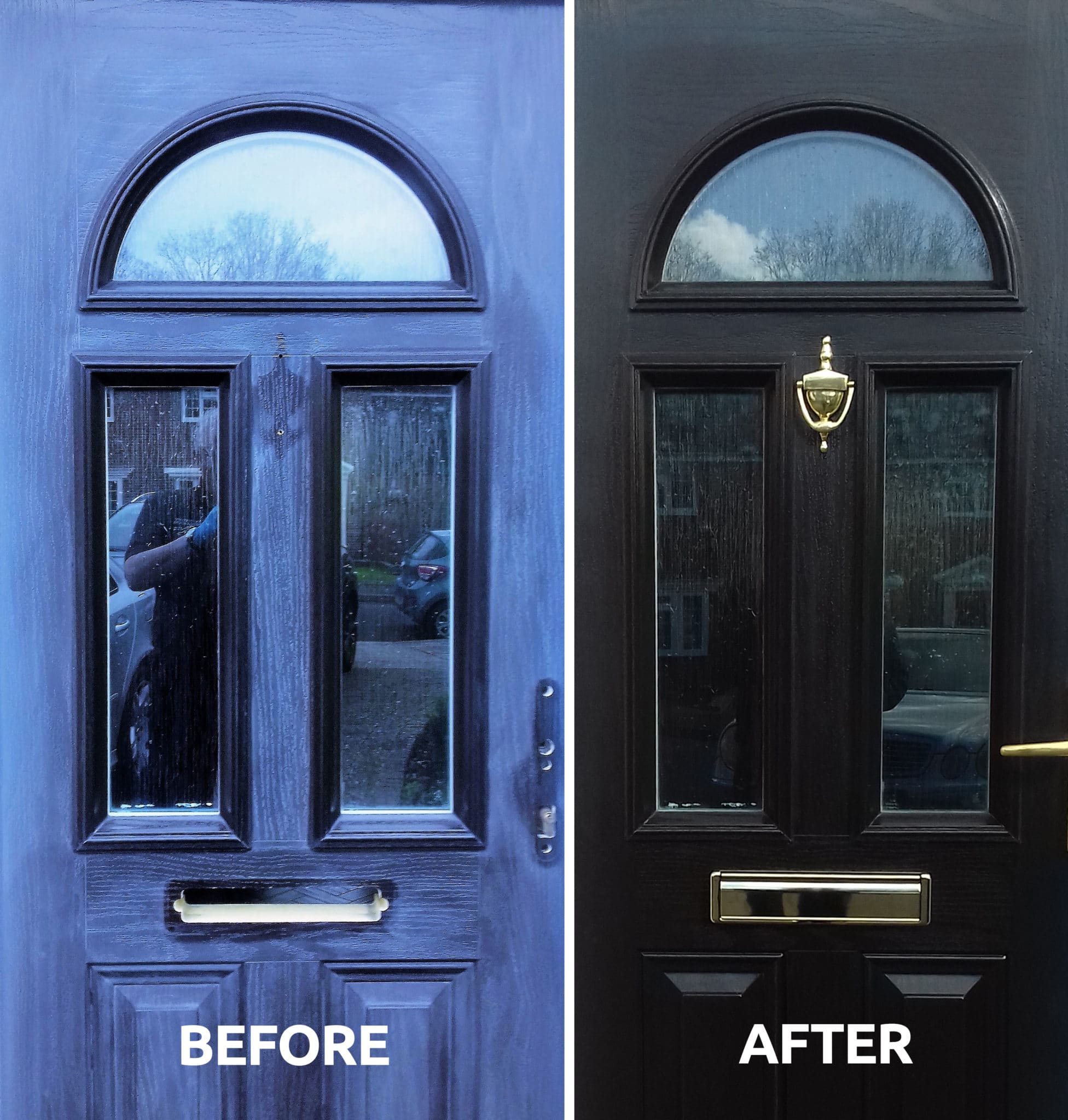 What is Polytrol?
Owatrol Polytrol is a colour restorer for surfaces that have become dull or faded due to exposure to sunlight, rain and pollution. It can also be used on tarnished metals to help bring back the shine whilst also offering long-term protection from corrosion.
Dunne & Sorted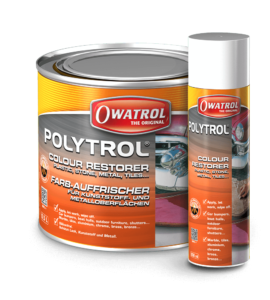 Paul from Dunne & Sorted recently got in touch with us enquiring about a product he could use to restore the colour to a customer's faded composite door.
We, of course, recommended that he use Polytrol.
After he had completed the project, he sent us over some before and after pictures along with some instructions on what he did to create the finished look.
We are sure you will agree that transformation is like night and day! The door looks as good as new!
Preparation
Firstly, we had to prepare the door.
We did this by removing any dirt, grease, grime or mildew from it using warm soapy water. We then rinsed it thoroughly and left it to dry for 24 hours."
If you have a lot of mildew, simply treat with 50:50 bleach and water solution. Simply scrub the solution on, leave for 10-15 minutes, then rinse it off.
Also, you have any wax or polishes on your door, this will need to be removed before application of Polytrol.
Application
Next, we liberally applied the Polytrol with a brush and left it to work for around 10-20 mins. After the time was up, we wiped off any excess with a clean, lint-free cloth and left it to dry. We then buffed the surface with a lint-free polishing cloth to achieve a shiny finish."
If you are going to be using Polytrol on a large area, we recommend working in smaller sections that can be completed in 20 mins.
Clean up
After we had applied the Polytrol and we were finished, we then cleaned the brush with white spirit. The customer was very happy and we will definitely be using Polytrol again in the future."
We are happy to hear that you and the customer had such a great experience using Polytrol.
What else can I use Polytrol on?
Polytrol can also be used on car bumpers, garden furniture, metal, tiles, brickwork and even the gelcoat on your boat!
It is also available in a very handy 250ml spray can which is excellent for getting into any small or difficult to reach areas.
---
We hope you found this post helpful. If you have any other tips, tricks or advice, please feel free to leave them in the comments section below.
To keep up to date with all things Owatrol, why not follow us on our social media pages? You can find us on Facebook and Instagram @owatrolireland or at the hashtag #owatrolireland