We have received some fantastic before and after shots by a customer that used Polytrol on their 15-year-old Land Rover. They wanted to bring back the shine on their car's paintwork and restore it to its former glory.
Waxes and polishes simply sit on the surface and will eventually dry out and end up peeling and/or flaking off. This can be a time-consuming task, especially when it comes to the removal of the wax/polish and it can also be quite costly. Using Owatrol Polytrol is quick, easy, and affordable.
What is Polytrol?
Polytrol is a highly saturating restorative oil that brings back the original colour and lustre to a wide variety of dull and tarnished surfaces such as plastic, metal, gelcoats and more. It works by penetrating deep into the treated surface to re-wet the pigments that have dried out due to exposure to sunlight, rain and pollution.
When used on metal surfaces, it also offers long-term protection against corrosion.
If you would like to know more about Polytrol and its many uses, head on over to the Polytrol product page.
Restoring the shine to paintwork with Polytrol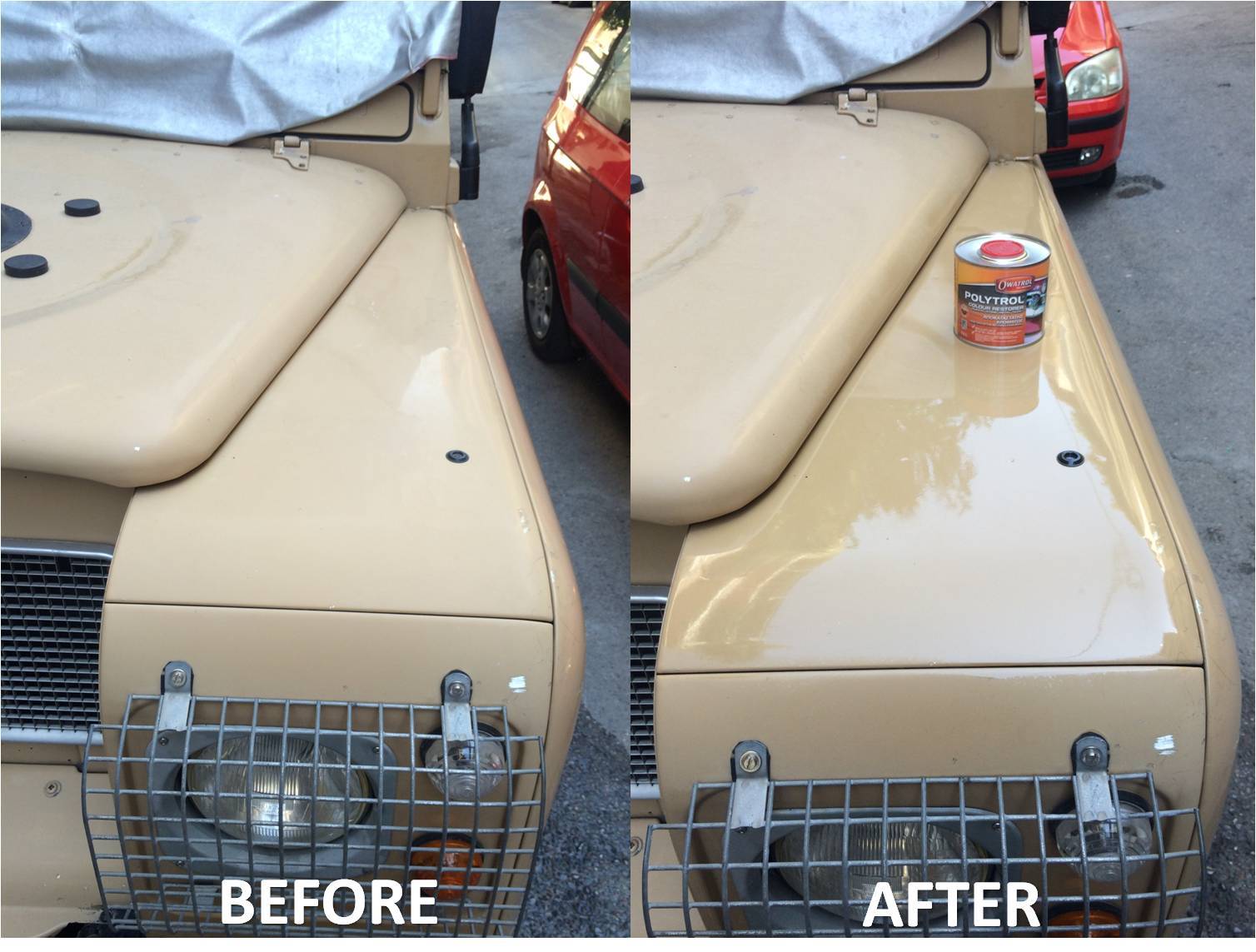 Polytrol is such a simple product to use. Simply follow these three steps to get the best result possible:
Step 1. Thoroughly clean the surface in which you wish to treat with warm soapy water and allow it to completely dry.
Step 2. Apply a generous amount of Polytrol to the clean and dry surface with a brush or lint-free cloth.
Step 3. Leave the Polytrol to work for 10 – 20 mins and then wipe off the excess to reveal the revived surface.
And that's it! We do recommend that you work in areas that can easily be completed in 10-20 mins to ensure you have coverage.
---
We hope you found this post helpful. If you have any other tips, tricks or advice, please feel free to leave them in the comments section below.
To keep up to date with all things Owatrol, why not follow us on our social media pages? You can find us on Facebook and Instagram @owatrolireland or at the hashtag #owatrolireland