Have you been thinking of restoring a classic car? Before you take the plunge there are a few things you should consider.
Whilst restoring a car is a fun and exciting concept, there are many ways in which the project can go sideways – fast! So, to help you make sure you don't make any of those mistakes, we are going to share our top tips on classic car restoration for beginners.
Choosing the car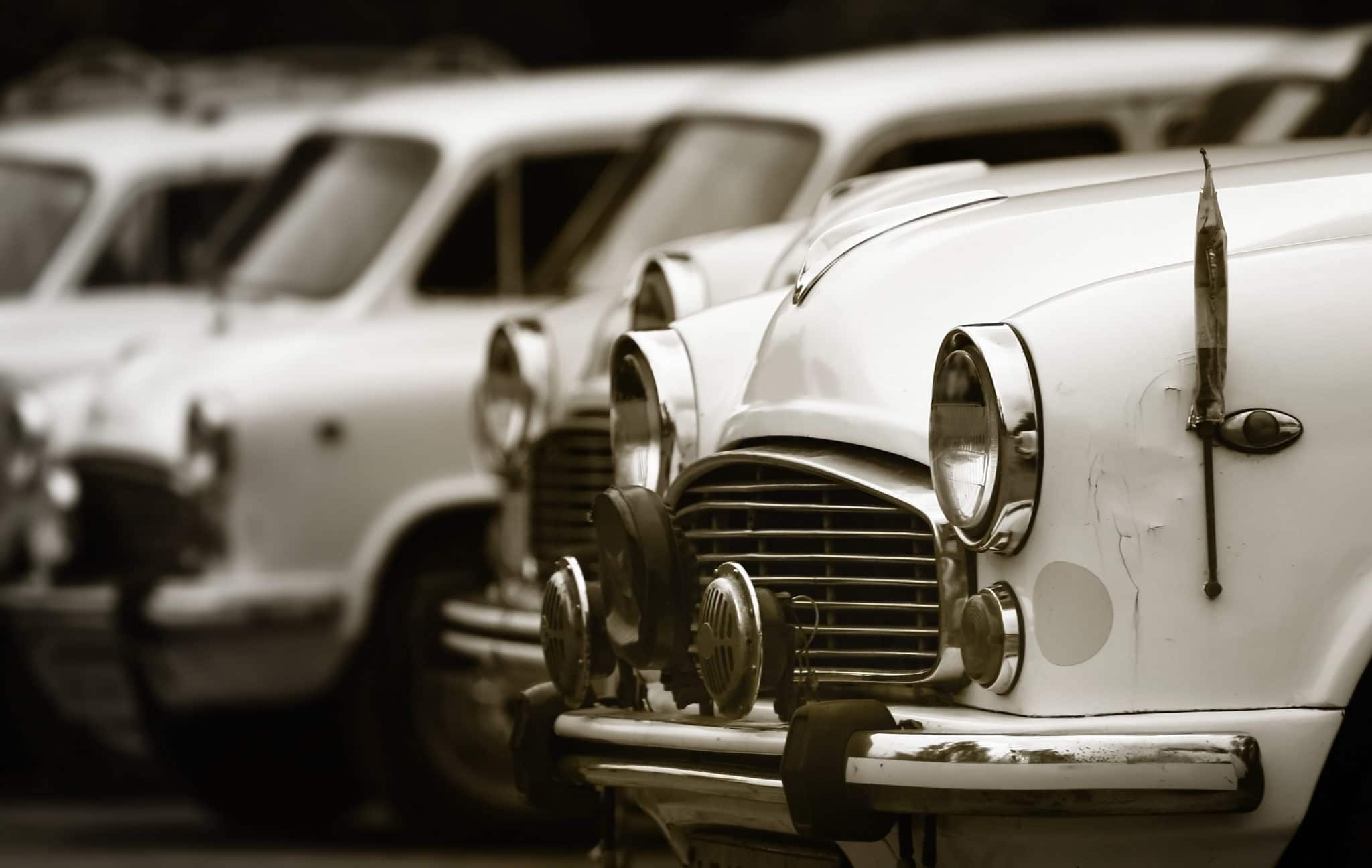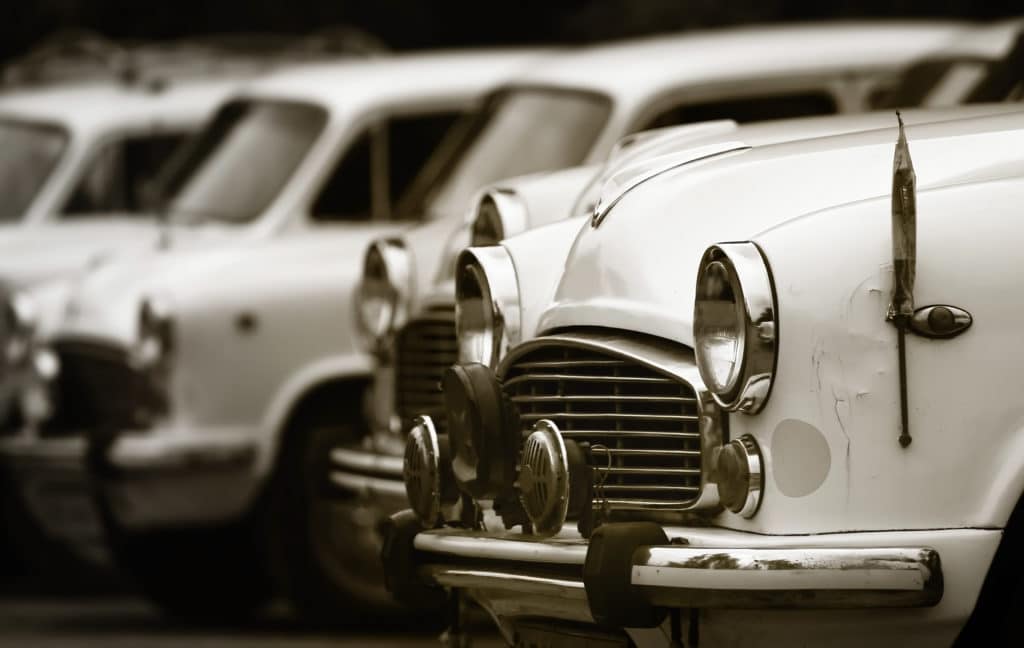 Be sure you choose the right car for the right reasons. By this we mean make sure you choose a car that has a level of restoration suitable for a beginner. Are you wanting to take your car to shows or it is just for you to enjoy? If you would like to show your car, there are levels of criteria that must be met to allow your car to be shown in different categories. There are four categories which are;
Driver Restoration – this just requires the car to be in fully functioning condition. This will usually include part replacement and minor cosmetic adjustments.
Street Show – for this level the car must be made to a fully working condition and have all major cosmetic issues repaired. It will need to fall in the 80 to 89 point range.
Show car – in most cases, getting a car to this level usually requires professional help. There will be judgements in the restoration and labour quality that must fall within the 90 to 95 point range.
Concours – this is the highest level of car restoration possible. Cars made up to this standard are usually only restored by professionals and are intended purely for shows or collections and not to be driven.
Restoring classic cars is a big commitment – even if you are lucky enough to get the car for free! Remember, it is supposed to be a 'labour of love' so for a beginner we recommend getting a car that doesn't require an inordinate amount of work. And remember, if something seems to good to be true, it usually is! You may find an excellent deal on a vehicle but then have to spend way more on the parts and any labour to restore it.
What you should expect when buying a car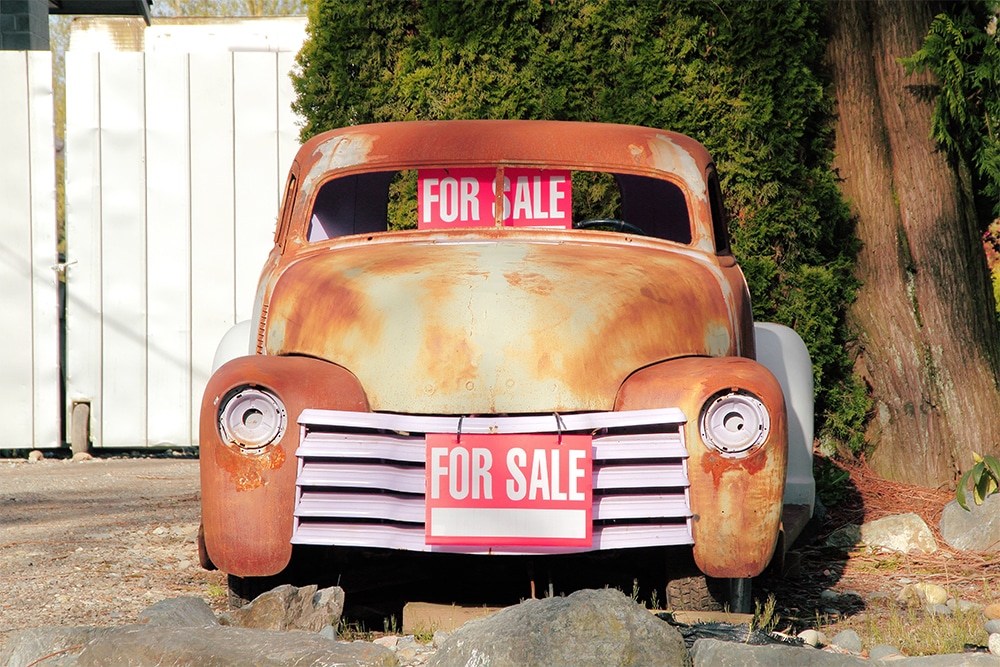 If your plan if to restore a car on your own, that's absolutely fine, but we highly recommend taking someone along with you when looking to purchase the vehicle. It is always handy to have another set of eyes and ears when you're making such a big decision.
Take your time and ask as many questions as possible about the vehicle to help you determine if it is the right one for you.
We recommend looking at cars in your area that are available for private sale as well as attend classic car events to help you understand what it is you are looking for.
Don't forget to checkout social media pages such as on Facebook where you can not only get free advice but perhaps will also find the car for you.
Your budget
Whilst classic car restoration can be done on a cheaper budget, it's not really a cheap hobby and many things should be taken into account when it comes to a budget. Not only do you need to factor in the cost of the car but also the parts, tools and your time.
Although you may not think your time is as big of an importance and parts and tools, it is a very important factor to consider. Think of it this way – if you don't have the time to put into car restoration work, you're setting your self up for failure from the get go.
Make sure to thoroughly research the specific car you want to fix up. Some cars are a lot more complicated than others so you will want to make sure you're not going to be in over your head
Classic car restoration projects can start anywhere from a few hundred to multiple thousand euros so we recommend you start on the more budget friendly end and opt for a car that doesn't require quite so much work. The absolute last thing you will want is to invest a lot of money and then never finish the project!
Remember to check absolutely every where when looking at a prospective car. Check all the little nooks and crannies to be sure there are no huge jobs that will be difficult to restore for a first timer and we especially recommend looking out for rust.
Your time
As mentioned earlier, not having the time to invest in classic car restoration can result in disaster. Really think about how much free time you actually have and consider how much time you will need to dedicate to getting the car restored. This includes not just physically working on the car, but also searching for the parts, tools and even mechanics can all be surprisingly time consuming.
Investing hundreds if not thousands of euros for the car to just sit there is not only a waste of money, but also a huge shame for the vehicle to never receive the time, care and attention it deserved.
Tools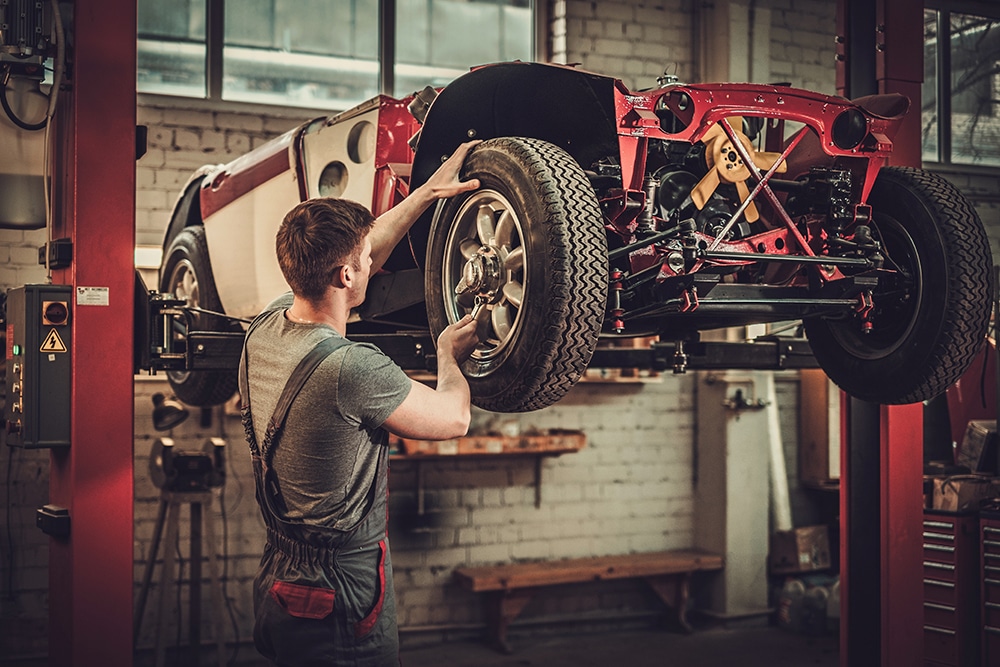 There are a huge variety of tools required for restoring a classic car. You may well already have a few tools, but you will likely have to spend quite a lot of money kitting out your tool box.
Although the list is practically endless for this type of project, there are a few tools we highly recommend you have before you get to work.
Hand tools
Every classic car tool kit should have a wide variety of hand tools. This should include things such as:
Box and open-end spanners
Screwdriver set
Ratchets and sockets in various sizes
Standard and long nose pliers
Vice grips
Allen keys
A power drill
Dent puller
Car jack and supports
This is not a catch-all list, you will almost certainly require more tools, but this is a good starting off point. You may even require metric wrenches for some vehicles!
You may also require more niche items such as tin cutters, putty, patch pieces for any rust holes and sheet metal for large repairs.
Large tools
For the large tool side of things, it may well be better for your wallet to rent them as opposed to purchasing them. This includes tools such as an engine crane and stands, angle grinders, hydraulic lift, drill press, auto jig etc.
A quick google search or a search on a Facebook car restoration page will be able to point you in the best direction.
Maintenance
Once you have worked hard to restore your car, you will want to be sure to protect it. After all, you don't want all that hard work and effort to be for nothing!
Whilst there are many things you can do to keep your vehicle looking its best, for the bodywork we recommend a product named Polytrol.
Polytrol is our colour restoring oil that saturates deep down into the surface of car bodywork, trims and bumpers to revive the colour and shine. When Polytrol is used on tarnished metal surfaces, it brings back the shine and offers corrosive protection. This stops the metal from damage caused by the effects of weathering that leads to rust and corrosion.
For the cleaning and protection of metal, or any moving parts, we recommend you use a rust-inhibiting oil such as Transyl Oil. Transyl is a product with many jobs and as such can be used for a wide variety of purposes, such as:
Lubricating and releasing fixings that have seized from rust or corrosion.
Cleaning surfaces by dissolving grease, grime and dirt.
Protecting surfaces from rust or corrosion by leaving a thin protective film to shield from the damaging effects of moisture and oxidation
And more!
Further reading
Here we have listed a few other websites to offer more advice and information about classic car restoration:
---
We hope you found this guide on classic car restoration helpful.
If you have any handy tips or advice, please feel free to share it below. We love hearing from you!
To keep up will all things Owatrol, why not follow us on social media? You can find us on Facebook or Instagram at @owatrolIreland or #owatrolIreland